Upcoming streaming service HBO Max is looking to land another big property, and may have found one in The Big Bang Theory. The long-running CBS comedy concluded this past May, and initially focused on scientists Sheldon Cooper and Leonard Hofstadter, as well as their neighbor Penny. It premiered in 2007, and eventually expanded its spotlight to include their friends Raj, Howard, Amy, and Bernadette. In addition to its main cast, The Big Bang Theory was famous for its big guest stars, including Christine Baranski, Laurie Metcalf, and Bob Newhart. Several real-life scientists and actors also played heightened versions of themselves, such as Wil Wheaton, Mark Hamill, and Stephen Hawking.
Throughout much of its 12-season run, The Big Bang Theory was beloved by critics and audiences alike. The series garnered Emmy nominations every year since 2009. Star Jim Parsons has received four Lead Actor in a Comedy Series Emmys for his portrayal of Sheldon Cooper. Additionally, The Big Bang Theory was one of the ten most-watched shows on air for 7 of its 12 seasons. Though the series saw a viewership decline in its last few seasons, the final one still averaged over 17 million viewers each week.
Related: Every Original Series Confirmed For HBO Max (So Far)
According to Deadline, HBO Max is looking to capitalize on The Big Bang Theory's enduring popularity. Originally, the streaming service, which launches in spring of 2020, was hoping to lock down the series on its own for over $1 billion. Now, HBO Max is looking to add another popular CBS comedy to the deal: Two and a Half Men. The two shows together are expected to cost the new streamer as much as $1.5 billion if the deal goes through. Neither The Big Bang Theory nor Two and a Half Men have ever offered more than a few episodes at a time to streaming viewers, making the deal even more noteworthy than it might first appear.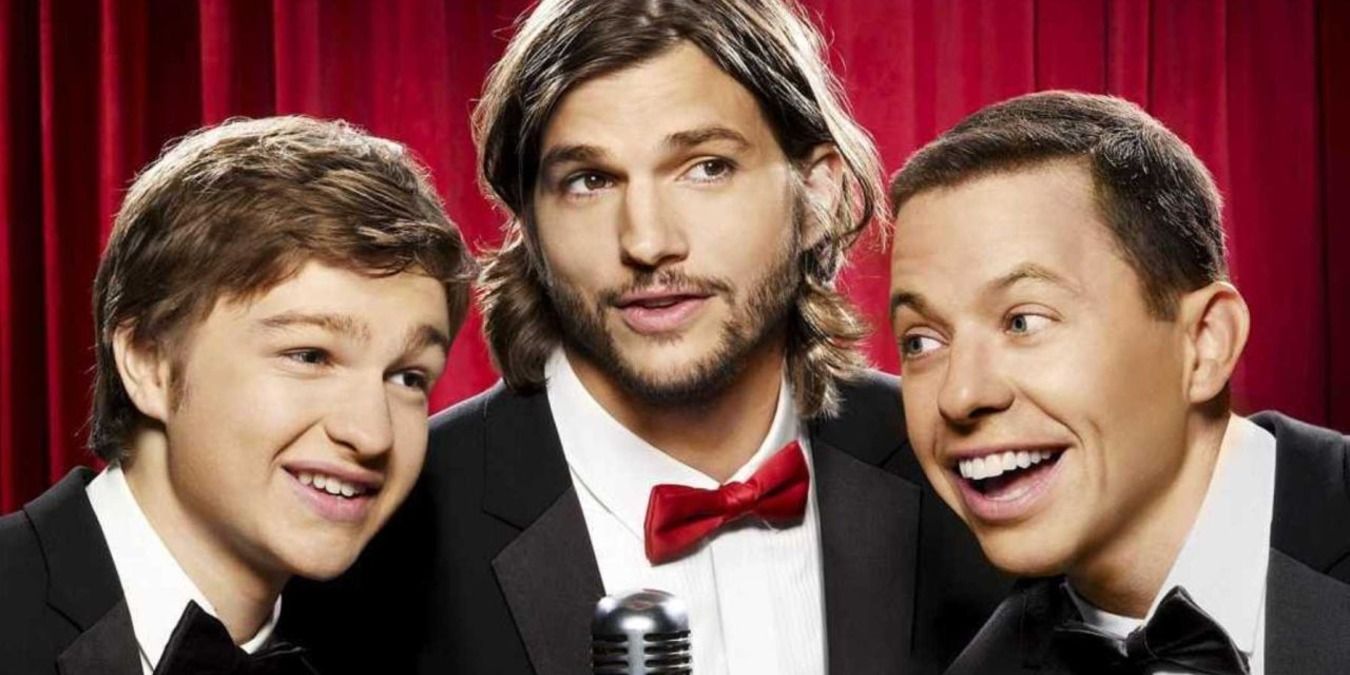 HBO Max is proving itself to be a viable competitor in the streaming wars, having already gotten Friends back from Netflix. Earlier this month, the streaming service announced that popular BBC shows such as Doctor Who, the original The Office, and Luther would be available exclusively on the site. Like upcoming streamers Disney+, NBCUniversal, and Apple TV+, HBO Max plans to branch out into original series as well. The streaming service has announced several shows already, including Love Life, an anthology series starring Anna Kendrick; a Dune spinoff titled Dune: The Sisterhood; and The Flight Attendant, a novel adaptation with The Big Bang Theory's Kaley Cuoco, proving that the streamer is already a fan of the show.
It's smart for HBO Max to hit the ground running with big properties like Friends, The Big Bang Theory, and Two and a Half Men. The success of Friends on Netflix proves that fans continue to revisit their favorite comedies long after they leave the air. Plus, The Big Bang Theory spinoff series Young Sheldon continues to do very well for CBS, showing that audiences are still interested in the show's world. If the deal goes through for HBO Max, fans can look forward to watching their favorite scientists for many years to come.
Next: Streaming Wars Explained: What Exclusives Each Service Offers (For What Price)
Source: Deadline