Jordan Peele's Candyman movie has started production, with the full cast now confirmed. Based on Clive Barker's short story The Forbidden, Candyman was a surprise horror hit when it debuted in cinemas in 1992.
Since that time, Candyman has gained cult-like status for its creepy portrayal of the restless spirit of a onetime slave with a hook for a hand, who was murdered for his relationship with a white woman. If the word "Candyman" is repeated five times into a mirror, the spirit is said to rise – and rise he does, taking the lives of those foolish enough to summon him. After finding success with the first film, Sony released two more sequels – 1995's Candyman: Farewell to the Flesh and 1999's Candyman: Day of the Dead. Neither film found the same success as the original Candyman did, and today, with reboots and sequels being the norm, it was simply a matter of time before someone came along and decided to resurrect the popular Candyman tale.
Related: Original Candyman Actor Has "Mixed Feelings" About Jordan Peele's Reboot
Thankfully, that someone who came along was none other than Oscar-winning filmmaker Jordan Peele, who certainly knows a thing or two about horror. There's been a lot of talk and anticipation for the new upcoming Candyman film, but now, thanks to a press release from MGM, fans can rest assured that production on the film is underway and that the complete cast has been confirmed. On board the so-called "spiritual sequel" are Yahya Abdul-Mateen II (Us), Teyonah Parris (If Beale Street Could Talk), Nathan Stewart-Jarrett (Misfits) and Colman Domingo (Euphoria).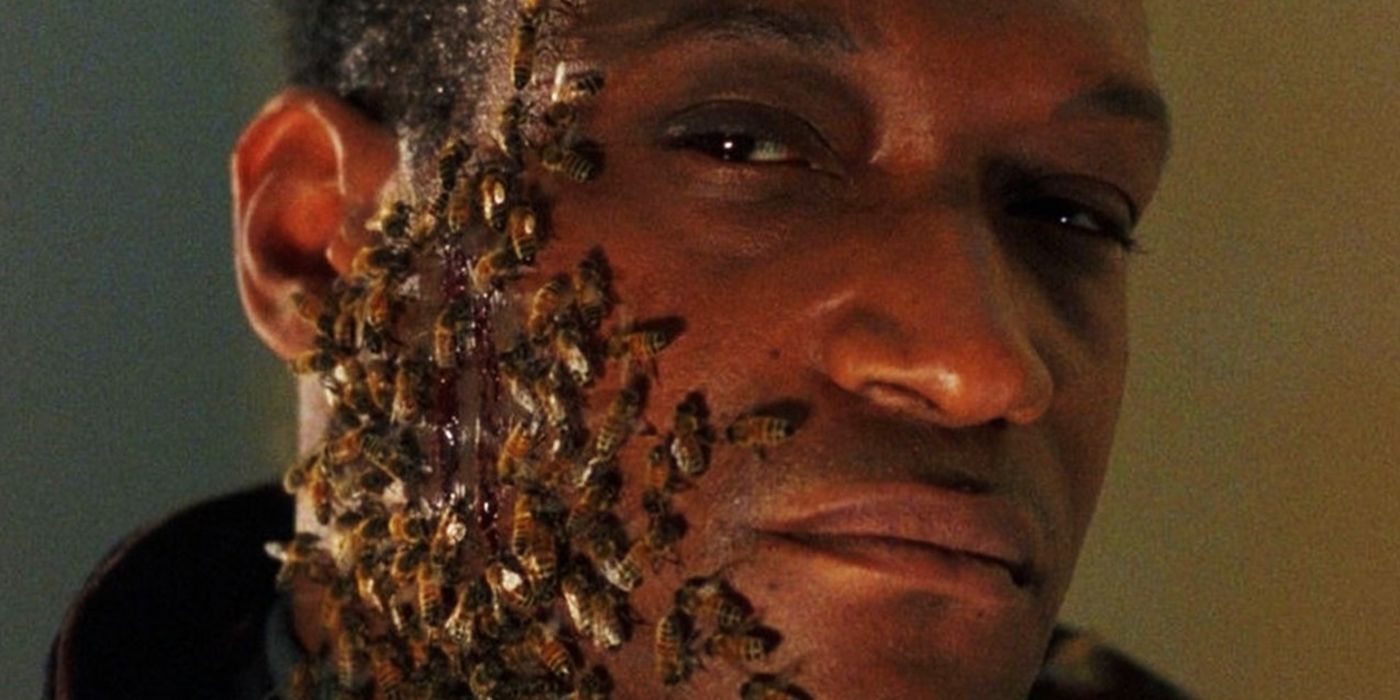 Filming will take place entirely in Chicago, and in addition to the aforementioned cast members, original Candyman star Tony Todd – who played the murderous Candyman, will also return, as revealed by the actor himself. The new film is directed by Nia DaCosta, who worked on the third season of the excellent British crime drama Top Boy, as well as made her feature film directorial debut with the indie effort Crossing the Line. For his part, Peele co-wrote the script alongside Win Rosenfeld, who was responsible for executive producing Spike Lee's Oscar-winning BlacKkKlansman. Peele and Rosenfeld are also executive producing Candyman.
With the substantial creative weight of Peele behind the film, there's a good chance that diehard Candyman fans won't be disappointed with the final outcome. However, those who are simply looking for an updated version of the same 1992 film may come away disappointed. It's previously been revealed that this version will deal with "toxic fandom" and that it's a "spiritual sequel". Exactly what it means to be a spiritual sequel hasn't been defined, but some might argue that it's a way of saying that the Candyman concept will be maintained, but the new film won't directly follow the prior storyline. Whatever the case may be, Peele's horror cred is substantial enough at this point to merit basic trust in whatever he chooses to do.
Next: Every Upcoming Horror Movie Franchise Reboot
Source: MGM