Darth Vader's breathing is featured in the Star Wars: The Rise of Skywalker sizzle reel that screened during D23. With just under four months until the movie's premiere, Lucasfilm decided to showcase the blockbuster during the Walt Disney Studios panel at the 2019 D23 Expo this weekend. J.J. Abrams, Kathleen Kennedy, and various members of the Star Wars 9 cast were on hand to briefly discuss the film, revealing new bits of information for fans to theorize about. For example, it was confirmed Keri Russell's Zorri Bliss has a history with Poe Dameron.
The centerpiece of the Star Wars presentation was undoubtedly the sizzle reel that commemorated the entire Skywalker saga. It included new pieces of Rise of Skywalker footage, such as the shocking image of Rey wielding a red double-bladed lightsaber. Of course, that got the biggest reaction from the crowd, and in their frenzy, some may have missed the appearance of one of the franchise's most iconic elements.
Related: Star Wars 9: Rey's Double-Bladed Red Lightsaber Explained
As pointed out by Reddit user felledwood, the sizzle reel includes a bit of Darth Vader's breathing, which comes after Emperor Palpatine says, "Now your journey nears its end."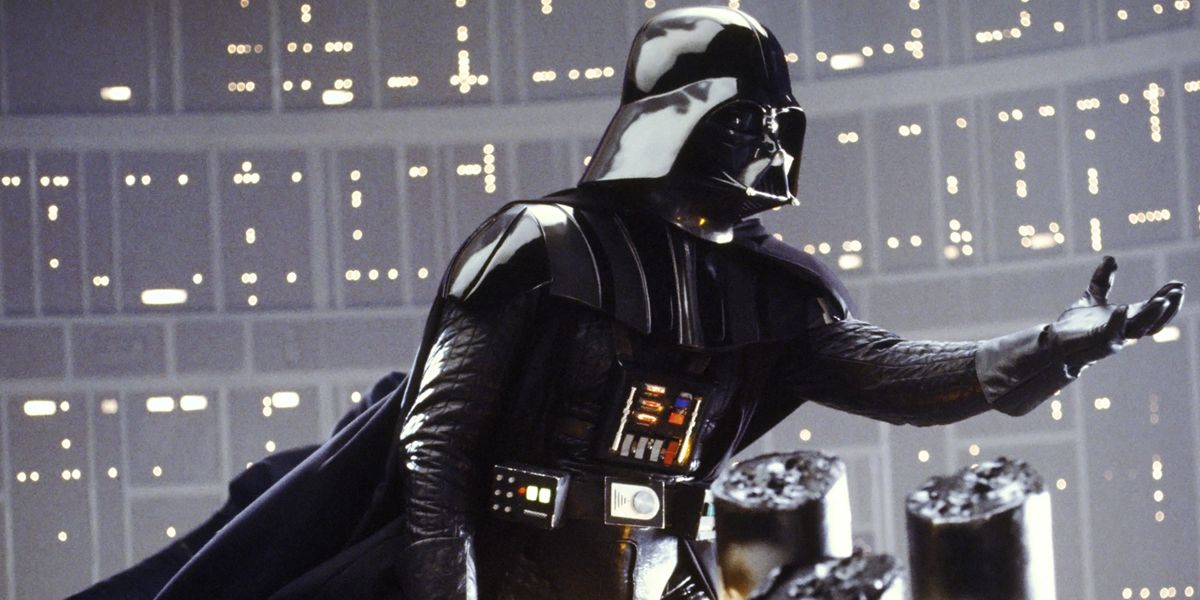 Of course, this doesn't mean Darth Vader is actually in The Rise of Skywalker. His breathing is simply an ominous effect that can help set a dark, eerie tone in marketing materials, and it's hard to envision a Skywalker saga retrospective without the sound of Vader's breathing. That said, the famed Sith Lord is going to have a presence in Star Wars 9. Footage has revealed the villain's iconic helmet, indicating Kylo Ren will once again be communing with his grandfather during a time of need. And with Palpatine back in the fold, it's possible Vader is referenced in dialogue as the Emperor reflects on the past. Vader was mentioned by name in both The Force Awakens and The Last Jedi, so it would be odd if The Rise of Skywalker broke the streak.
Fortunately, fans will be able to see the full sizzle reel in the near future. The plan is for it to be officially unveiled online Monday, August 26, when viewers all over will be able to dissect each and every frame, hunting for Easter eggs and clues about the upcoming film. Obviously, the reel doesn't reveal much in terms of plot and structure, but it worked to incite discussion and gave fans plenty of fodder for the next wave of The Rise of Skywalker theories.
More: Why Does Star Wars 9's Emperor Look Like a Cartoon?
Source: felledwood