With the controversy between Marvel and Sony ongoing, Marvel has announced a new Disney Junior series titled Marvel's Spidey and His Amazing Friends. It's set to be the first full-length Marvel series for Disney Junior, but the timing of the announcement may be the most notable factor at play.
Audiences and insiders alike are still gripped by the news that Marvel Studios, and Kevin Feige, will no longer be involved in producing Spider-Man movies going forward. Reports about the reasons behind the split are constantly shifting, but it boils down to disagreements over money. As imagined by Screen Rant's Pitch Meeting, the two sides couldn't arrive at a satisfying compromise and as a result, it's highly likely Tom Holland's Peter Parker will no longer appear in any future MCU film. Opinions on this development have poured in from all corners: everyone from the fans themselves to Jon Favreau to Ryan Reynolds to Stan Lee's daughter and even a condom company. But business must go on, and part of that business, especially at Disney's D23 Expo, is about announcing new projects. That's exactly what happened during Marvel's Animation & Family Entertainment panel.
Related: Spider-Man Leaving Marvel Wouldn't Be (Totally) Sony's Fault
As reported by Deadline, Marvel's Spidey and His Amazing Friends will begin with a Peter Parker that prefers to work solo. Reluctantly, he must learn the true meaning of heroism by partnering with Miles Morales and Gwen (Ghost-Spider). The report also teases that Black Panther, Hulk, and Ms. Marvel will be making appearances. The animated series is set to premiere in 2021, and likely has been in the works for some time, but another interesting element is that the plot has a lot in common with Sony's Into The Spider-Verse.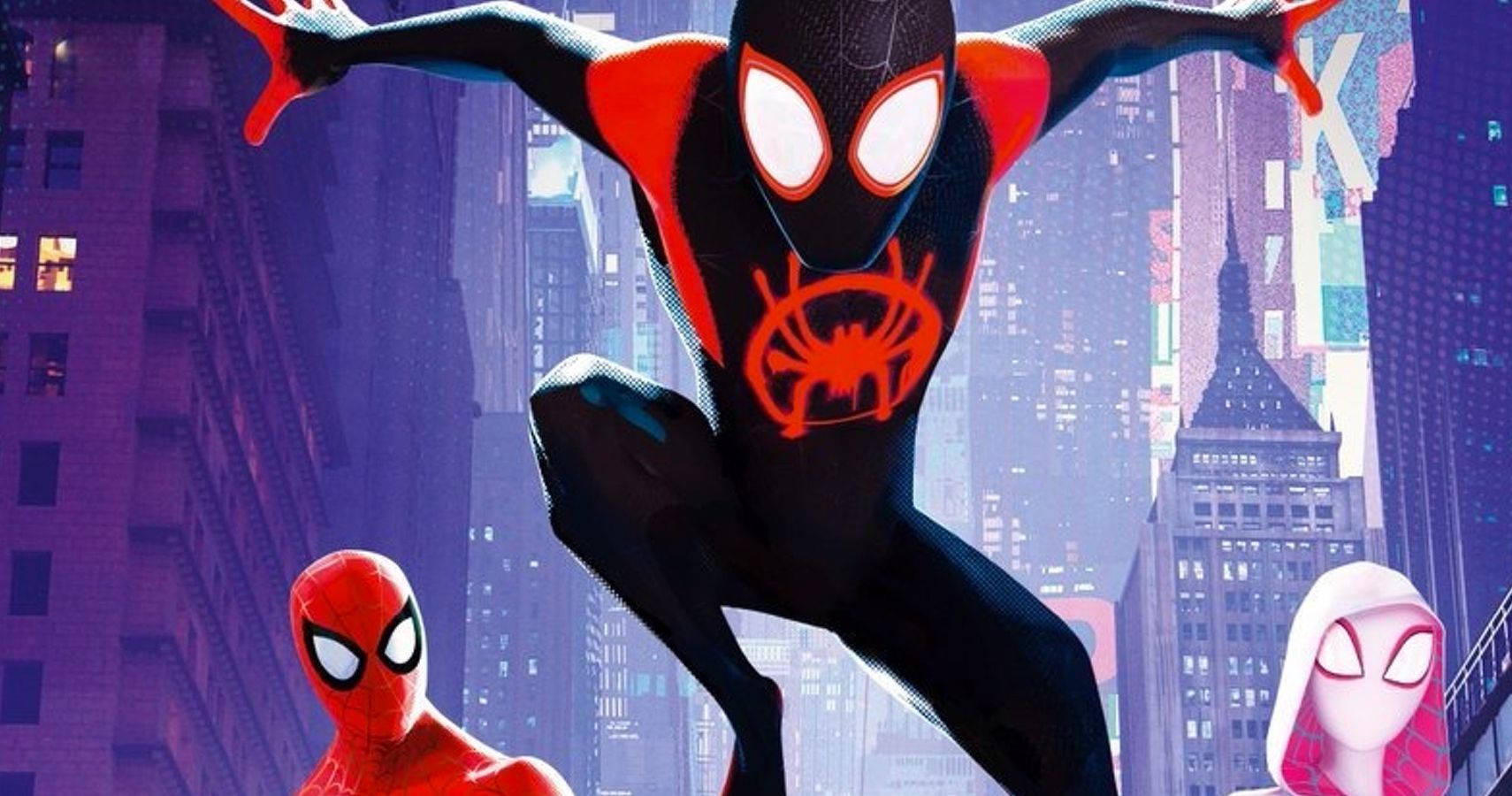 Marvel made a significant number of announcements at D23 Expo. Currently, there's a Moon Knight TV series in the works, as well as shows for She-Hulk and Ms. Marvel. But, fans are literally seeing Spider-Man alongside Iron Man in spite of the report insisting that the Friendly Neighborhood Web Crawler will no longer have a role to play in the industry-changing cinematic universe. The news of Marvel's Spidey and His Amazing Friends, mixed with the awkward banners, are signs that the breakdown in communication between Sony and Marvel has been abrupt.
The whole situation has been compared, frequently already, to a divorce. And like a divorce, it's tempting to overthink each new development that springs up and to search for signs of hope for a compromise satisfying enough to restore things back to how they were. There's a lot that remains unclear and, perhaps, as the dust settles, and as the weeks pass, more can be learned about the future of Spider-Man on the big screen. In the meantime, fans can still look forward to seeing the web-crawler in animated form on Marvel's Spidey and His Amazing Friends on Disney Junior.
More: The Only Way Marvel Can Distract From Spider-Man Is To Announce X-Men
Source: Deadline