The running joke of Superman's secret identity may finally come to an end, now that DC Comics has confirmed the Man of Steel will reveal his biggest secret to the world this winter. And neither his, nor Clark Kent's world will ever be the same.
The past few years have been especially trying for Superman in the DC Universe, so it's not too shocking that a period of such upheaval would lead to the biggest change yet. Fans wouldn't expect that to mean "the biggest change in the Man of Steel's life ever," but it's what DC is promising. Which makes it unlikely to be a stunt soon taken back or erased. Whatever the odds, it's the decision Superman and his wife, Lois Lane will apparently be making when Superman #18 hits comic book shops everywhere on December 11th, 2019.
RELATED: What Does Superman REALLY Keep Inside His Belt?
The bombshell arrives unceremoniously, as part of DC's December Solicitations. First alluded to in the plot synopsis for Superman #18, with the tease of the Man of Steel confronting concerns he's been putting off. Only in the plot synopsis for Lois Lane #7 is the point made explicit, confirming that Superman will "reveal his identity to the world." While out of the blue, it isn't exactly out of the norm for what writer Brian Michael Bendis has introduced since taking over the Superman and Action Comics books. Having taken Clark and Lois's young son, and aged him up to be sent away with the Legion of Super Heroes, and having sent Lois out of Metropolis on an investigation all her own… well, it's as close to a mid-life crisis as Superman has gotten.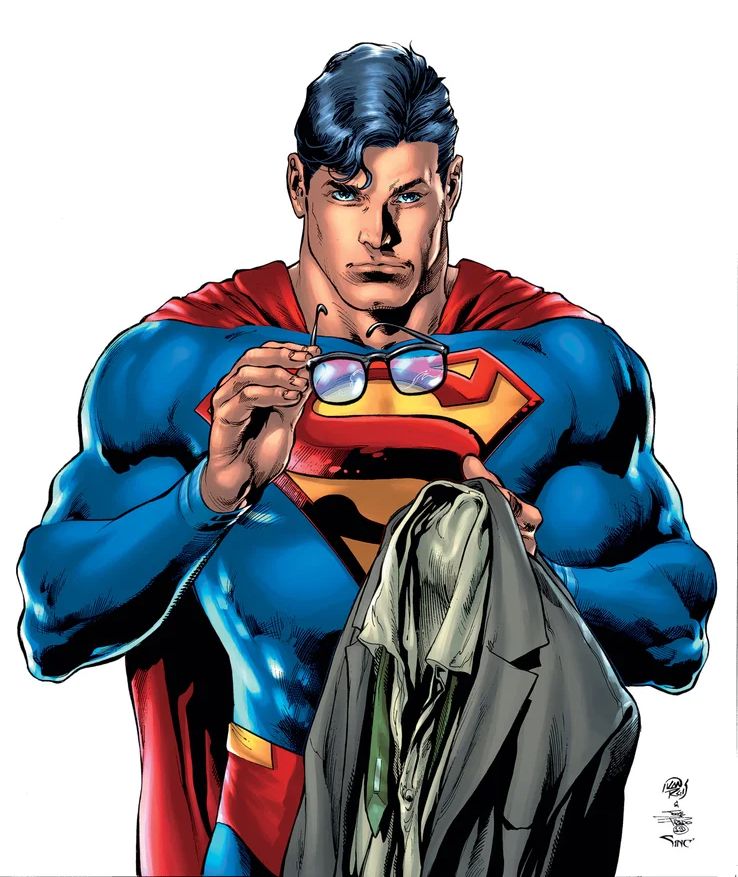 Fans are likely to ask the same question in response to this news, released along with Ivan Reis and Joe Prado's 'unmasking' cover art above. How will Superman live anything resembling a normal life once he reveals his secret? The answer isn't likely to be explained ahead of time, but there is reason to consider just which secret Bendis will be revealing come December. Considering the previous issues focused on Clark Kent and Lois Lane's marriage, and how they operate best not as co-workers, but as Superman and intrepid reporter Lois Lane… that may clarify the incoming twist. Especially when readers remember that Bendis's relaunch began with The Daily Planet staff assuming Lois Lane had actually left her husband, Clark Kent.
The truth of their separation was eventually chalked up to Lois diving back into her investigative journalist roots, confirming the two were still a committed couple. But when photos caught Lois Lane and Superman sharing a passionate kiss, the fallout seemed obvious. To the world at large, it seemed a juicy bit of gossip that Lois Lane–despite now being married to a fellow reporter at the Planet–had rekindled her forgotten love affair with the Man of Steel. As Clark's coworkers gathered around to offer support for such a public betrayal, or exposing of Lois's affair, Clark was forced to play the part. So fans need to ask: could that problem be the one that Superman looks to address publicly?
Considering that the synopsis offered for Lois Lane #7 specifically teases "the gigantic status quo shift for both Lois and her husband, Superman," it may not be Clark Kent's alter ego being exposed. With the world watching as Superman and Lois's love affair becomes the talk of the town, and Clark Kent's own life being weighed down by secrecy and lies as a result, something has got to give. We would ask if DC's massive twist isn't revealing to the world that Lois Lane's husband is secretly Superman… but that Superman is secretly Lois Lane's husband.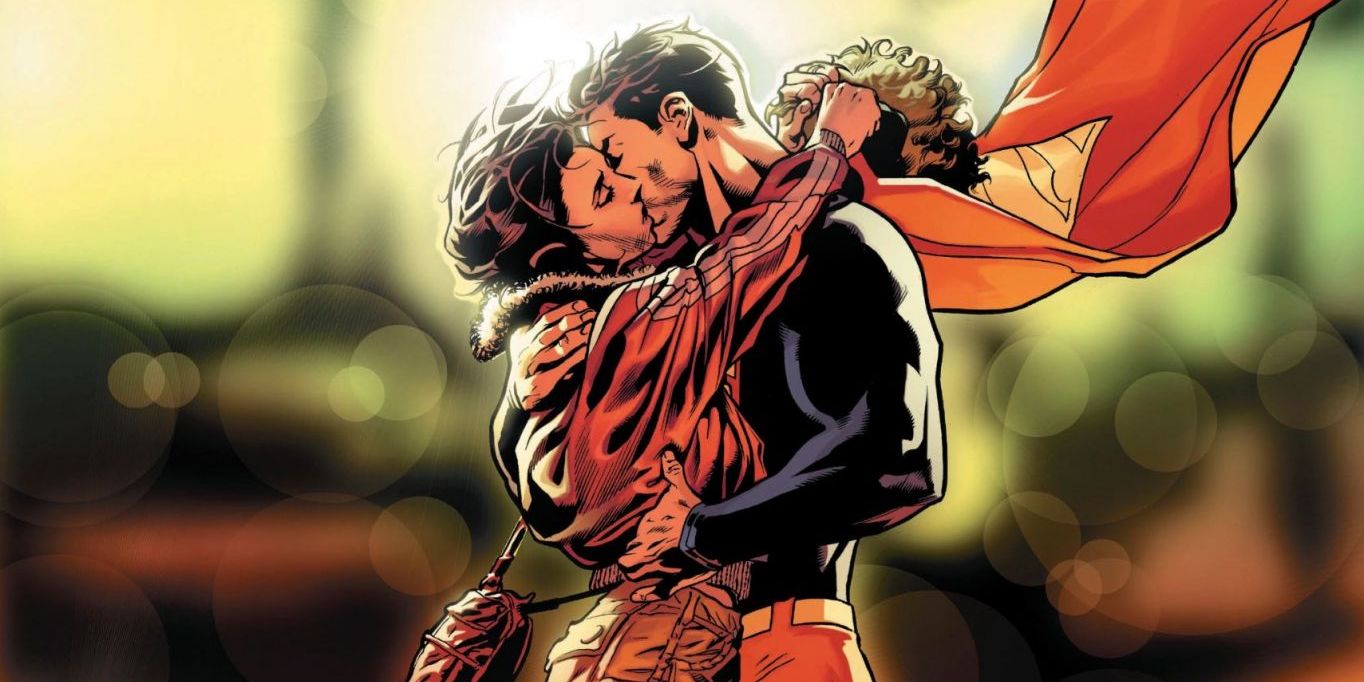 Superman and Lois having married in secret would be a global headline, but it is technically the truth. Meanwhile, a nod to Clark Kent for helping Lois cover for her and the Man of Steel (and their son) would allow him to return to his own life. A bit more famous for his friendship and generosity as a result, which can't hurt his career as a human interest reporter. All things considered, Bendis has focused his story on Lois and Superman far more than he has on Lois and Clark, the happily married parents. These proposed changes or reversals will be tough to swallow for fans who enjoyed seeing Clark and Lois evolve into a family unit.
But for those readers already on board with Bendis's returns to the nostalgia and wonder of the past–seen with the Legion of Super Heroes, the reuniting of Young Justice, and Superman's cosmic adventures–it would make sense as the next step. But that's only speculation on our part, until the full story is told come the end of the year. For now, readers can head below to see the full solicitation details and plot synopses for Superman and Lois Lane's key issues:
SUPERMAN #18
Released on: December 11th, 2019
Written by: Brian Michael Bendis
Art & Cover by: Ivan Reis and Joe Prado
Variant cover by: SKAN
With Superman's family scattered across the galaxy, our hero must confront some of his greatest concerns about himself and his place in the galaxy. Legendary artist Ivan Reis joins writer Brian Michael Bendis as they introduce the biggest change in the Man of Steel's life ever!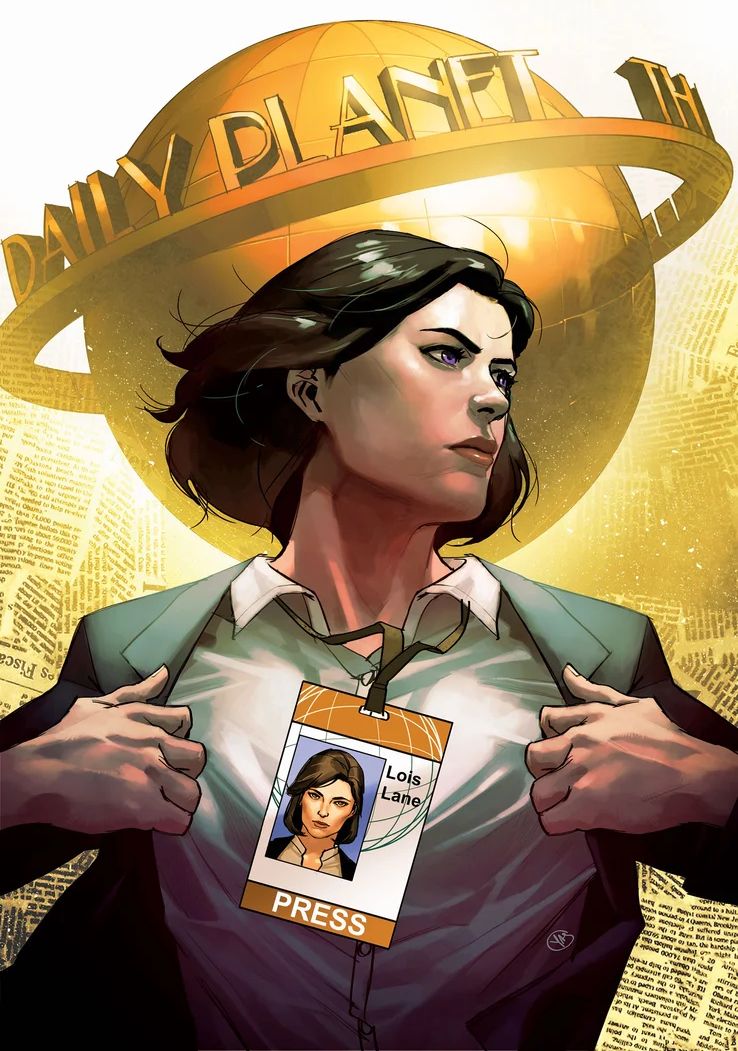 LOIS LANE #7
Released on: January 1st, 2020
Written by: Greg Rucka
Art & Cover by: Mike Perkins
Variant Cover by: Yasmine Putri
Someone wanting to kill Lois Lane is nothing new for the famed reporter, but is it because of something she knows or something she's about to uncover? Plus, this issue ties to the events of December's Superman #18 and the gigantic status quo shift for both Lois and her husband, Superman, when the Man of Steel decides to reveal his identity to the world.
Fans can mark their calendars for this monumental moment in Man of Steel history, when Superman #18 arrives on December 11th, and Lois Lane #7 begins DC's new year on January 1st, 2020.
MORE: Superman Just Got His 'Ass Kicked' By The Evil New Shazam