The Office is one of the most timeless, memorable, and beloved TV shows in recent memory. Against all odds, an American remake of a British TV series managed to emerge as an iconic classic in its own right. This can mostly be attributed to the writers figuring out what didn't translate across the Atlantic so well and evolving the show until it became the defining sitcom of a generation.
RELATED: 10 Super Relatable Quotes From The Office
Of course, then it went on for too long and its quality declined, as with all TV comedies. So, here is The Best Episode From Each Season Of The Office, Ranked.
9

Season 8: "Test the Store"
Frankly, the eighth season of The Office was a disappointing slog from start to finish, so choosing the "best" episode is tough. At the opening of a new Sabre store in Florida, Dwight leads the team with diminishing results. They have to present Sabre's new tablet, the Pyramid, to a room full of critics. Ryan is supposed to be the charismatic Steve Jobs type to make the presentation, but he panics and has to be replaced by Jim. "Test the Store" is not a great episode, but it's better than anything else in season 8, and it does give Rainn Wilson and John Krasinski a chance to shine.
8

Season 3: "Beach Games"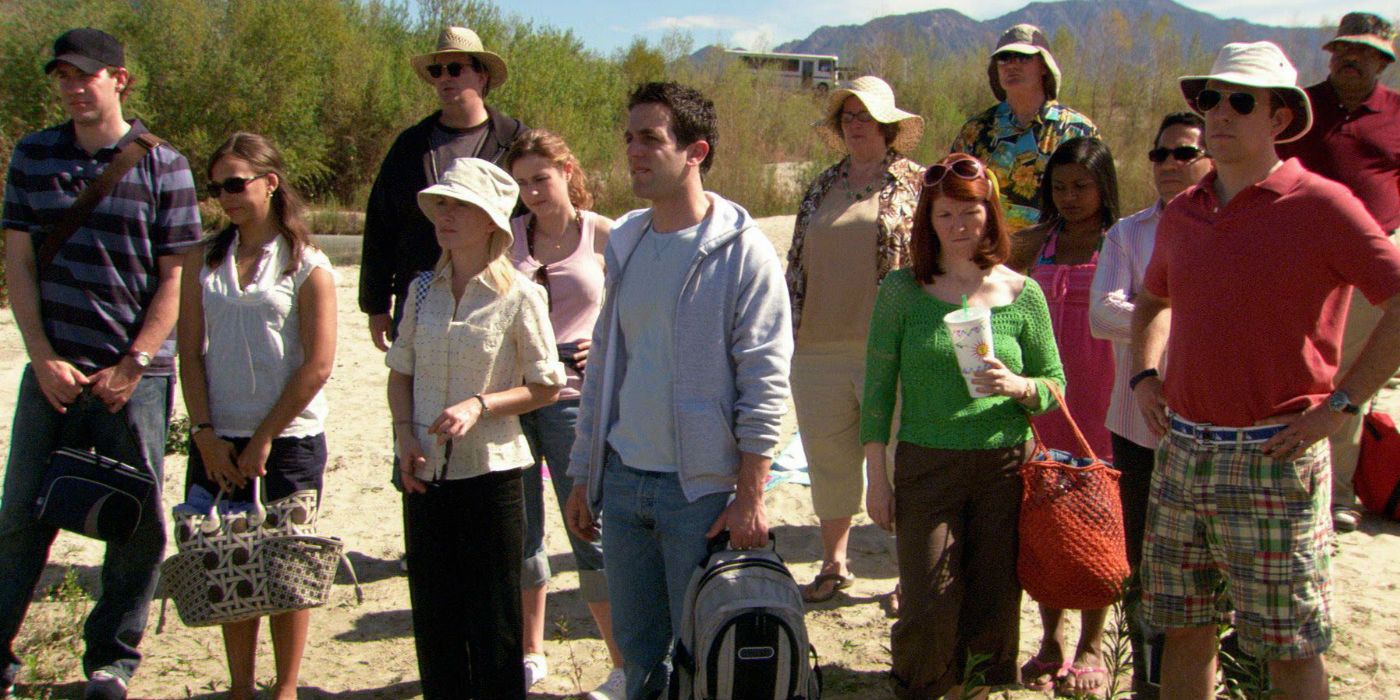 Towards the end of season 3, it looks as though Michael will be getting a promotion and moving to New York to work at the corporate office. Since he's not sure who he wants to replace him when he leaves, so he hosts a staff Olympics at the beach to determine a winner (without telling them).
RELATED: The Office: 5 Romantic Relationships Fans Approved (& 5 They Rejected)
As it turns out, he's only getting an interview for the job, and Jim, Karen, and Ryan are all also under consideration. The moment when Pam opens up to Jim about how much his transfer and then his relationship with Karen hurt her is one of the rawest and most honest moments in the character's history.
7

Season 1: "Diversity Day"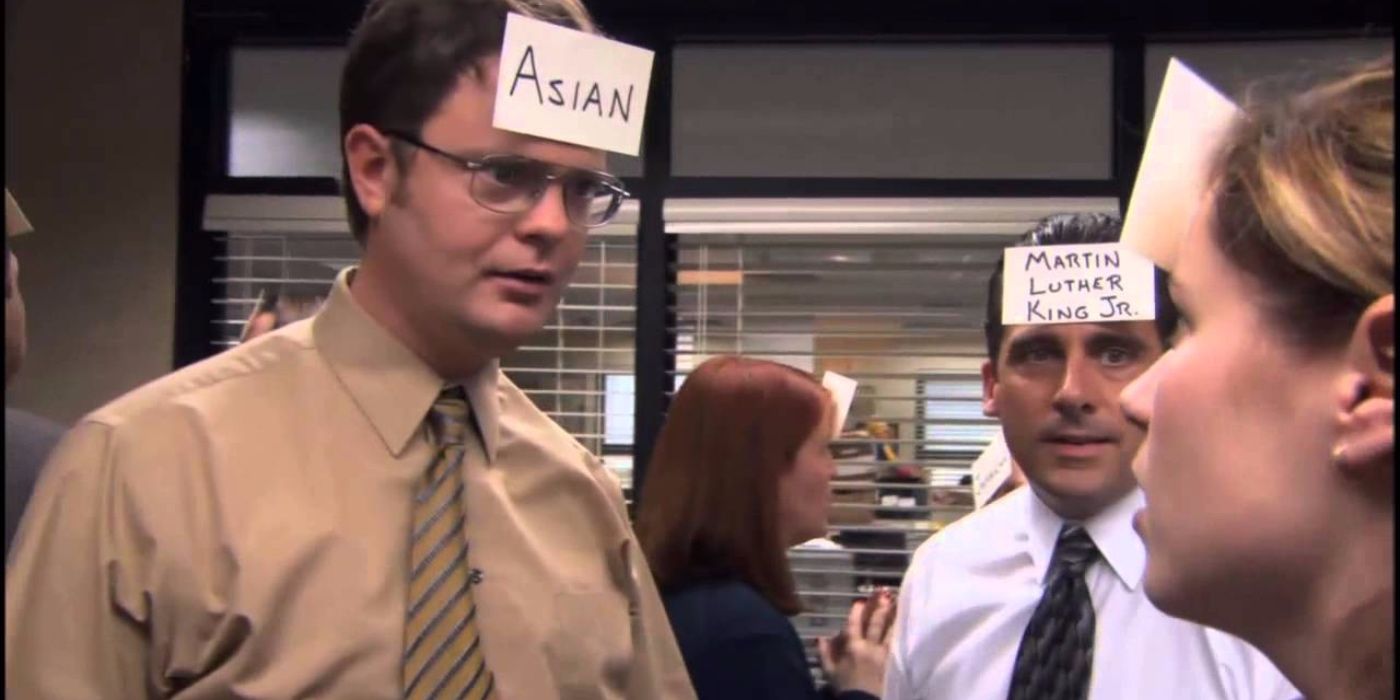 The pilot episode of The Office basically copied the script from the British original, so it wasn't until the second episode after NBC picked it up, "Diversity Day," that the American writing team started to give the remake series an identity of its own. Michael Scott solidifies his place as someone who says inappropriate things in an attempt to make people laugh as corporate send in a consultant to give a seminar on diversity after Michael recites a Chris Rock routine in the office. When the consultant leaves, Michael tries to give his own diversity seminar with cringeworthy results. "Try my cookie-cookie!"
6

Season 5: "Stress Relief"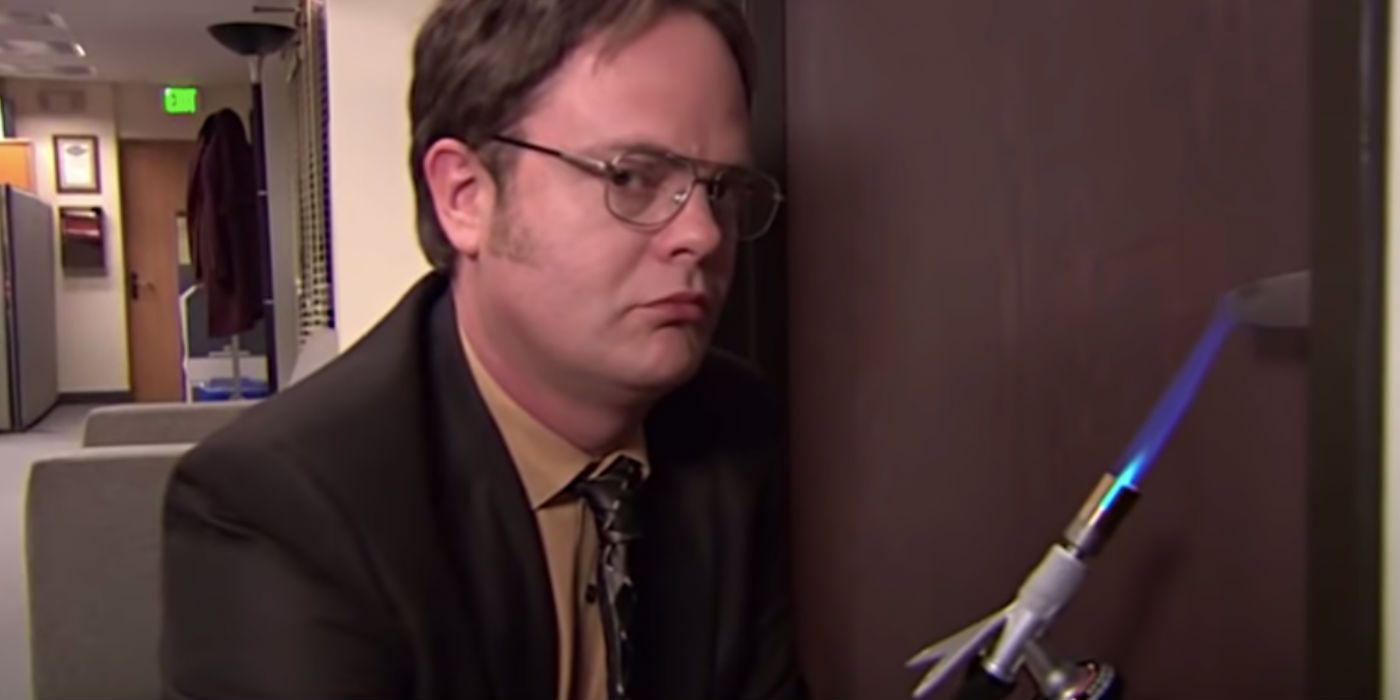 In a rare two-part episode of The Office that doesn't just feel like an extra-long installment and actually feels like two distinct episodes that build on the same premise, "Stress Relief" opens with a disastrous fire drill run by Dwight that ends with Stanley having a heart attack (one of the show's all-time greatest cold opens). In the second part, as Michael realizes he is the cause of his employees' stress, he organizes a roast. Then, with his feelings hurt, he goes to the park to feed some ducks and returns to the office with his own roasts: "Boom, roasted!"
5

Season 2: "Take Your Daughter to Work Day"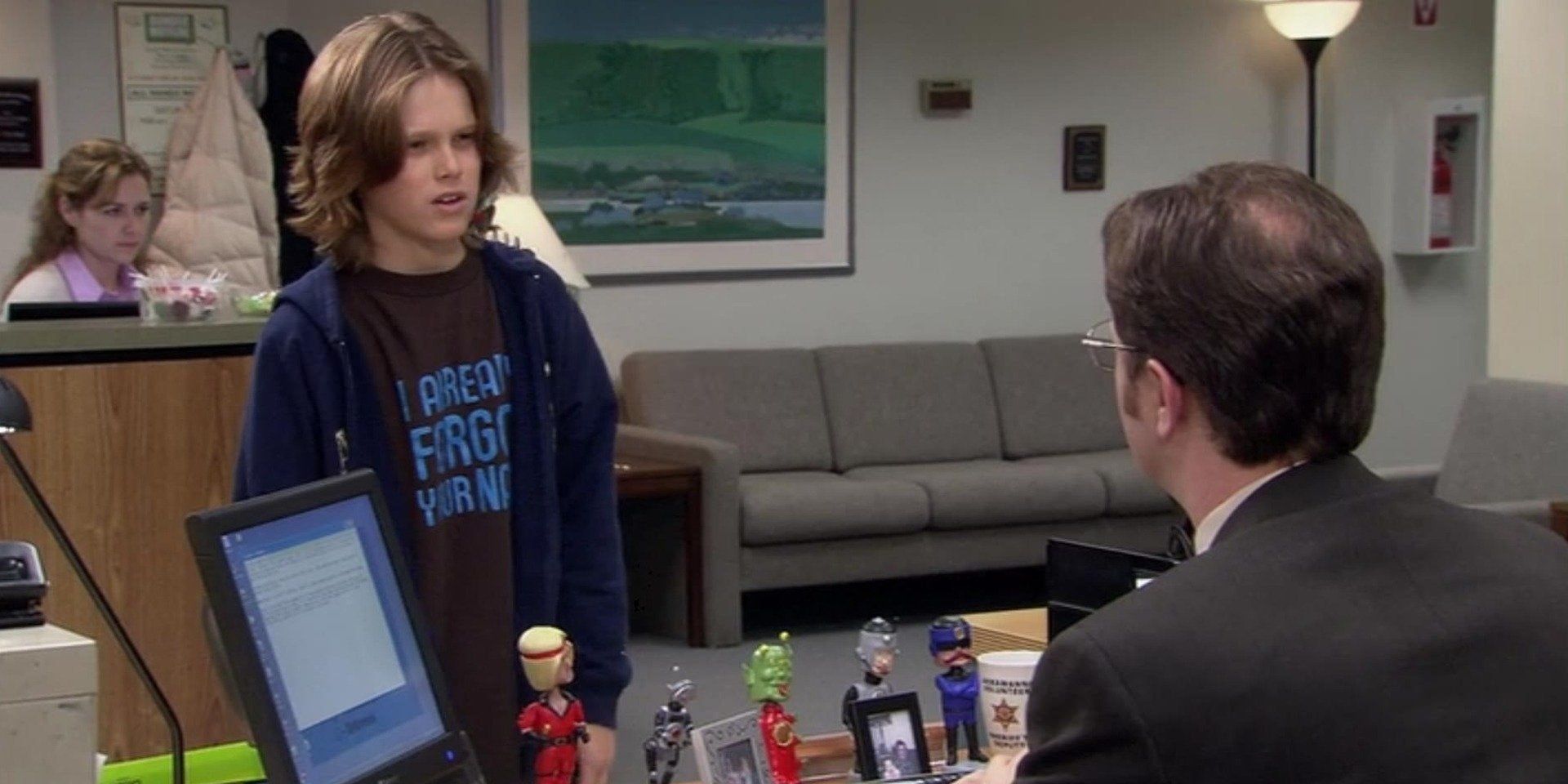 A lot of fans of The Office would name "The Injury" as the best episode in season 2, and while it is replete with hilarious gags, it doesn't have the perfect balance of heart and humor that The Office has at its best. "Take Your Daughter to Work Day" has moments of pure comedy as the employees bring in their kids (like Stanley yelling at Ryan, "Have you lost your mind, 'cause I'll help you find it!"), but there are also sweet moments. Michael's tragic character development is deepened as he plays a clip from a kids' game show he was once a contestant on, saying his dream was to have kids, so he could have friends.
4

Season 9: "Finale"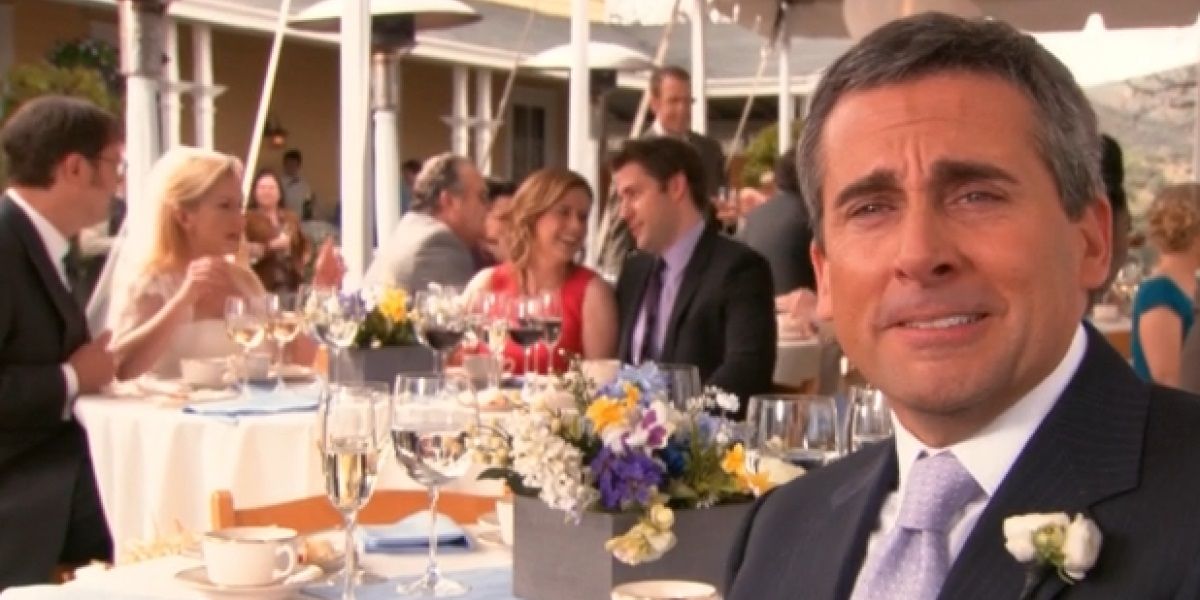 On the heels of an annoyingly average and unfocused couple of seasons that saw a rapid decline in The Office's quality, it didn't seem like the series finale would satisfy anyone, especially since series finales rarely satisfy anyone anyway. And then, against all odds, it turned out to be one of the greatest finales in recent memory. The "Where are they now?" Q&A setup is a terrific premise, and every character's storyline is wrapped up, from Pam's big romantic gesture to pay back years of romantic gestures from Jim to Dwight marrying Angela to Erin meeting her birth parents to Kelly and Ryan running away together. Michael's surprise reappearance is the cherry on top.
3

Season 7: "Goodbye, Michael"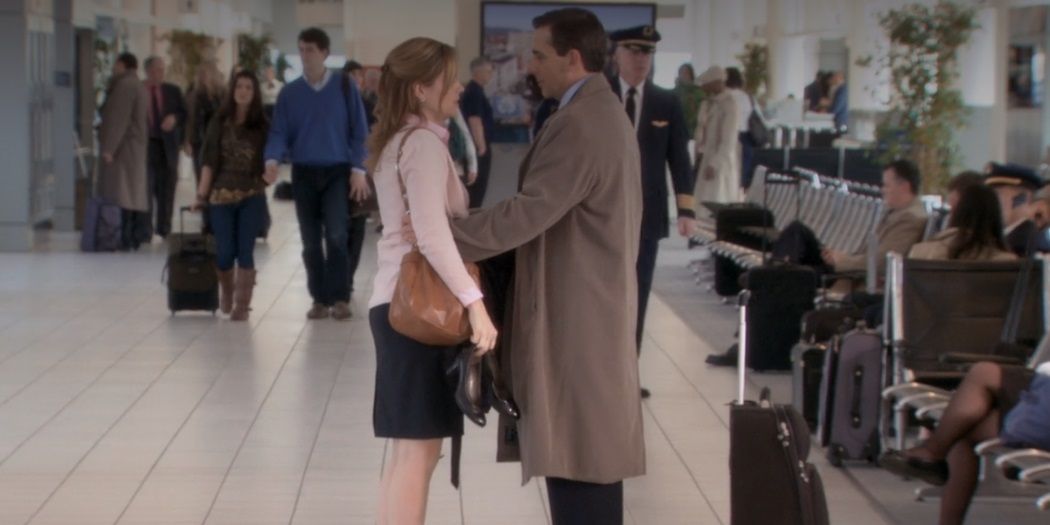 The final appearance of Michael Scott (well, until the series finale when he made a surprise return) is one of the saddest episodes of the whole show, but it's also really sweet. Michael told everyone that his last day was his second-to-last day, so he could savor a regular day and not have any tears. As he leaves and takes one last look at the office, and Creed says, "See you tomorrow, boss," it's hard not to well up. Michael gets one last moment with all of the characters and they're beautiful, especially his conversation with Jim, who is the only one who figures out he's leaving that day.
2

Season 6: "Niagara"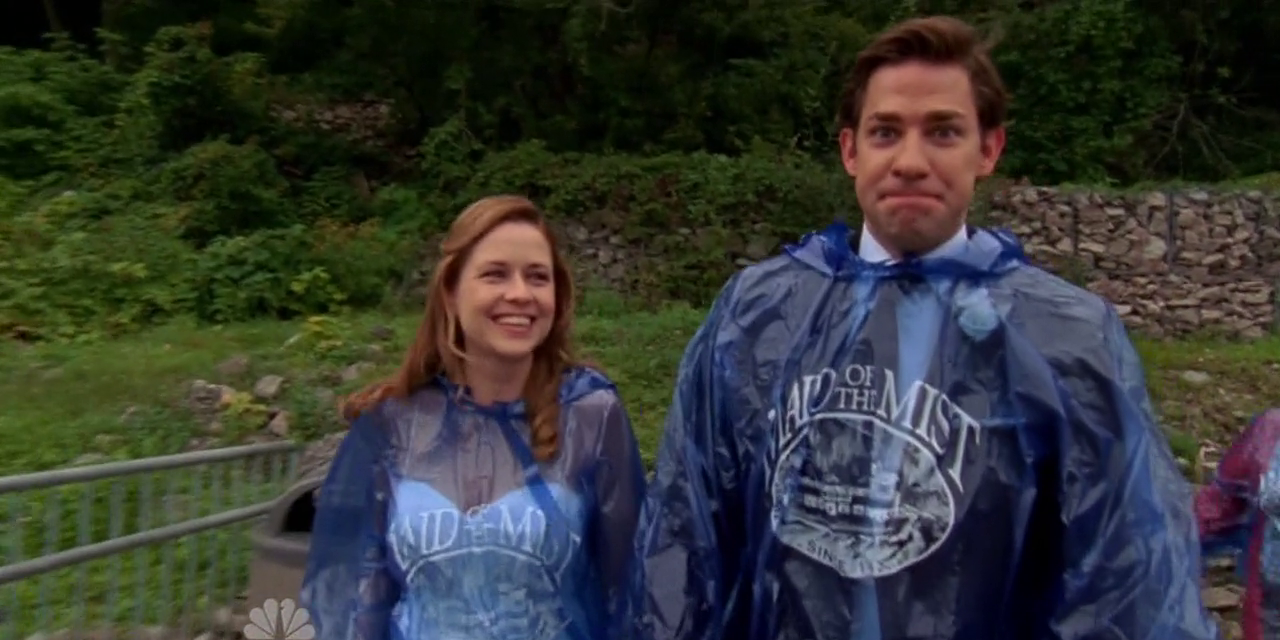 The best episodes of The Office are the ones that can make you laugh and make you cry. The season 6 two-parter "Niagara" not only does that; it manages to get you to do both at the same time during Jim and Pam's wedding. The couple we'd been waiting to see get together for six years finally tied the knot at Niagara Falls.
RELATED: The Office: 5 Perfect Jim & Pam Moments (& 5 That Might Make Us Question Their Romance)
Some of the sweetest moments in their romance – from Jim cutting his tie in half after Pam's veil ripped to the line "Plan A was marrying her a long, long time ago" – appear in this episode, while everyone else in the Dunder Mifflin gang has plenty of fun stuff going on here.
1

Season 4: "Dinner Party"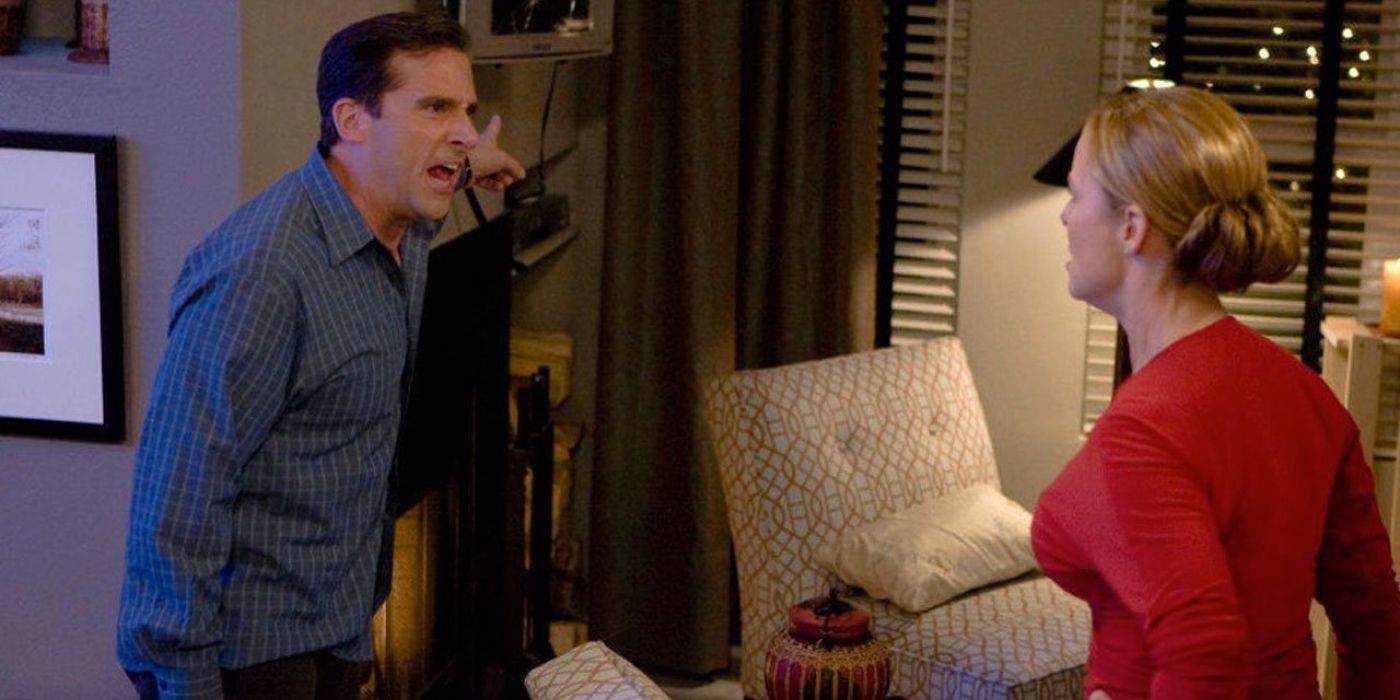 Easily the best episode of The Office is season 4's "Dinner Party," because it has everything. Michael finally manages to get Jim and Pam to come over for dinner at his condo. Andy and Angela tag along (as do Dwight and his old babysitter later in the evening) and Jan is cooking. The foundation of The Office, going back to Ricky Gervais and Stephen Merchant's original series, is in uncomfortable situations and social awkwardness to give way to cringe comedy. The dinner party at Michael's condo – from Michael's attempts to get his friends to invest in Jan's candle business to Jan throwing a Dundie at Michael's TV – is 100% cringe comedy.
NEXT: The Worst Thing Each Main Character From The Office Has Done