With the stains and emotional scars of Batman And Robin still fresh in a lot of Batfans' minds, there was a lot of different options for what would be the next big big screen Batflick. Each film in the Burton-Schumacher series seemingly had diminishing returns, but it was Batman And Robin that nearly killed off any more chances for Batman in the theaters.
There was still the possibility of a third Schumacher film involving Scarecrow and Harley Quinn. Another possibility was a very dark and a very different version of Year One, co-written by original author, Frank Miller and Darren Aronofsky. There was also Wolfgang Petersen's idea for Batman Vs. Superman. But in the end, DC and Warner Brothers chose to go with the more stripped-down approach that Christopher Nolan and David Goyer had come up with. The result was The Dark Knight Trilogy. 
RELATED: The Dark Knight: 10 Batman Mannerisms From The DC Comics Christian Bale Nailed
10

Aged Poorly – Ken Watanabe Wasted
When The Last Samurai came out in 2003, the Japanese actor stole the show from Tom Cruise. Then it was announced that he was playing Ra's Al Ghul in Batman Begins, eyebrows were raised in anticipation almost as high as Ra's eyebrows in the comics. But not only was he playing a mere decoy for Liam Neeson's real deal, but he was barely used sans for one big fight scene.
9

Timeless – "I'm Batman"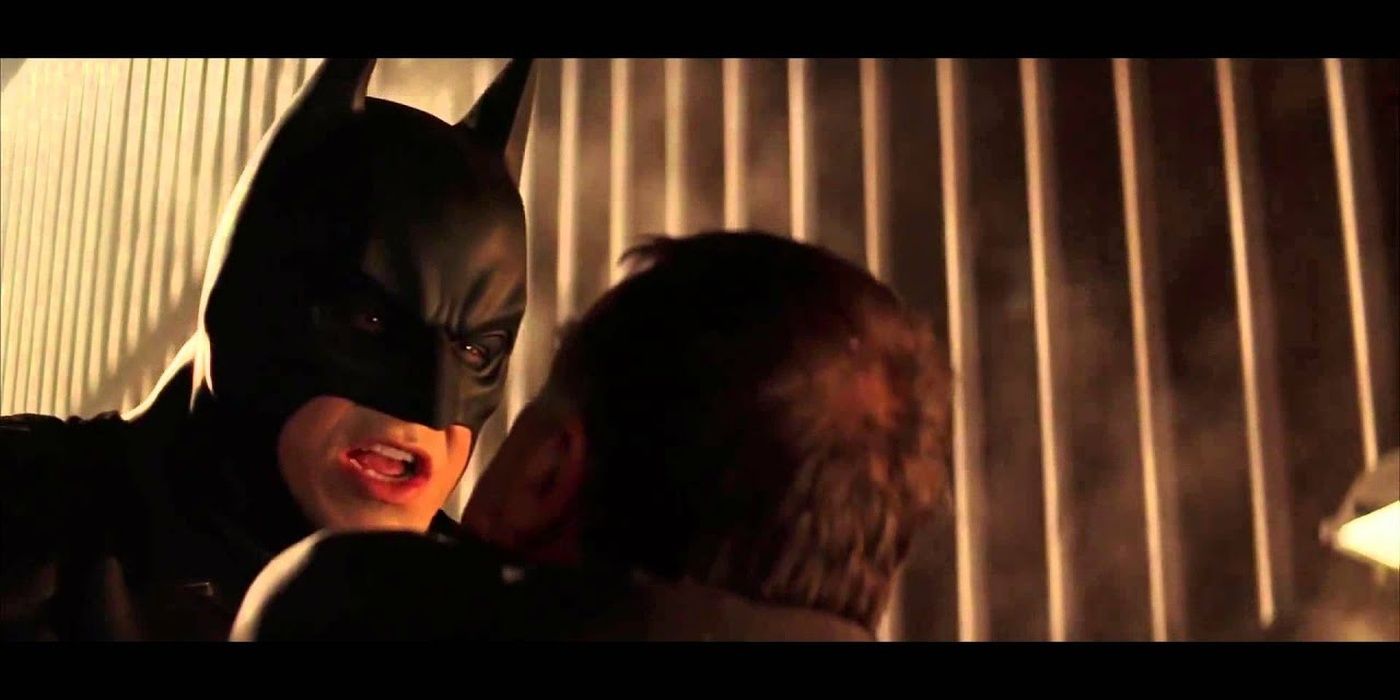 Since Tim Burton's Batman in 1989, fans have long mimed and mimicked the film's initial "I'm Batman" scene. Batman Begins took that scene and expanded it into something even more memorable.
With a bunch of thugs getting ready for shipments at the docks, the Dark Knight terrified and wiped them all out before setting his sights on the crime boss Carmine Falcone, who he delivered the iconic line to, before stringing up to a light as a makeshift Bat-Signal.
8

Aged Poorly – The Bat-Voice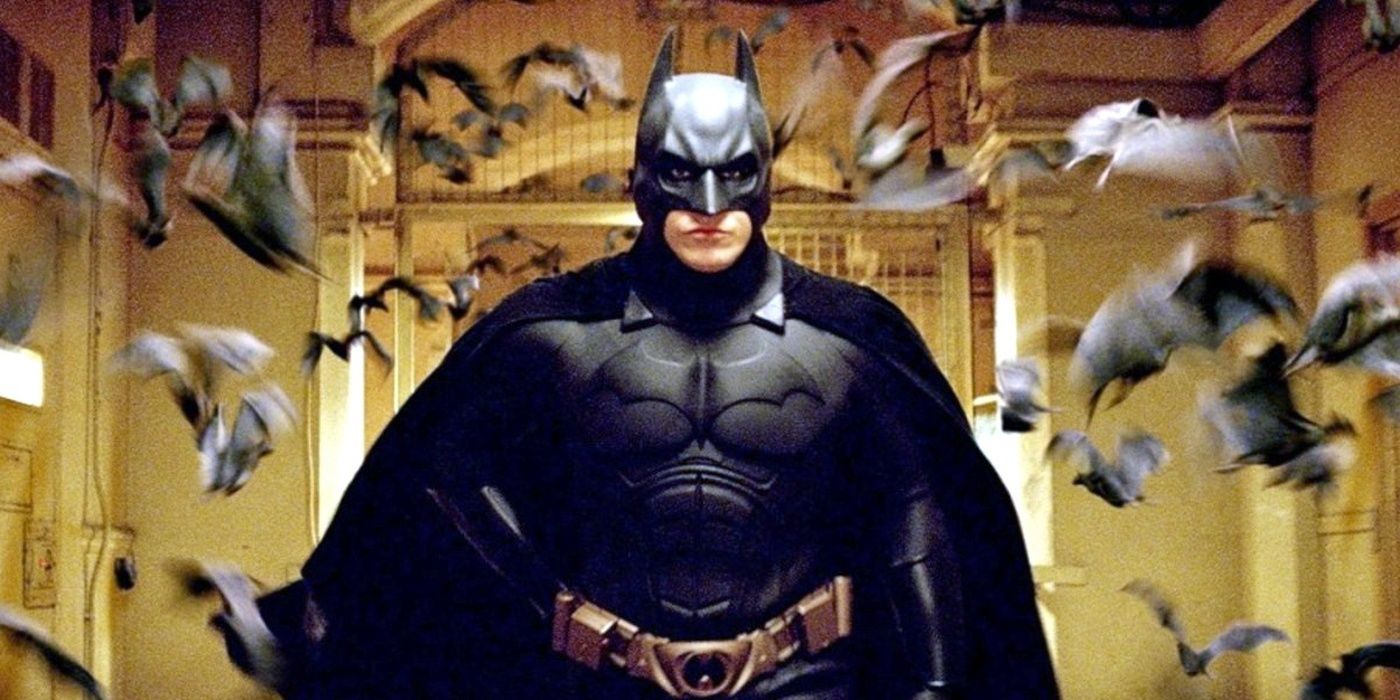 It's a lot more growly in subsequent films, but Christian Bale's choice for a guttural growl for Batman has been lampooned for years now. Kevin Conroy, the voice of Batman on The Animated Series was and still is the defining voice of both Batman and Bruce Wayne; he was the first actor voice or otherwise to choose to do two different voices. Bale was the second. Even though it made sense for this realistic version of Batman to have separate voices to hide his true identity, he's been ripped into ever since for it.
7

Timeless – The Bat-Science
In all of the other Batman movies, the Dark Knight was just there – already fighting crime and filled with gadgets. In Batman Begins, we get to see Bruce really formulate his networks and his tools. He's welding batarangs; putting together cowls and crafting cover stories for why he needs to order in bulk; learns about memory fabric for gliding, or rock climbing, cave diving, spelunking; whatever extreme sport Bruce wanted to use as a cover story.
6

Aged Poorly – Ducard's Advice Against Freezing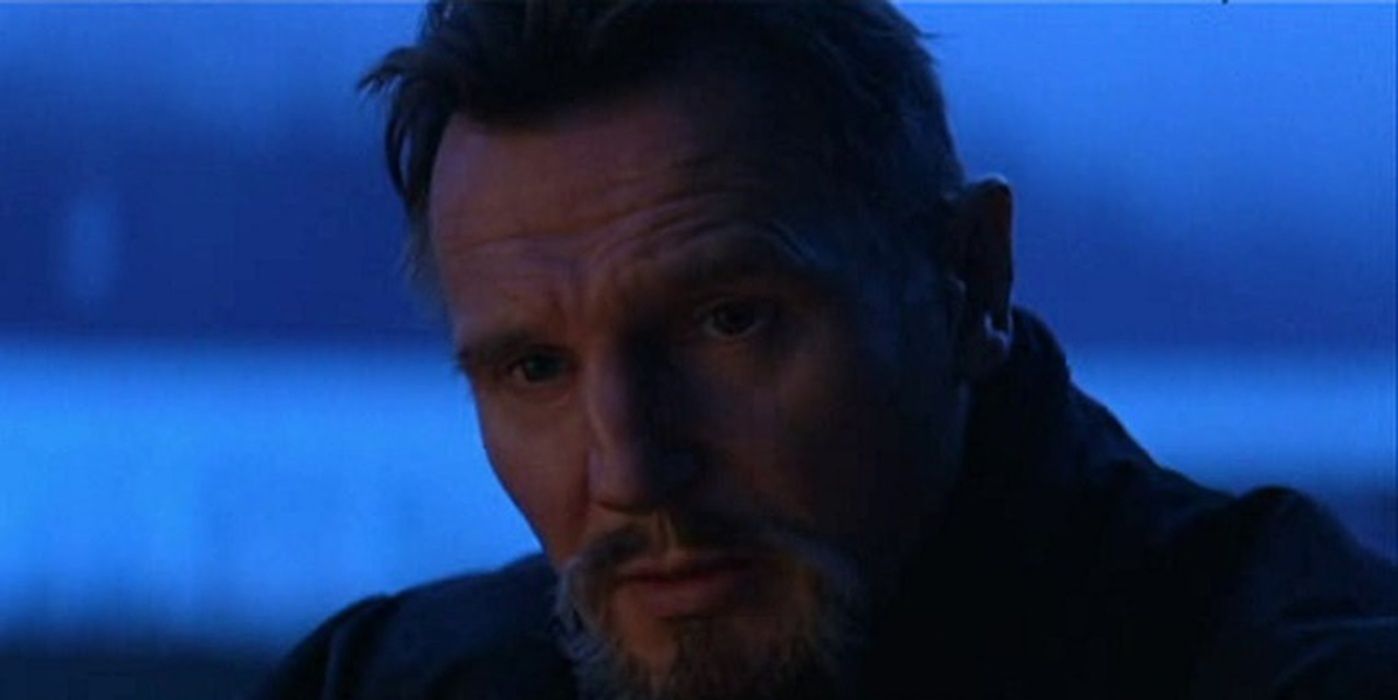 When Bruce trains in Tibet with Ducard and the League Of Shadows, he and Ducard have a sparring contest on the ice that Bruce loses horribly and falls into the ice. While he's sitting by the fire, Ducard tells him to warm his chest as his other extremities will warm themselves.
RELATED: The Joker: 5 Reasons The Sequel Needs Batman (& 5 Why It Doesn't)
In an interview, Christopher Nolan had admitted that there was no scientific evidence for this and he jokingly imagined Boy Scouts everywhere were freezing to death.
5

Timeless – "Now We're Two"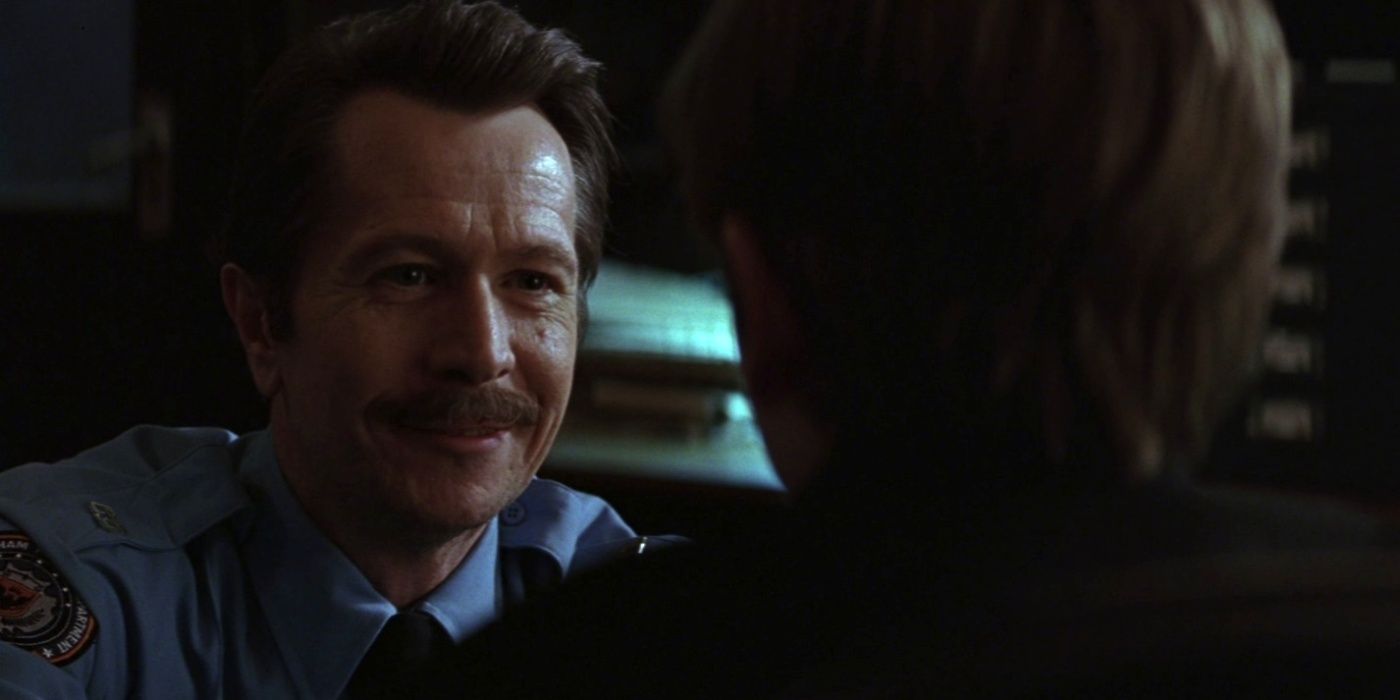 The relationship between Batman and James Gordon was a staple of the comic books, The Animated Series, and even the 1966 series. But their friendship and alliance to wage war on crime in Gotham City has seldom if ever explored in the movies. Until Batman Begins where the beginnings of their partnership are explored in several key scenes, all of them standouts of the film. Played by Gary Oldman, in some ways The Dark Knight Trilogy is as much Gordon's story as it is Batman's.
4

Aged Poorly – The Thomas And Martha Melodrama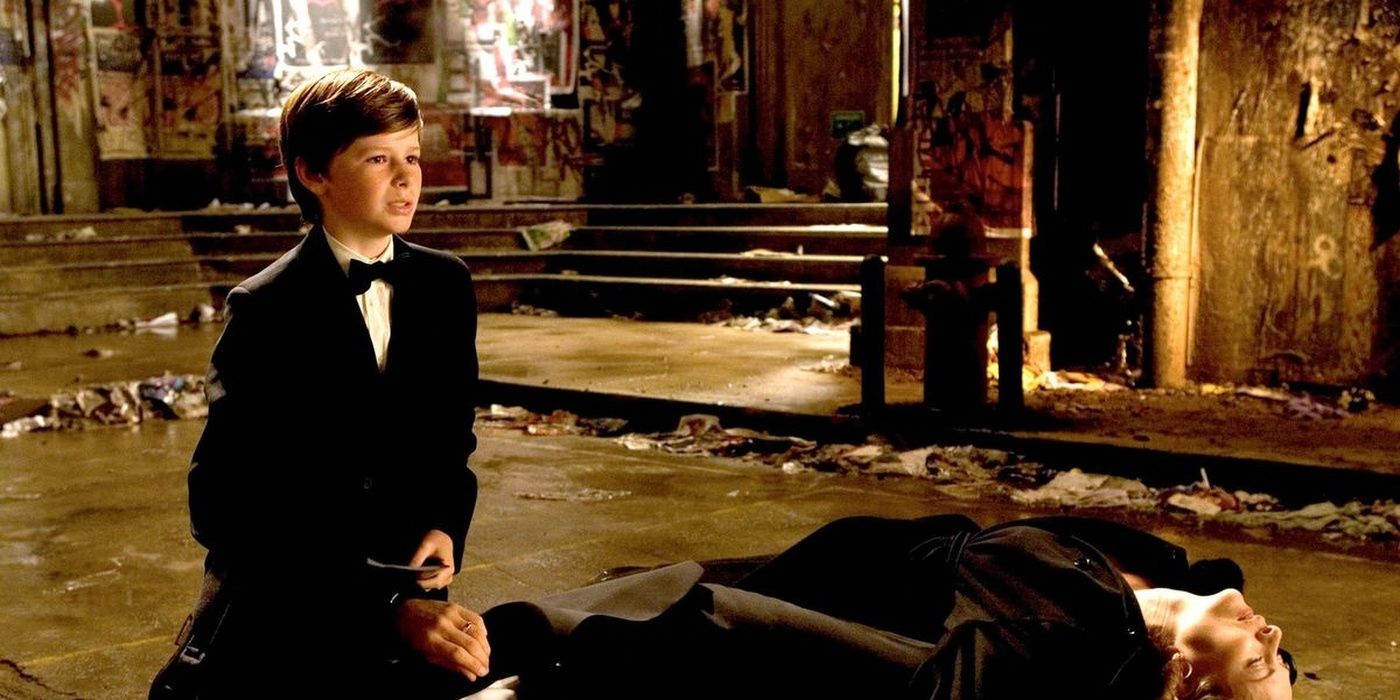 How many times can watch a boy watch his parents get murdered in an ally?! Ask anyone who ever lived how Batman became Batman and they're more likely to tell you than not know. While watching your folks get shot in the middle of an alleyway would likely be the driving motivation for anything a person could do in life, Batman Begins takes this concept and runs full tilt with how much Thomas Wayne did for the city and how all Bruce is trying to do it follow in those footsteps.
3

Timeless – The Training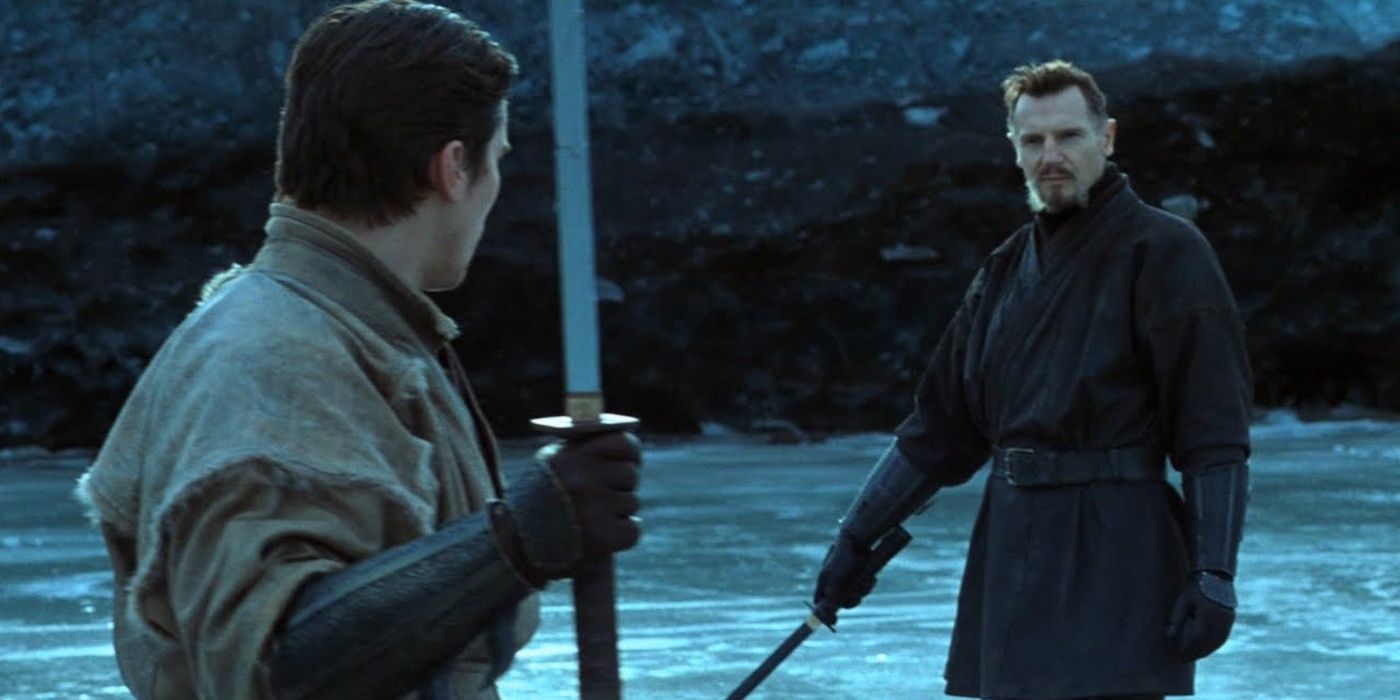 Every so often, there would be a story that links back to Batman's past and some of his training. In Batman Begins, we get to see so much of that training. From slumming it in prisons throughout the world to training with ninjas in Tibet. Ninjas in a Batman movie! He returned to Gotham trained but still not ready at all, as we got see him learn about what he would need to become more of an urban ninja, like getting a cape to glide with, since he probably broke about eight ribs leaping to safety after running from Gordon during their first meeting.
2

Aged Poorly – Joffrey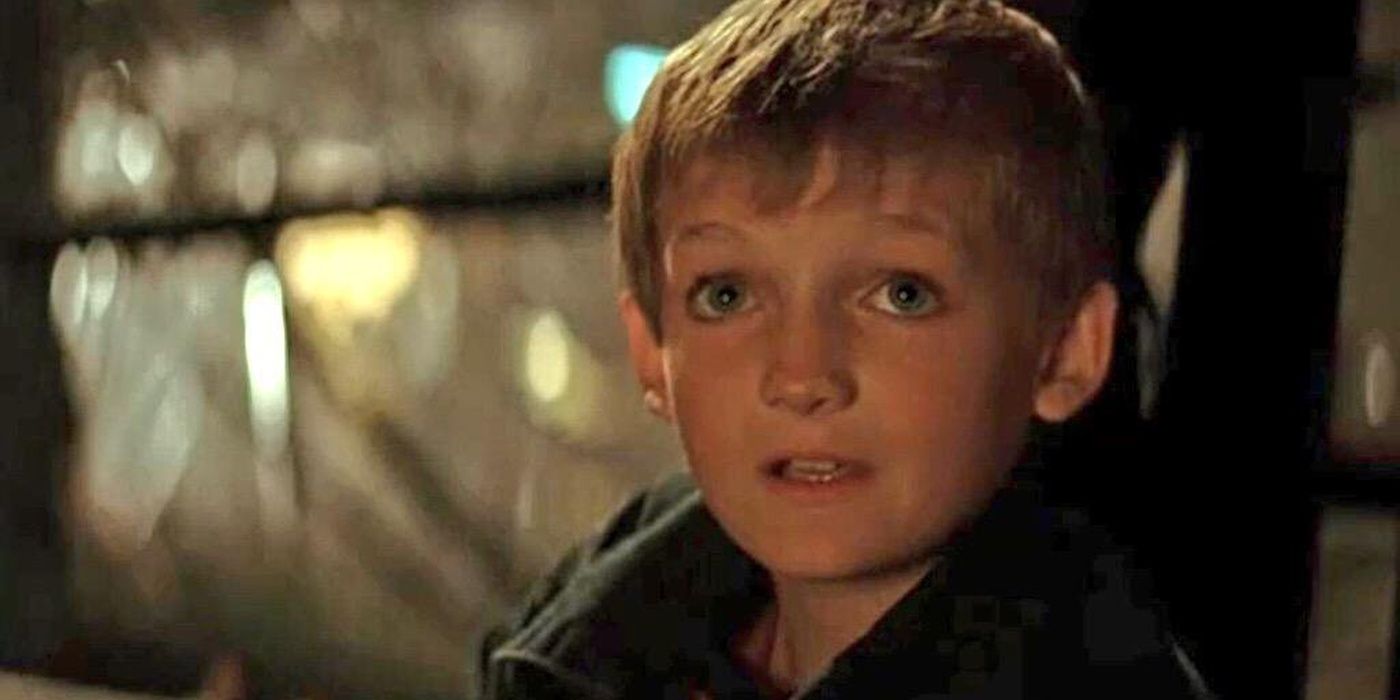 During the film, Batman and Rachel Dawes have a couple of meetings with a little blond-haired boy. First, the Detective gives him one of his wonderful toys as a souvenir.
RELATED: 10 Actors We'd Like To See Play Batman Villains In The DCEU
Then Rachel helps to save him from the Scarecrow. But because Jack Gleeson did such a great job playing the worst boy king ever on Game Of Thrones, no one wants Batman to save Joffrey Baratheon anymore.
1

Timeless – Lucius Fox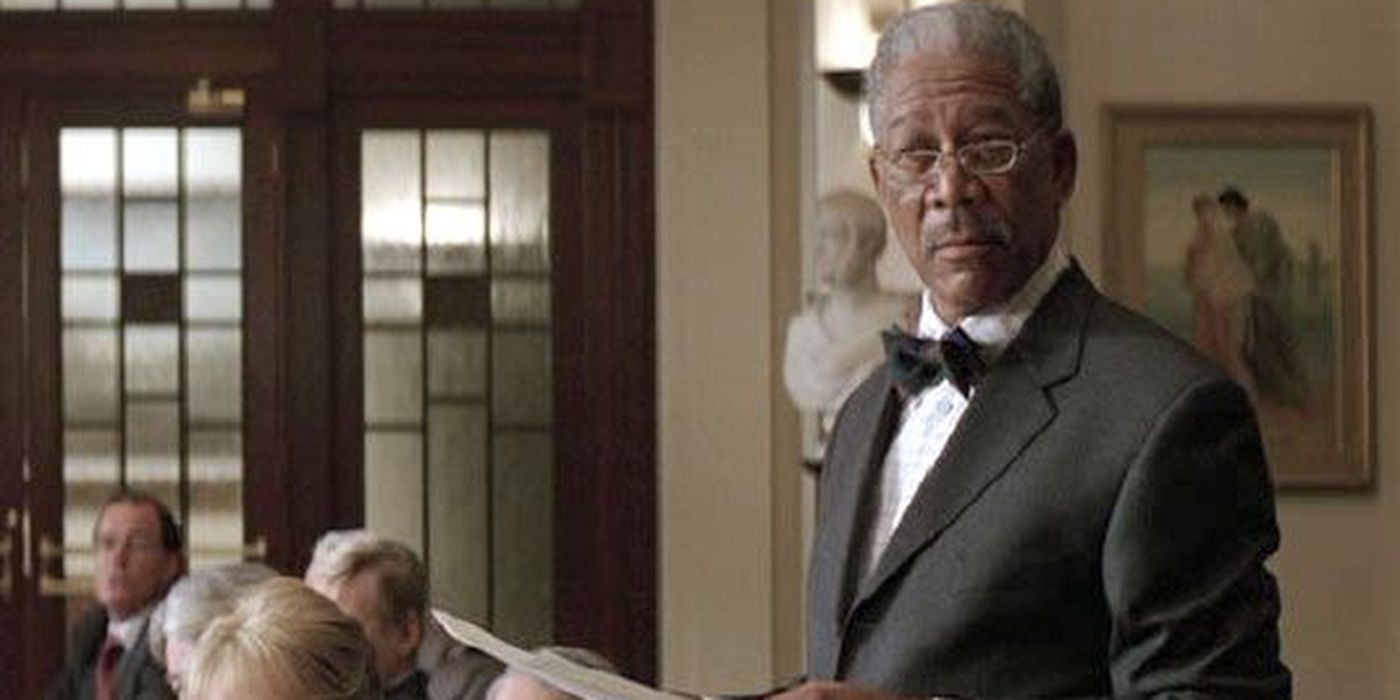 Morgan Freeman as Lucius Fox might be the best casting decision for the entire trilogy. He commands respect in every scene he's in and his relationship with Bruce is as pitch perfect as they come. Due to his respect for Thomas (more Wayne melodrama), Fox blindly helps Bruce flat out telling him "If you don't want to tell me exactly what you're doing, when I'm asked, I don't have to lie. But don't think of me as an idiot." That's Lucius in a nutshell and one more memorable role for Morgan Freeman.
NEXT: Batman: 5 Ways The Dark Knight Has Aged Poorly (& 5 Ways It's Timeless)