John Krasinski is in talks to direct and star in the comedy movie Imaginary Friends, co-starring Ryan Reynolds. He was once known mainly for playing Jim Halpert on the classic NBC sitcom The Office, but Krasinski is definitely a lot more than a one-role man these days, as he's firmly established himself as a force both in front of and behind the camera.
Krasinski actually made his directorial debut with the 2009 indie Brief Interviews With Hideous Men, but he truly emerged as a known writing and directing commodity with his 2018 horror film A Quiet Place, which starred himself alongside his real life wife Emily Blunt. Krasinski's character may have died in A Quiet Place, but he'll be back behind the camera for the sequel A Quiet Place: Part II, with Blunt returning to star. In front of the camera, Krasinski will next be seen in season 2 of Amazon's Tom Clancy's Jack Ryan in the role of Ryan, the CIA operative first made famous by Alec Baldwin in The Hunt For Red October.
Related: 10 Most Important Moments On The Office
As reported by THR, Krasinski may have lined up his next directorial gig after A Quiet Place 2, and it will be a change of pace away from horror. Reportedly, Krasinski is in talks to bring his writing and directing talents to bear on Imaginary Friends, while also starring together with the ubiquitous Reynolds. The movie is described as a "Dr. Dolittle-like tale" of a man who has the ability to see and hear other people's imaginary friends, and is charged with stopping those imaginary entities who become abandoned and turn to the dark side. Paramount is looking at picking up the film, which is currently the subject of a major bidding war.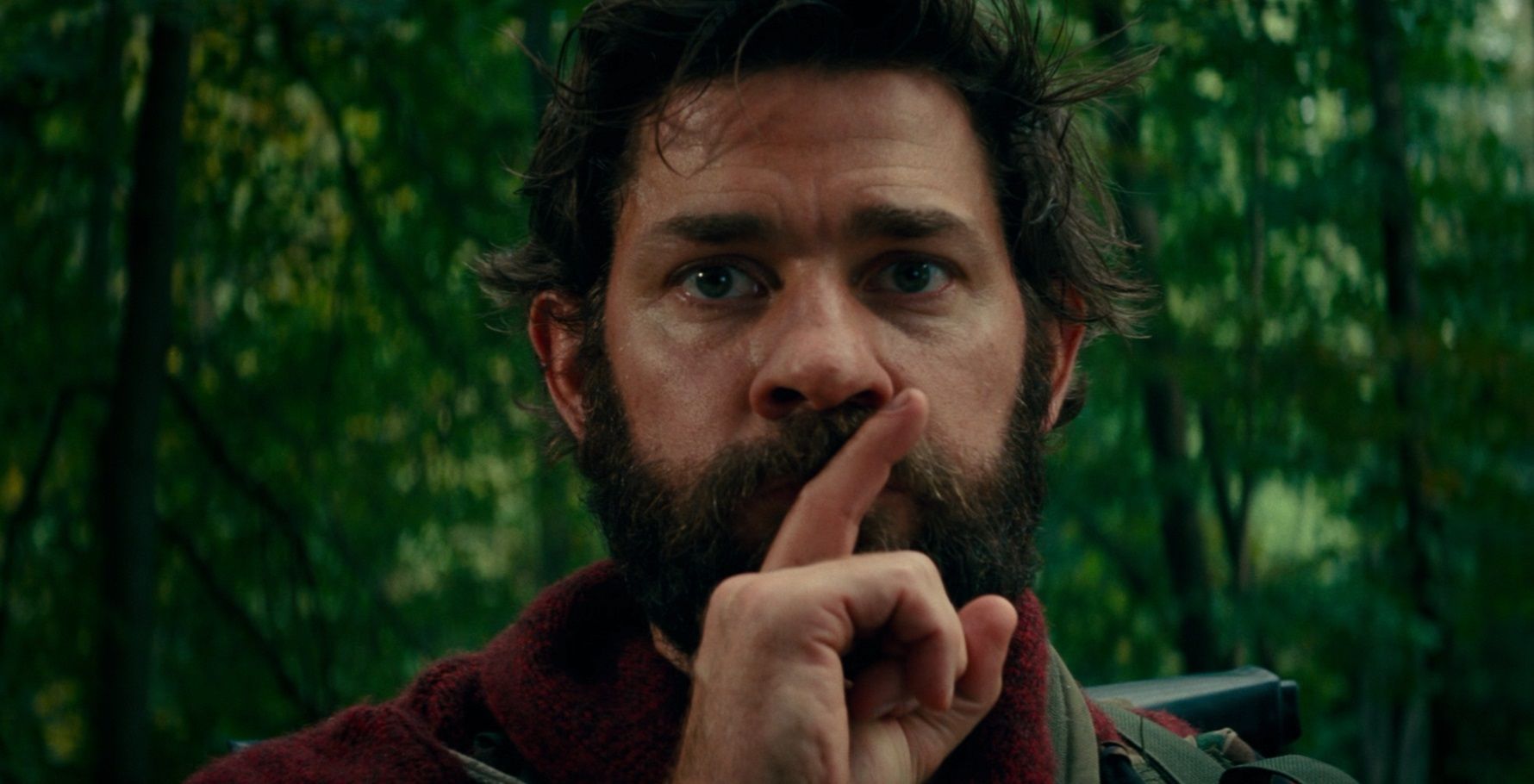 Reynolds of course is one of the hottest names in movies right now, coming off another solid hit with this summer's Detective Pikachu. The actor's incredibly busy upcoming slate also includes the Michael Bay thriller 6 Underground, which recently debuted its first trailer. Reynolds will also return to team up with Samuel L. Jackson in the sequel The Hitman's Wife's Bodyguard, and will also star for Stranger Things producer Shawn Levy in the action-comedy Free Guy. As if that weren't enough, Reynolds will also team with Dwayne Johnson in the thriller Red Notice, and will be in the ensemble of the upcoming remake of Clue directed by Jason Bateman. Of course, Reynolds is also looking to bring Deadpool into the MCU, and recently teased a meeting with Marvel Studios.
Without question, Krasinski and Reynolds are two of the hardest working men in show business right now, and it looks like they'll bring their tireless work ethic as well as their talent to Imaginary Friends, likely for Paramount. It will be interesting to see what further details emerge about the film in the coming months.
More: Ryan Reynolds Sends Hugh Jackman Profanity-Laced Birthday Message
Source: THR