Jada Pinkett-Smith is in talks to return as Niobe in Matrix 4. It has been over 15 years since a Matrix movie was in theaters, but the franchise is finally on track to see a new installment made. The news of Matrix 4 happening came earlier this year when it was announced that Lana Wachowski was attached to write and direct the fourth film. This came after prior reports of a possible reboot being in the works, but this is a new project entirely.
In addition to Lana returning to the franchise, Matrix 4 will also see the franchise's original stars Keanu Reeves and Carrie-Anne Moss reprise their roles as Neo and Trinity. This came as quite a surprise as both of their characters died at the end of The Matrix Revolutions. While it isn't yet clear how they will return to the movie's secret story, this led many to wonder what other veterans of the series could be back too.
Related: Everything We Know About The Matrix 4
It is now being reported by Deadline that Jada Pinkett-Smith is in talks to return for Matrix 4, too. Pinkett-Smith joined the franchise as Niobe for the two sequels, so this will be her third appearance if a deal is made. At this stage in negotiations though, Deadline stresses that her return is not a done deal. In the years since playing Niobe, Pinkett-Smith went on to star in Gotham, comedies like Bad Moms and Girls Trip, and was most recently seen in Angel Has Fallen.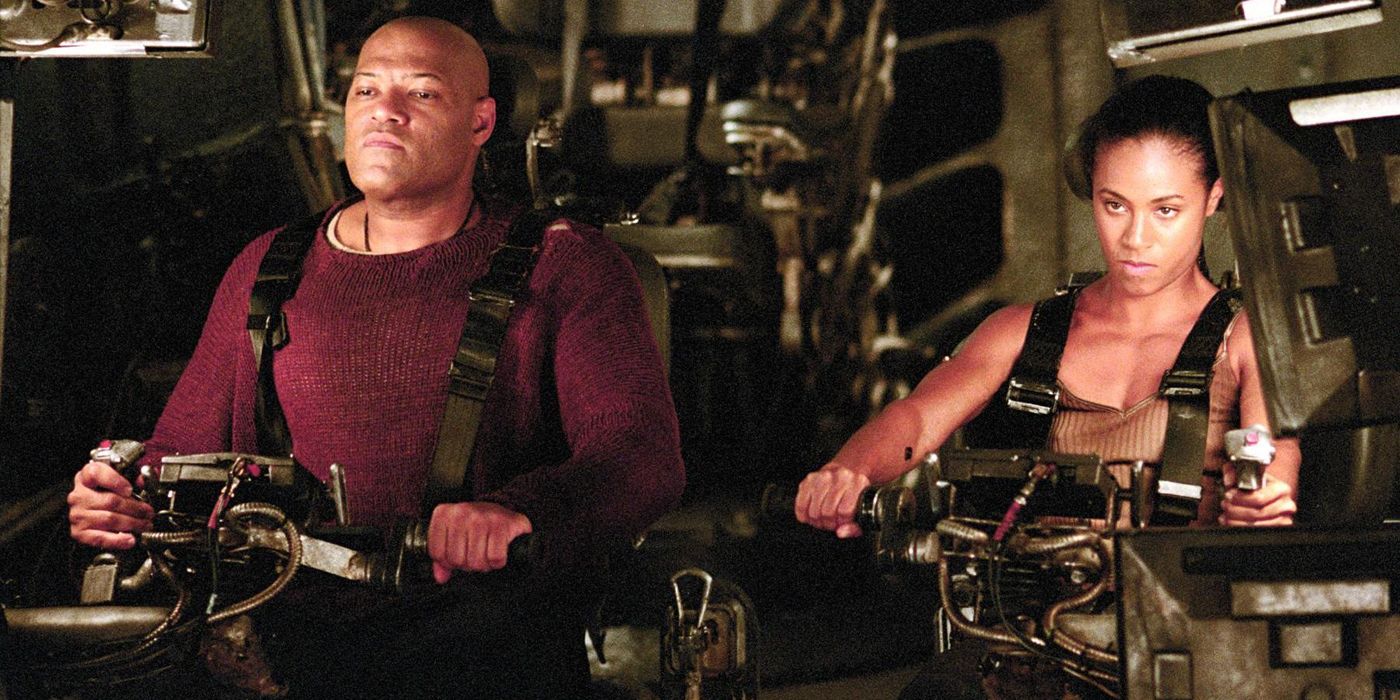 Through her appearances in The Matrix Reloaded and The Matrix Revolutions, Niobe proved to be a vital character to the story. She is a member of the Resistance and captain of the ships Logos and Logos II. She risked her life to save Neo at the end of the Reloaded and helps return the crew to Zion at the end of Revolutions. Niobe did survive the attack of the Sentinels too, so she could return regardless of the setting of Matrix 4.
The intriguing aspect of Pinkett-Smith's possible return, though, is what it could mean for rumors about Morpheus' involvement. Niobe has a romantic history with him and the two appear to rekindle that relationship at the end of Revolutions. It was believed that a young Morpheus could be central to Matrix 4, to the point where it was quickly believed that could be who Yahya Abdul-Mateen II is going to play. If that is the case, then it is possible this return could be as young Niobe. The other option is that Abdul-Mateen II is playing the son or nephew of Morpheus, which could then allow Pinkett-Smith to return as a properly aged Niobe.
In any case, Pinkett-Smith could be the first of many who have a history with the Matrix franchise who are soon linked to Matrix 4. We will also get new cast members, though, as Neil Patrick Harris recently joined the cast in an unknown role. All of this news is coming before Matrix 4 starts filming early next year, so more updates should arrive before too long – including (hopefully) confirmation of Pinkett-Smith's return.
MORE: The Matrix 4 Should Repeat Star Wars: The Force Awakens' Trick
Source: Deadline