Peter Guinness was cast as DeSaad, Darkseid's master torturer, in Zack Snyder's original cut of Justice League. The British actor is the most recent to join a long list of actors whose characters go the axe during Joss Whedon's infamous rewrites and reshoots of Zack Synder's Justice League movie.
One of the areas of Justice League that was most lacking was its villain, Steppenwolf.  With virtually no backstory or character motivation, Steppenwolf is a shallow all-CGI character who fails to seem like much of a threat all on his own. As we've come to learn since, Steppenwolf was only the face of something much larger and more menacing. Darkseid was supposed to be a looming force, portrayed by actor Ray Porter in Zack Snyder's cut of Justice League, providing more backstory to Steppenwolf and serving as a larger threat with a role that isn't unlike that of Sauron in the Lord of the Rings movies. And, of course, that means he'd have other minions besides Steppenwolf as well.
RELATED: Justice League's Snyder Cut Just Had A Very Big Week
Back in June, it was revealed that the Justice League trailer dialogue "no protectors here. No Lanterns, no Kryptonian" was actually Steppenwolf reporting back to DeSaad from Earth. Then The Film Exiles Network reported DeSaad was played by British actor Peter Guinness. Screen Rant has confirmed this detail with sources close to production, adding Guiness' name the list of actors who shot scenes for the movie that ended up discarded through the reshoot process.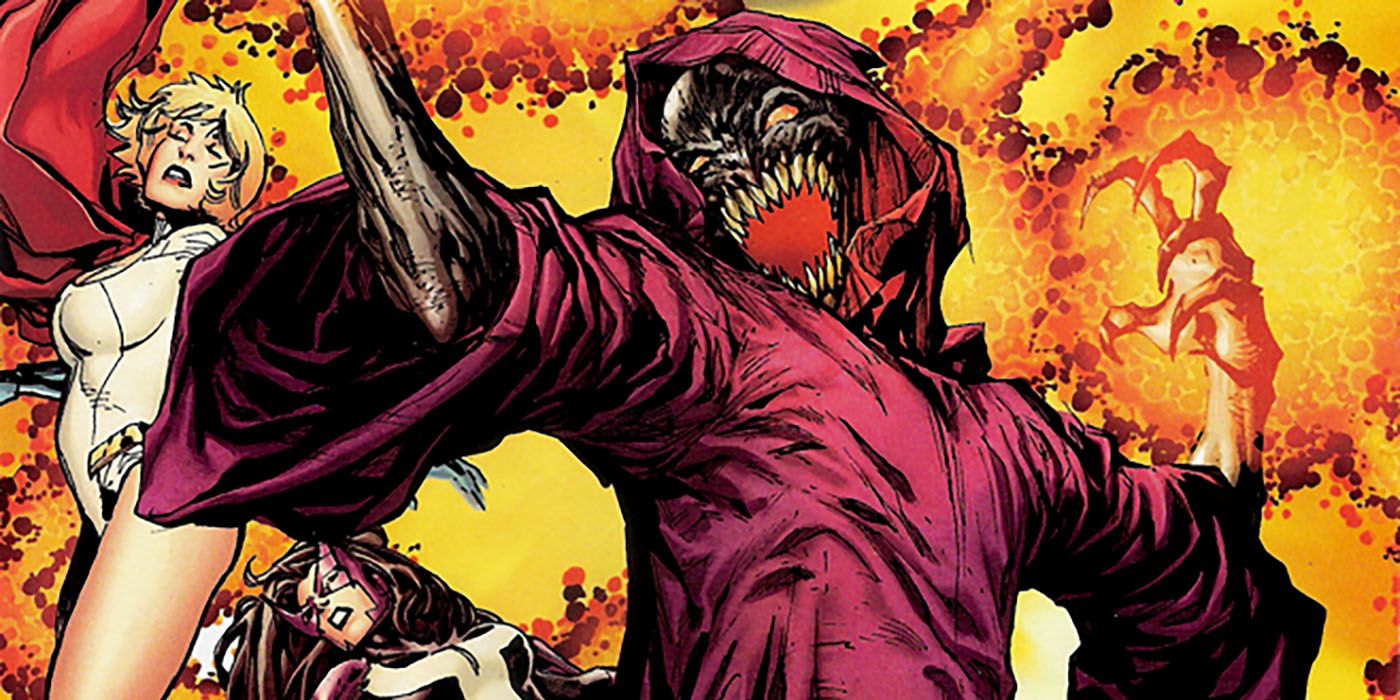 Most recently known for his role as Major Burov in HBO's Chernobyl, Guinness has a long history of film and television acting including roles in Alien 3, King Arthur: Legend of the Sword, and Sleepy Hollow, along with numerous stage shows over the years. DeSaad's role in the movie was not substantial, more comparable to The Other, Thanos' servant in The Avengers and Guardians of the Galaxy, as seen by the trailer moment described above. Despite the small part in Justice League, DeSaad would have likely seen a larger presence in Justice League 2, which would explain why the role went to an actor such as Guinness.
With more and more actors and crew members from Justice League coming out to support Zack Snyder's original version of the movie, Warner Bros. will likely need to acknowledge the demand pent up over the past two years sooner rather than later.
NEXT: Justice League: Every Confirmed Change to Zack Snyder's Version