Darksiders Genesis is currently available for both Google Stadia and PC, but the two versions have a $10 price difference: the Stadia version costs $39.99, while the PC version costs $29.99. Published by THQ Nordic, the game is a prequel to the popular Darksiders series, one which sports a supernatural plot based on a war between Heaven and Hell. Darksiders Genesis' storyline takes place well before the first three games, and it has two playable Horsemen of the Apocalypse, Strife and War. The game is said to have been inspired by Diablo, the classic dungeon crawler series, and will be released for PS4, Nintendo Switch and Xbox One on February 14, 2020.
Google Stadia officially launched a little under a month ago, on November 19, 2019. Despite offering its users the opportunity to play highly-anticipated games like Darksiders Genesis in advance, Google's cloud gaming service has mixed reviews so far. Many players complained about features that were missing at launch, making the platform feel somewhat like an unfinished product. Additionally, a recent study found out Stadia's 4K option will eat up an impressive amount of data, forcing many players to limit the time they spend using the service.
Related: Google's Stadia Is Netflix For Games
Nevertheless, the fans of the Darksiders franchise will have to pay extra money to enjoy the series' latest release on Google Stadia. As Game Rant reports, THQ Nordic didn't have any comment about the price difference between the Stadia Version and the PC version of the game. The players who had the chance to pre-order the game on Steam got an even better deal, paying only $25.50 for Darksiders Genesis' PC version. Currently, the pre-orders for the Xbox One, PS4, and Nintendo Switch versions of Darksiders Genesis are also selling at $39.99.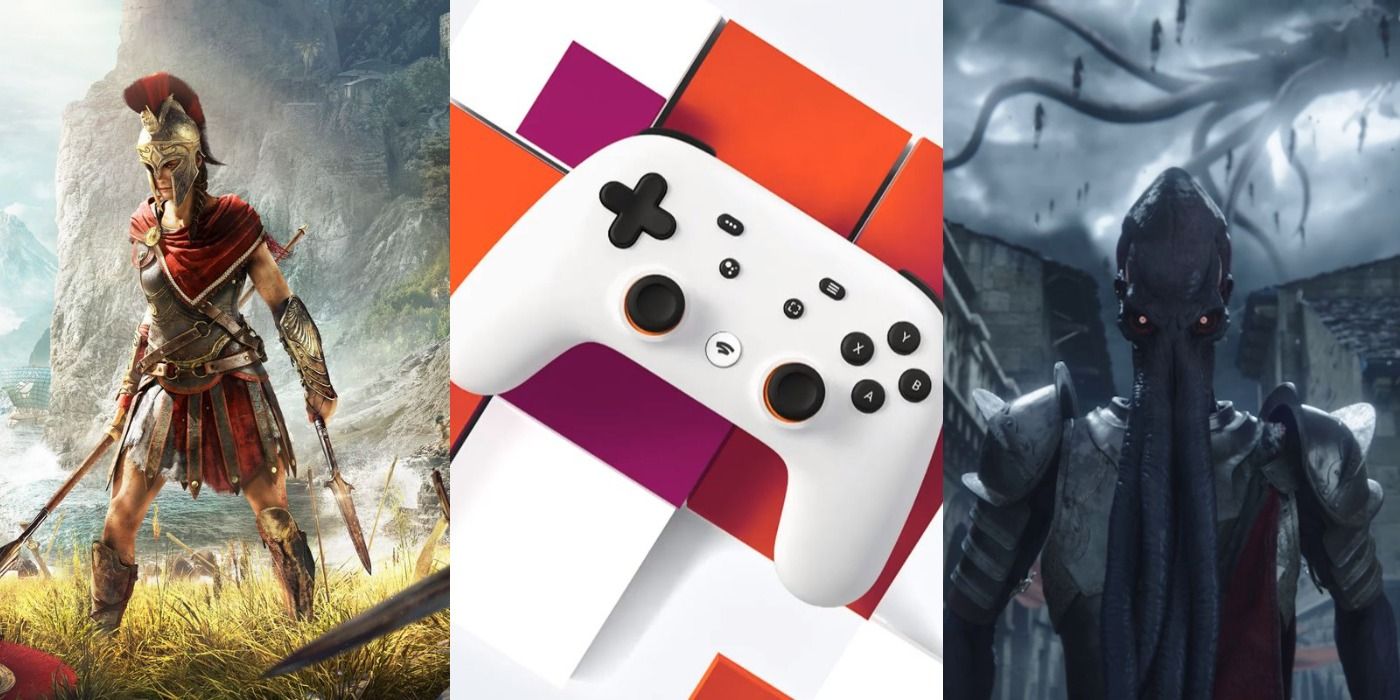 Stadia has both a subscription model and individual games to purchase separately. Last June, hours before the first-ever Stadia Connect livestream, a Canadian media outlet leaked information about Google Stadia service's pricing system. It was disclosed then the base game subscription, available for $11.99 Canadian, would only grant access to a limited number of titles, and other games would only be available to purchase individually.
Given the current limitations of the Google Stadia service, it's likely many players will choose to purchase the new Darksiders title for PC if they have the ability. The amount of data used up by Google's innovative video streaming platform will also probably discourage users who need to stick to a data cap, and the price difference with the PC version certainly doesn't help. In the future, when Stadia will be packed with more features and a better gaming experience, the players will presumably agree to spend extra money to purchase their favorite games on the platform. For now, however, Darksiders Genesis on PC just seems like the smarter deal.
Next: Darksiders 3 Guide: How To Beat The Final Boss
Source: Game Rant