The former star of 90 Day Fiancé, Corey Rathgeber revealed to fans on his latest Q&A with fans that he regrets having a date with other 90 Day Fiancé alum Larissa Dos Santos Lima. It seems he regrets going out with Larissa in her attempt to get back his ex-fiancée, Evelin Villegas.
Corey was featured on the very first season of 90 Day Fiancé: The Other Way where he made the decision to give up everything in the United States to go try and make a life with Evelin in her small hometown in Ecuador. While Dos Santos Lima starred on season 6 of 90 Day Fiancé with Colt Johnson whom she had gotten into multiple physical altercations with and ultimately divorced. Both Rathgeber and Dos Santos Lima have been in the news recently for their relationship troubles.
Related: 90 Day Fiancé's Avery Mills Accuses Walmart Employees of Islamophobic Comments
In October, Corey decided the best way to get back at his then ex-girlfriend by going out for a night out with Larissa in Vegas, in which she documented on her Instagram. The date turned out to do the job as Evelin was furious with Larissa and a feud began and ended with the two women name-calling each other over social media. A month after the date, Larissa claimed that Corey used her to get back at his ex-fiancée to make her jealous and to get attention. It turns out that Larissa may have been correct because just after the date, it was rumored that Corey was back in Equador and with his fiancée. Now, Corey has finally spoken out about his meeting with Larissa.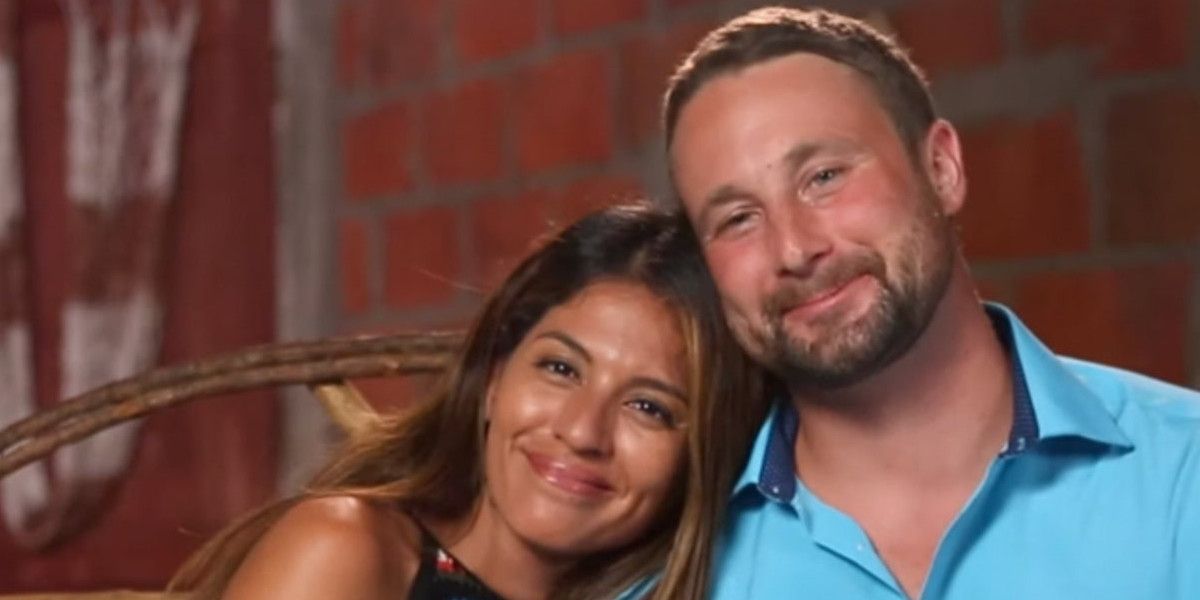 During his Q&A on his Instagram Stories (via Blasting News), Corey answered questions from fans. He spoke about the possibility of him and Evelin returning to 90 Day Fiancé, the NDA agreement which prevents him from talking about his relationship with Evelin, and of course that date with Larissa. One fan asked, "Why did you think it was a good idea to meet Larissa?" Corey replied, "I didn't think much of it at the time." He added, "Looking back I realize I shouldn't have met up." 
It seems like the rumors of him and Evelin being back together might have some truth to it. It makes 90 Day Fiancé fans wonder if Larissa isn't telling the truth and he only met up with her in order to get Evelin's attention. Regardless, it seems that Corey learned his lesson about meeting up with cast members for attention and that it may draw more negative press than positive.
Next: 90 Day Fiancé's Mike Walks Out on Natalie After She Refuses to Say 'I Love You'
90 Day Fiancé airs Sundays at 8pm EST on TLC.
Source: Blasting News