Dr. Bernadette Rostenkowski-Wolowitz is a microbiologist on The Big Bang Theory. She's incredibly bright, beautiful, and happens to be married to the biggest horn-dog in Pasadena, Howard Wolowitz.
RELATED: The Big Bang Theory: Season Finales, Ranked
Thanks to Penny and Leonard, the couple met on a blind date. Who would have thought that their first awkward date filled with comparable mothers would have led them to a fulfilling marriage with two kids? Putting their first date aside, Bernadette has been through a lot with Howard in the past 12 seasons. From breakups to kids to Howard's stint in outer space, we're taking a look at 10 humorous quotes from Bernadette on love.
10

"I'M BASICALLY MARRIED TO A SEXY BUZZ LIGHTYEAR."
Viewers love when Bernadette and the girls get together for one of their weekly girls' nights. The guys may be playing D&D in apartment 4A but the girls are in apartment 4B drinking wine and venting about their relationships.
To be fair, Bernadette isn't always fond of her husband's antics but in this case, she compared him to a "sexy Buzz Lightyear," which sounds wrong but kind of works.
9

"I JUST WANT MY BABY TO HAVE PRETTY THINGS."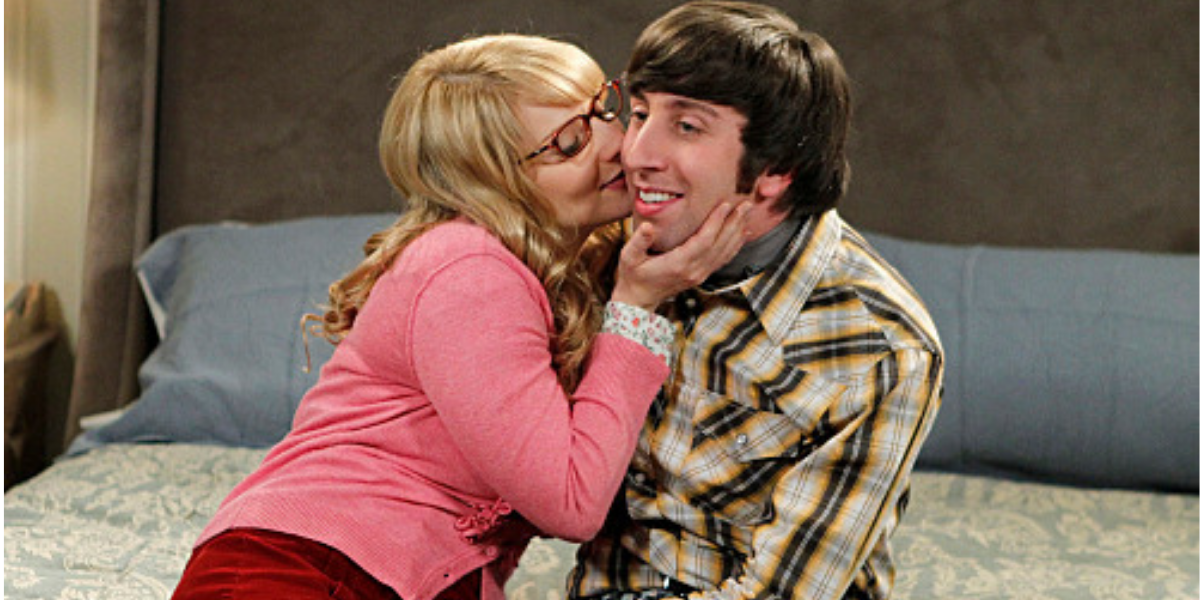 In case fans were hoping Howard would have his PhD by the 12th season, they'd be let down. However, when Bernadette finished college, she was head-hunted by a large pharmaceutical company and got her doctorate instead. With a massive pay-raise, Bernie was making far more money than Howard, and bought him a Rolex to show her love. Howard appreciated the gift but was immediately insecure about not being "manly" enough for Bernadette and their soon-to-be family.
8

"LOOK AT HOWARD. HE WAS A DISASTER WHEN I MET HIM. NOW HE'S A FOXY ASTRONAUT WITH A HOT WIFE."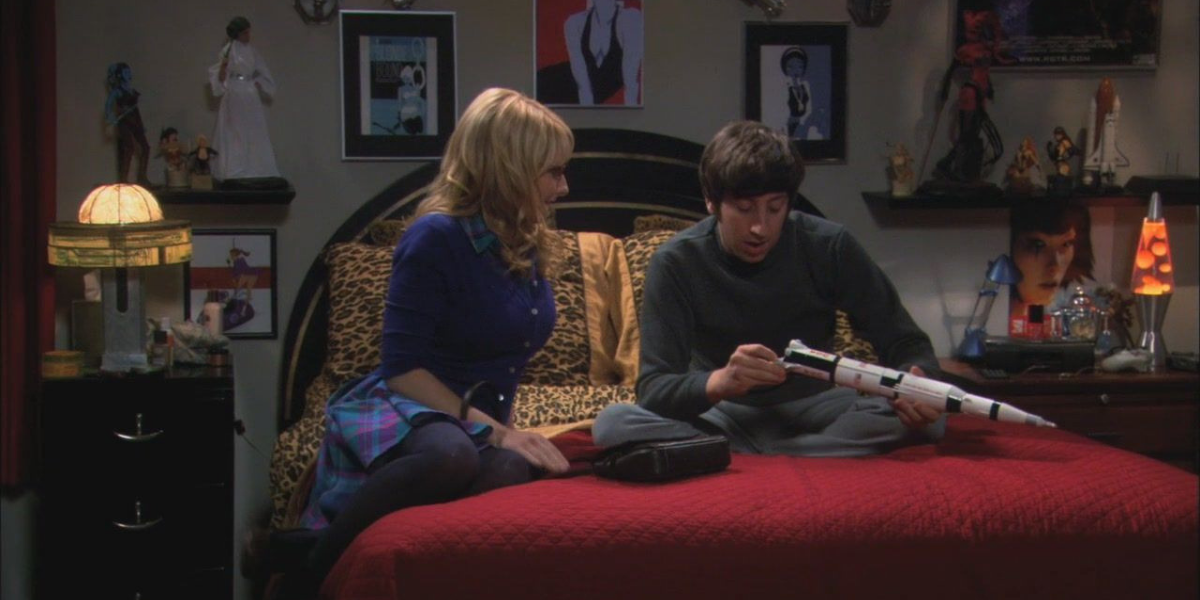 It's kind of adorable when Bernadette compliments her husband when he's not around. To so many people, Howard is seen as creepy but to Bernie, he's her "foxy" husband.
RELATED: The Big Bang Theory: 10 Reasons Why Penny & Bernadette Aren't Real Friends
In this scene, Bernadette did have a point. Before her, Howard was this awkward man running around Pasadena without many goals. Once they get married, he goes to space, starts working for the military on a secret project, and becomes less reliant on his mother. Bernadette really did transform him.
7

"THEY ALL GOT ORDAINED. THEY'RE ALL MARRYING US. IT'S ADORABLE."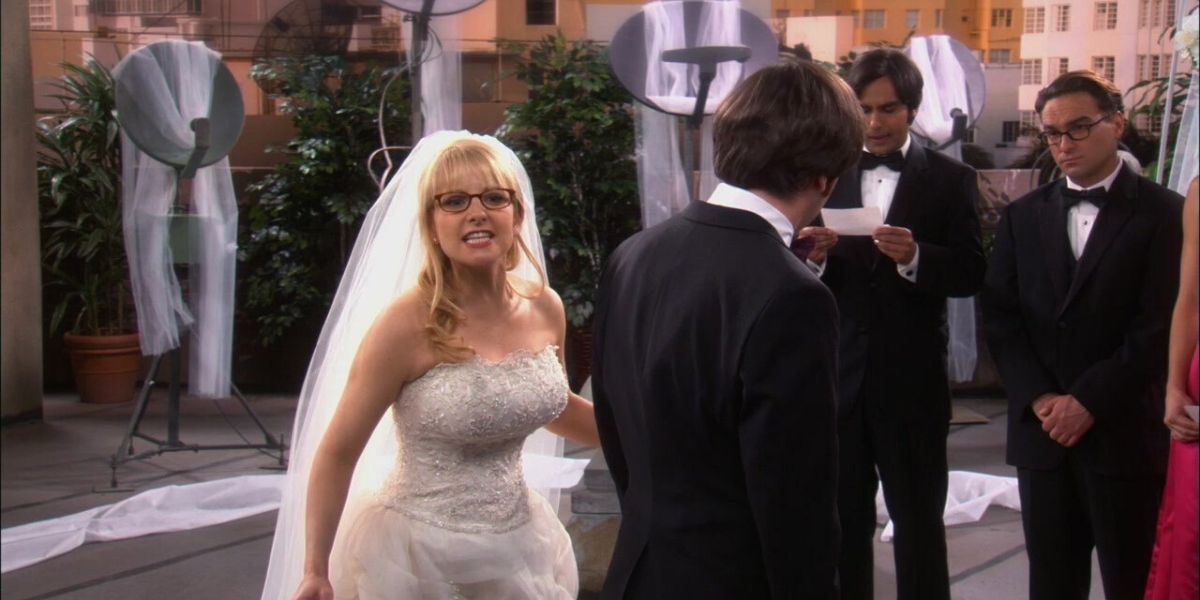 Instead of having the large, fancy wedding Bernadette and Howard were planning, they opted on having a short, rooftop affair so that the couple could be married before he went off to space. It was a sweet gesture and a special moment for the couple.
As Bernadette reaches Howard, Raj, Penny, Sheldon, Leonard, and Amy, Howard's mom speaks up from the audience because she can't hear what they're saying. Bernadette whips around and screams at her mother-in-law, proving that she's the main woman in Howard's life now.
6

"GO AND HAVE WEIRD RELATIONSHIPS WITH YOUR OWN MOTHER AND COUSIN, THIS IS HIS TURF."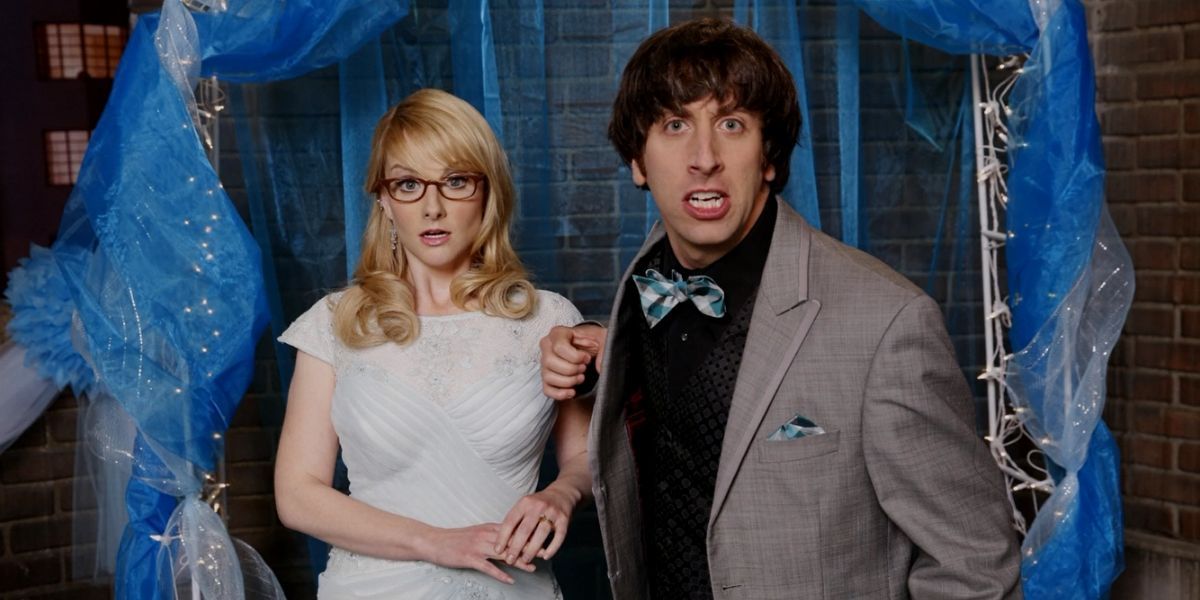 In the eighth season, Bernadette and co. decide to throw a prom do-over. Besides Penny, the rest of them didn't have the greatest prom experiences. Now that they were all in healthy relationships, a prom seemed like a special moment to celebrate that.
Howard and Bernadette went together, of course, but Stuart unexpectedly brought Howard's second cousin as his date. This was the same cousin that Howard lost his virginity to, which made for a very awkward limo ride. Oddly enough, Bernadette stood up for her husband and told Stuart to find new "turf" since he was clearly overstepping on Howard's.
5

"…BUT HE SHOULD KNOW THAT I AM THE KIND OF GIRL WHO COULD GET ALL THE GIANT MISSILES SHE WANTS."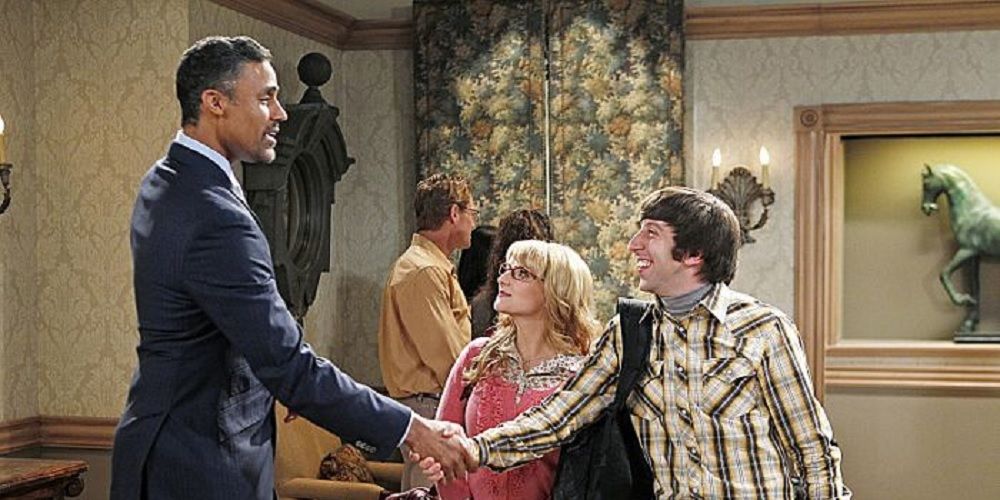 When everyone goes on a road trip for a science conference, Howard and Bernadette run into a beautifully tall man named Glenn. As it turns out, he used to be Bernadette's college professor whom she dated for a little afterward. This fact kept Howard awake at night because of how large Glenn was. It intimidated him and led him to say some pretty harsh things about Bernadette's appearance. To get back at him, Bernie lets the panel know that just because she's a petite girl, she can have all the "giant missiles" she wants ⁠— if you catch her drift.
4

"I VOLUNTEERED FOR THE PREMATURE EJACULATION PROJECT. I MEAN, IT'S NOT LIKE EITHER ONE OF US HAS HEART DISEASE."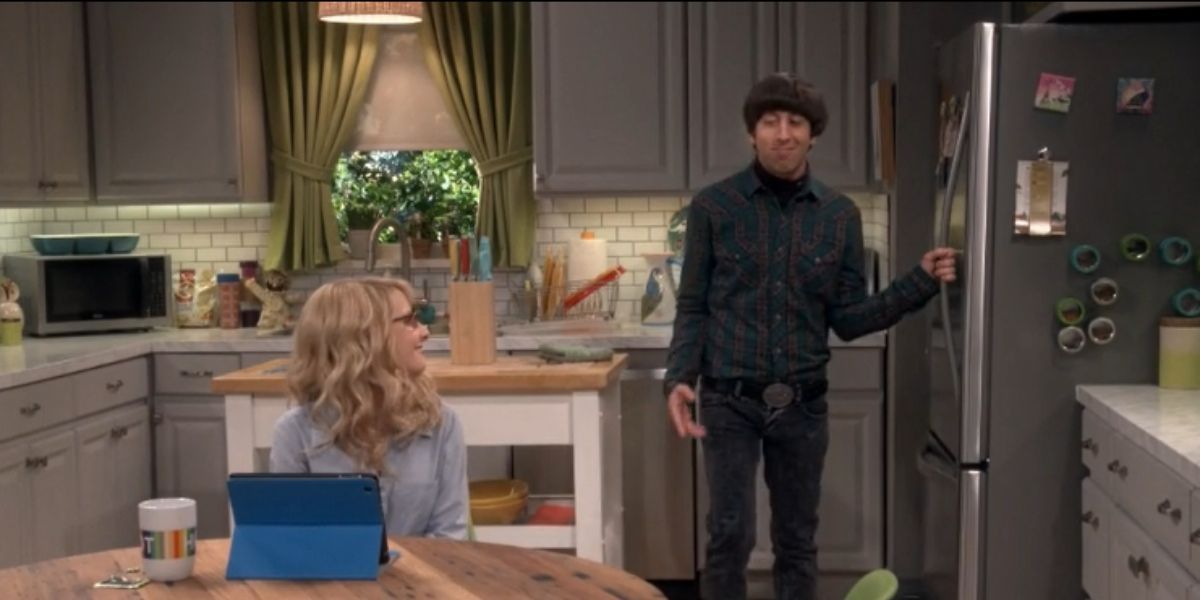 It appears Bernadette loves Howard — flaws and all. Back when Bernadette was offered her new fancy job, she decided to study something that was close to home instead of something that didn't connect with her. And in case it wasn't obvious enough, she chose premature ejaculation.
RELATED: The Big Bang Theory: 10 Couples That Would Have Made A Lot Of Sense (But Never Got Together)
Her saying "It's not like either of us has heart disease" proves she chose to study premature ejaculation because it's something Howard experiences.
3

"YOU NEVER MENTIONED YOUR COUSIN, THE PROSTITUTE, OR RAJ!"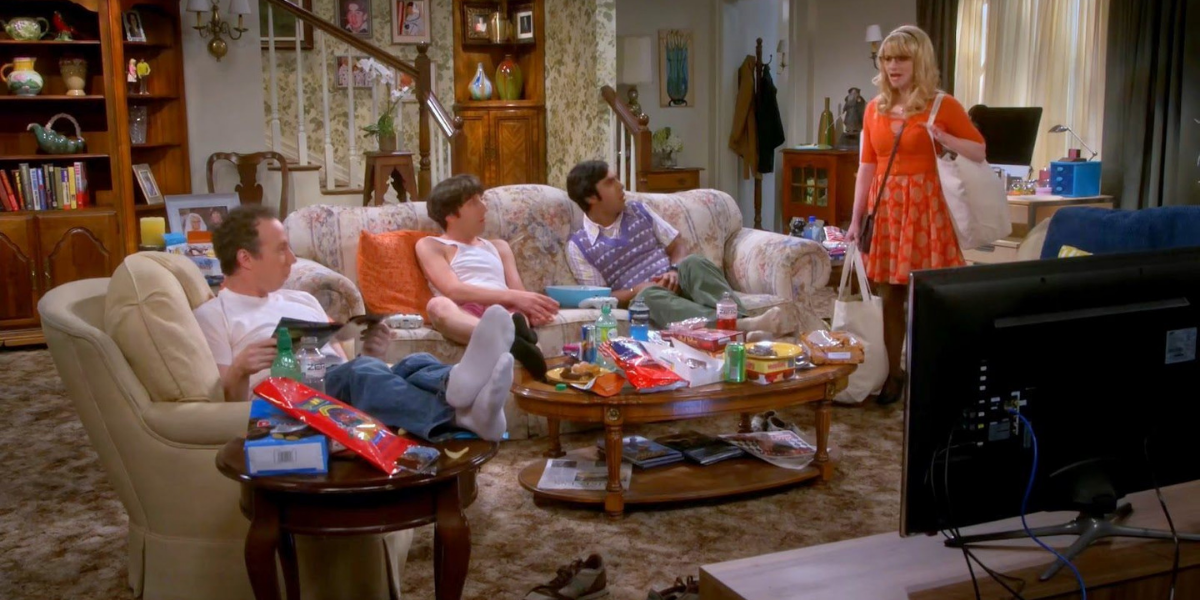 In the fifth season, Bernadette thought she knew the man she was marrying. But after Howard's bachelor party goes rogue and Wil Wheaton posted a video of the toasts online, Bernadette realized Howard was way dirtier than she imagined. He had a threesome with Raj, for crying out loud! This is also the moment she found out Howard lost his virginity to his second cousin and that he met a prostitute in Las Vegas. In short, as funny as it seems, this was not something a bride wants to hear a few days before she walks down the aisle.
2

"AW, I LOVE YOU TOO. IF I DON'T TALK TO YOU BEFORE I GO TO SLEEP I'LL MEET YOU IN DREAMLAND."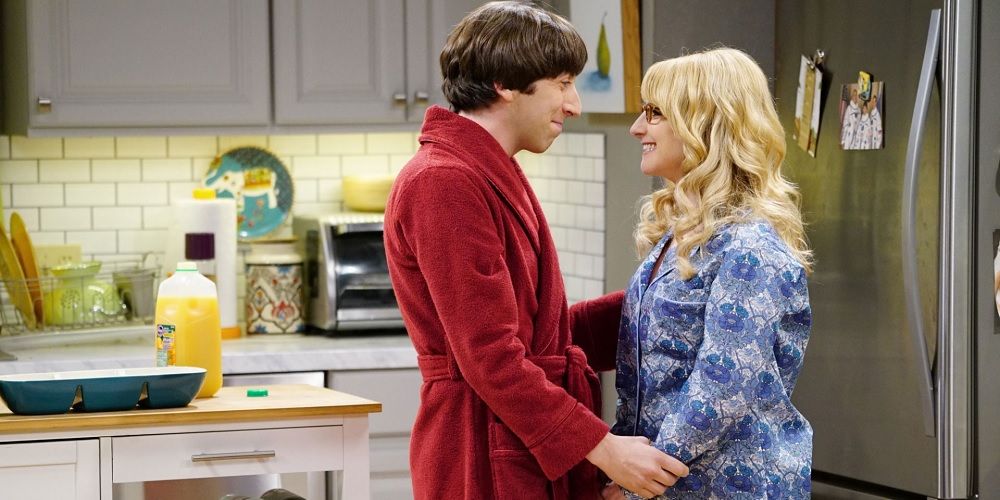 This little statement is so adorable that it's almost sickening. In this episode, Bernadette and Amy go away for a conference where we see them both on the phone with their significant others.
RELATED: The Big Bang Theory: 10 Funniest Quotes About Love
The reason why this statement is so hilarious is because of what followed between Amy and Sheldon. Bernie and Howard may have been talking about seeing one another in their dreams but Amy was too busy checking the bed for bed bugs per Sheldon.
1

"I JUST MEANT THAT YOU'RE NOT MARRIED AND YOUR BOYFRIEND IS KIND OF…SHELDON."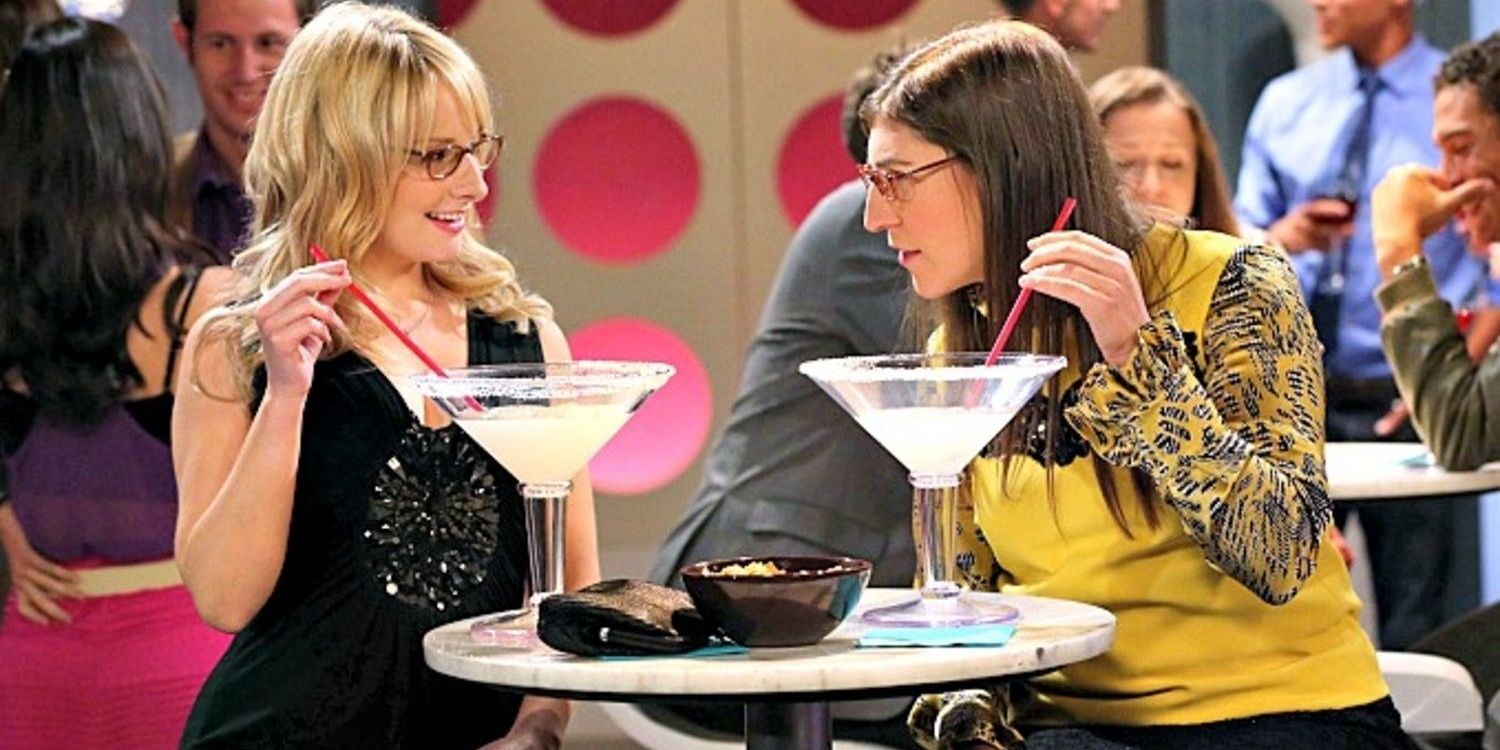 While at the same conference, two men buy Amy and Bernadette drinks at the bar. Both women are smitten and feel on top of the world. Sadly, Bernadette ruins the moment by telling Amy she wouldn't judge her if she was interested in making a move on one of the men. Amy, offended, asked what her point was. This led Bernie to backtrack and try to come up with something nice about Amy and Sheldon's relationship, which didn't really work out but it sure was funny.