One of the great mysteries of the well-loved TV series, The Office, is Michael Scott's complete and utter disdain for Toby. Toby appears to have done nothing wrong during the show, so fans were left scratching their heads when the reason for Michael's hatred was never revealed.
RELATED: The Office: 5 Times Michael Scott Was A Genius (& 5 Times He Wasn't)
Nonetheless, fans have come up with their own theories over the years to explain the reasons for this complicated on-screen relationship between Michael and Toby. While some are downright wacky, some actually make quite a lot of sense. Here are ten fan-theories on why Michael hates Toby so much.
10

Toby Represents The Father Michael Never Had
One of the most captivating fan theories out there is Michael Scott has daddy issues. From the beginning of The Office, Toby seems like a decent, quiet, friendly guy. He's a little sad, and his crush on Pam sometimes gets to be a bit weird, but overall he's one of the kinder people at Dunder-Mifflin.
Still, Michael hates him. What if Michael's parents divorced when he was young, and he now channels his anger and feelings of abandonment towards Toby, who is a divorced father? Michael doesn't exactly have a sense of nuance, and so he fails to see that Toby is a much better father than his own dad.
9

Toby Wields Power Over Michael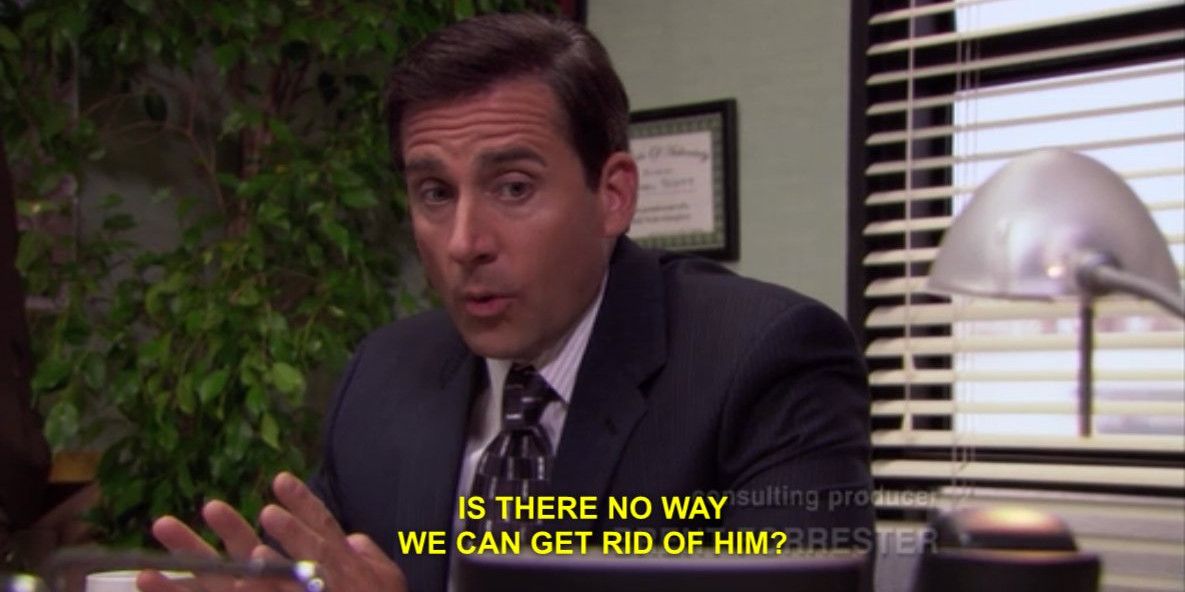 Since Toby is corporate HR, he's representative of the rules that Michael is not so fond of. Toby is continuously trying to enforce the rules of the workplace. This serves as a constant reminder to Michael that no, he can't do whatever he wants, his powers aren't unlimited, and Toby is immune to any leverage Michael has over the other people in the office.
Michael sees Toby as someone who is always trying to ruin his fun, but he can't get rid of him. Every time Michael says or does something against company policy, who's there to try and stop him or tell him no? Toby.
8

Toby Is The Opposite Of The American Dream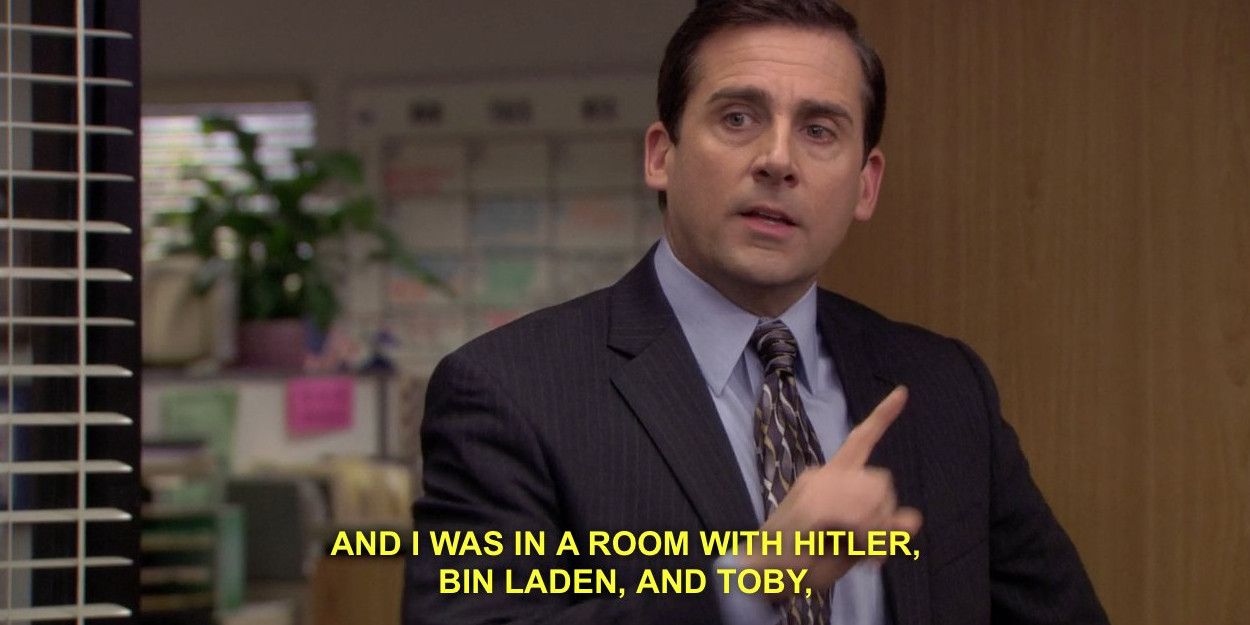 Buckle up for this fan-theory because it goes deep! This fan theory touches on the fact that Michael hates Toby because, basically, Toby is the opposite of the American dream. We can see clearly from the show that Michael is a huge idealist – he lives in his own "fantasy world," always hoping for a miracle of wife/kids/fulfillment will happen in his life.
Then we have Toby, who lives relentlessly in the real world – a divorced father who has a firm grip on reality. Toby angers Michael because he's a living example that everything Michael strives for could be in vain.
7

Michael is Envious of Toby's Personal Life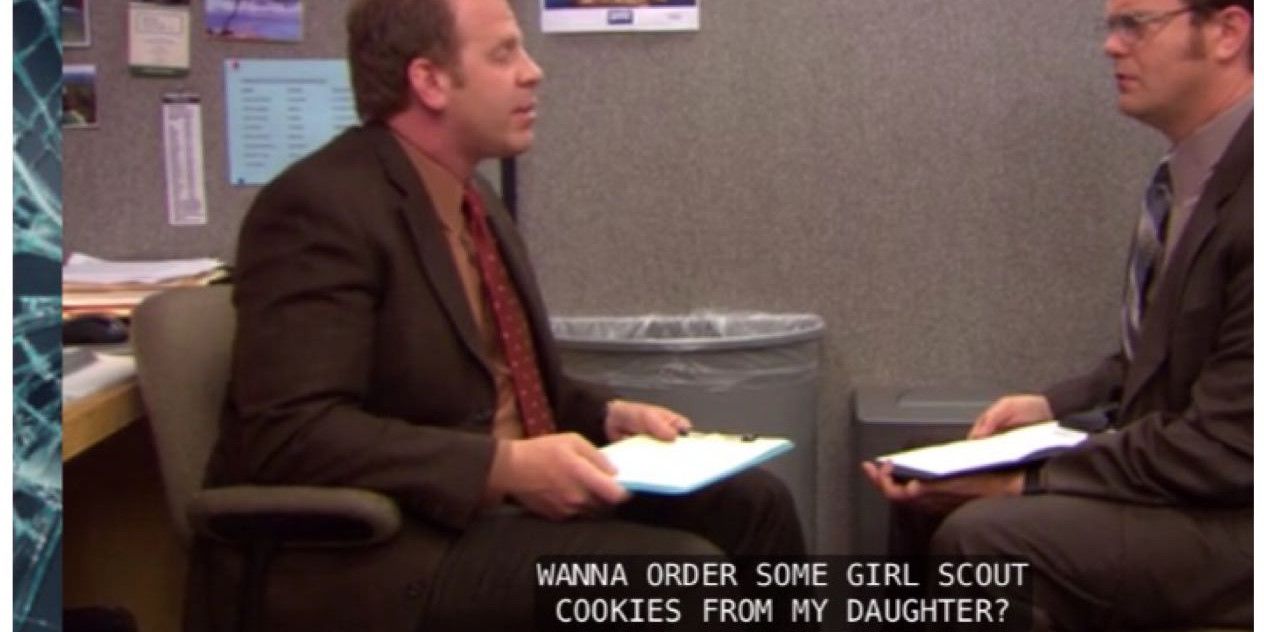 Toby had it all, a wife who loved him, and a daughter he adored. Toby represented everything that Michael wanted in life, and Toby threw it all away when he got a divorce. While Toby may not have the wife and kids at home anymore, Michael is still envious that Toby has a child who loves him.
RELATED: The Office: 5 Subplots That Were Wrapped Up Perfectly (& 5 That Weren't) 
All Michael wants is a happy family to come home to and it angers him that Toby had this and let it go. This fan-theory could even be tied into Michael's daddy issues, where he sees divorced fathers as nothing but deadbeats, stemming from his own absent father.
6

Toby is a Buzzkill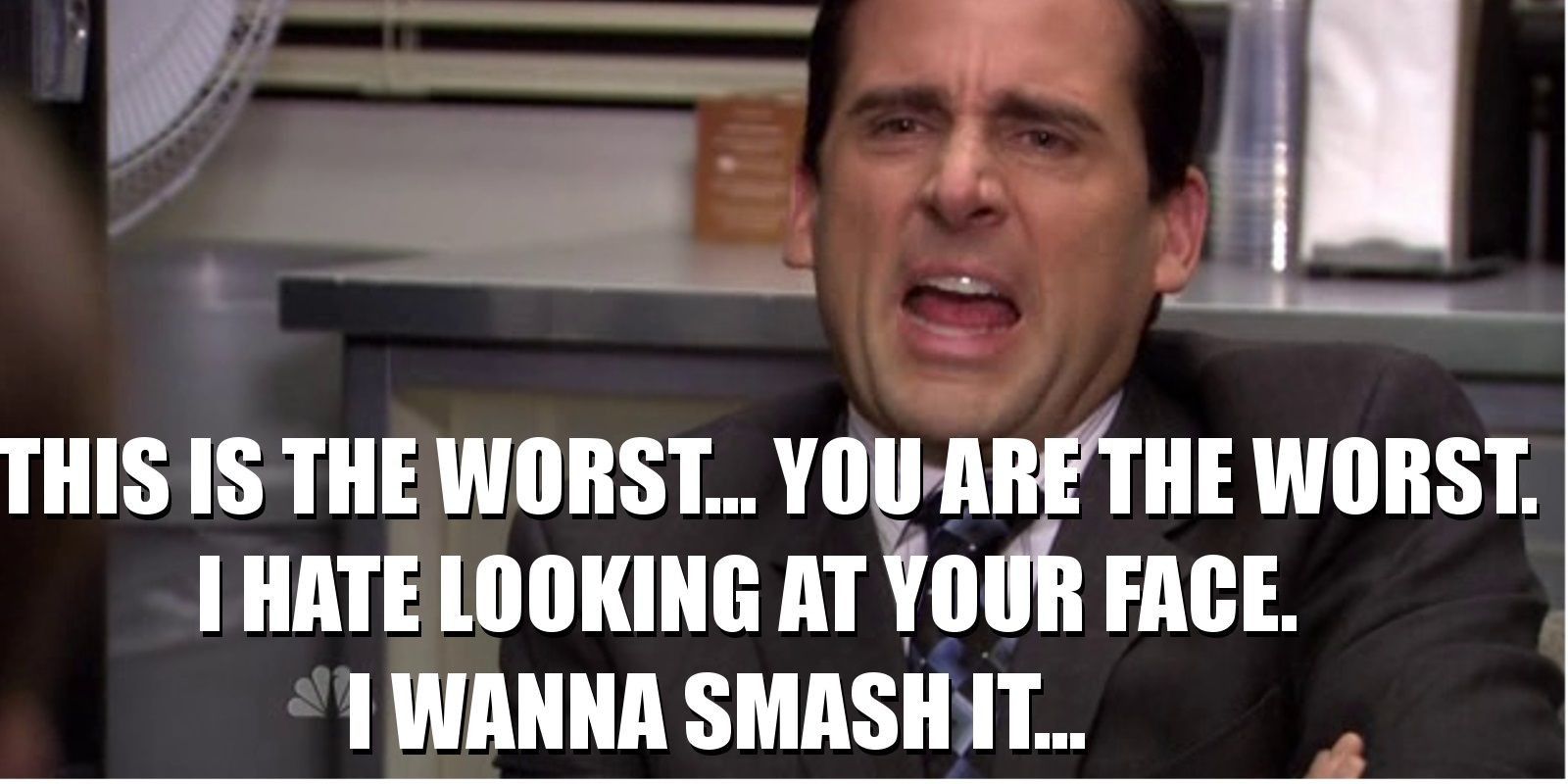 Michael is always trying to create fun and a sense of chaos in the office. For an HR rep, this is not an ideal situation, and Toby always has to imply the rules and shut down the fun. One fan theory touches on something that happened in Michael and Toby's recent past. One thing we know about the office before the show started is that Michael was best friends with Todd Packer. Packer was one of those jerks who pulls awkward and annoying pranks.
Michael and Packer got along so well due to the fact they were the two social outcasts of the office. Eventually, Michael was promoted to Branch Manager, and Packer became the traveling salesman. Packer pulled a prank or made a comment so outrageous that he got in trouble with HR, and Toby reprimanded him. This forced Packer to become a traveling salesman and no longer work in the office due to his behavior being too disruptive. Consequently, Michael never forgave Toby for this because Packer was his only friend in the office.
5

Michael Thinks He'll Become Toby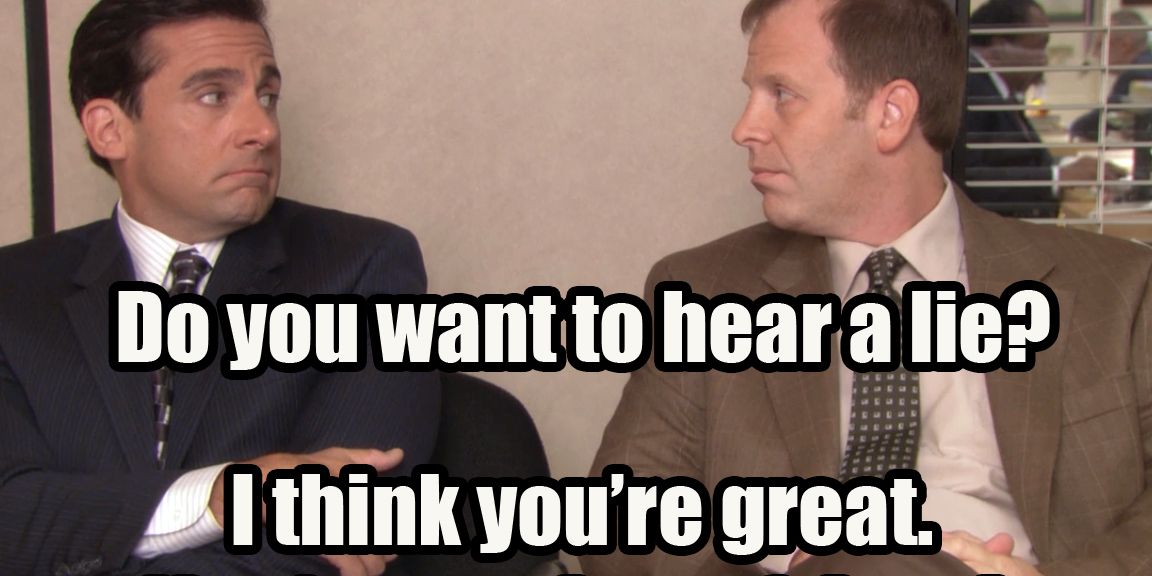 One Reddit user has a pretty compelling explanation for all the hatred Michael has towards Toby. Michael is scared he'll become Toby in the future. If you've obsessed over The Office as we have, then you're aware of Michael's worst fear of being alone and unloved. This is why he puts up with psycho ex-boss/ex-girlfriend Jan Levinson for so long.
RELATED: The Office: The Most Annoying Characters, Ranked
To Michael, Toby is the manifestation of everything he fears. He's divorced, balding, pathetic, and miserable. Michael isn't exactly the most emotionally intelligent being, so to combat his fears, he lashes out against Toby.
4

Toby is the Scranton Strangler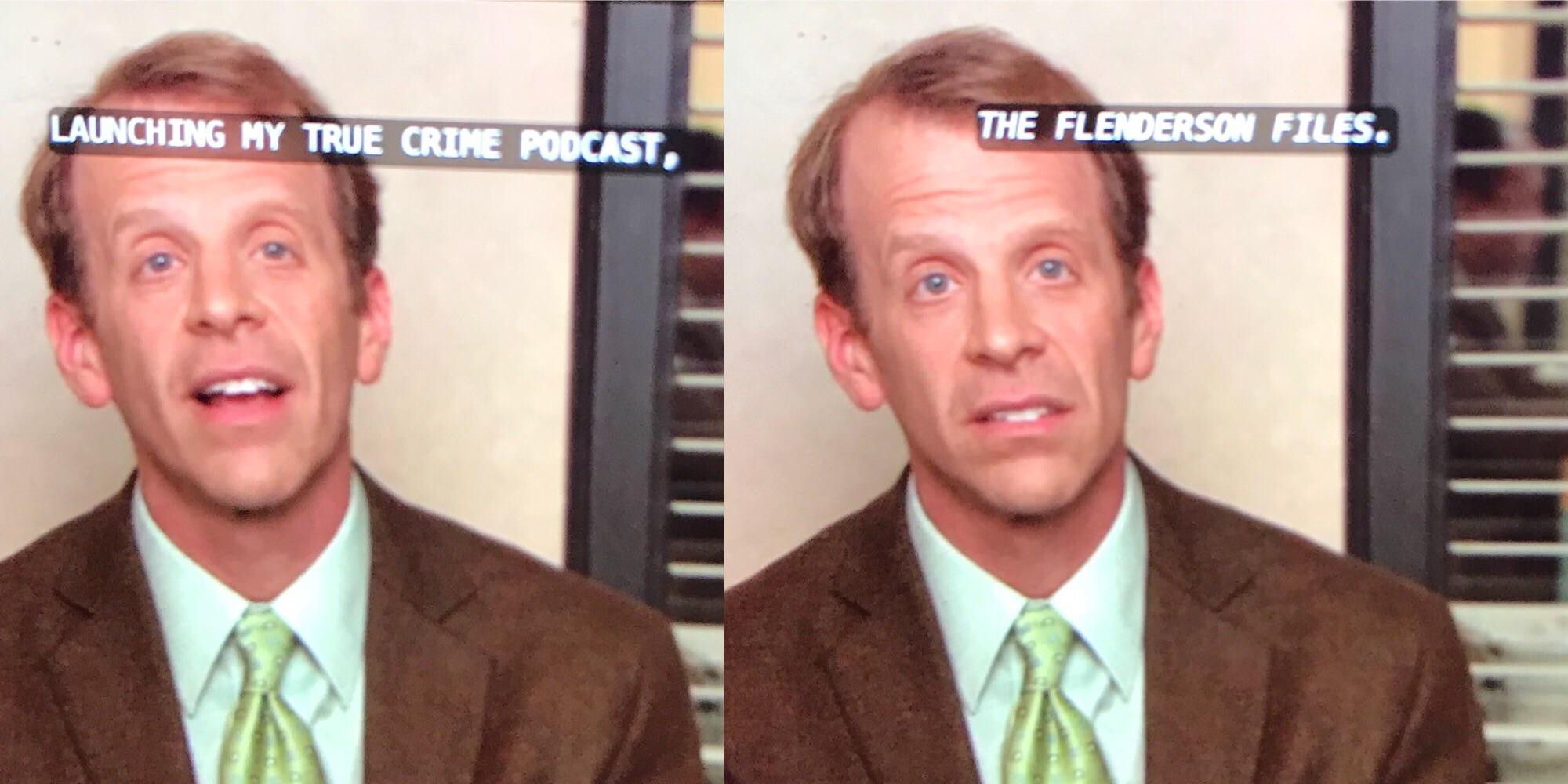 The Scranton Strangler began as a small subplot in the series but quickly became a hot topic for fan-theories as viewers of the show were convinced one of the employees was indeed The Scranton Strangler. After further sleuthing, fans were overwhelmingly confident that Toby was the Scranton Strangler.
This theory really dives into the idea that Toby's role as an outcast at the office drove him to insanity. From Michael's bullying to his rejection from Pam—a woman who wasn't even aware Toby had feelings for her and went on to marry Jim, another co-worker. There were many reasons for the frustration in Toby's work and personal life to build. No one ever suspects the quiet, timid guy, right? Except for Michael, who is also aware of these clues and is terrified of Toby as a result. Instead of fear, he lashes out at Toby with anger.
3

Michael Hates Divorcees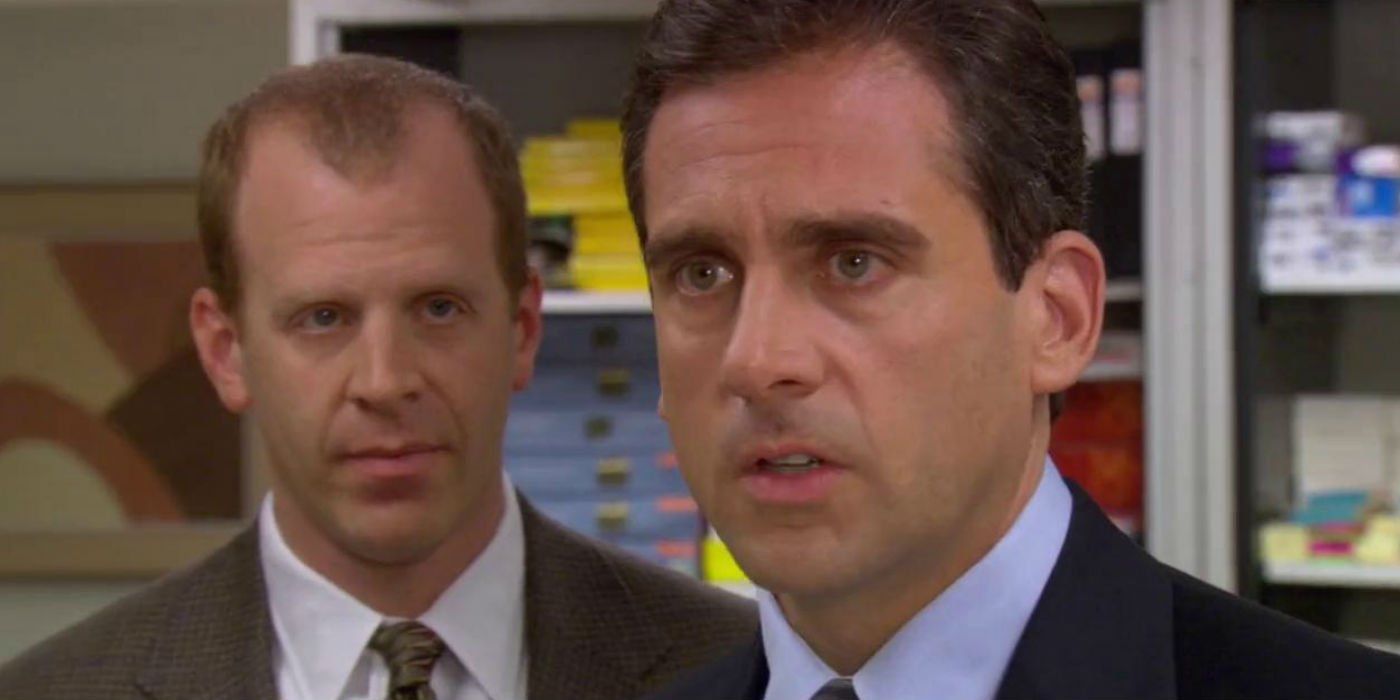 Due to his own childhood issues, stemming from having his parents divorce at a young age, Michael hates anyone who gets a divorce. He sees it as "un-American" and disruptive to his own dreams of having a wife, kids, and feeling fulfilled personally.
RELATED: The Office: 5 Best Rivalries (& 5 That Made No Sense)
Toby is a divorced father, who, while is loving to his daughter, and plays a significant role in her life still, didn't stay with his wife for the sake of having that perfect, nuclear family. Once again, we see Michael's emotional immaturity manifest itself in the form of hatred towards Toby, despite Toby doing nothing to Michael.
2

Management Just Really Hates HR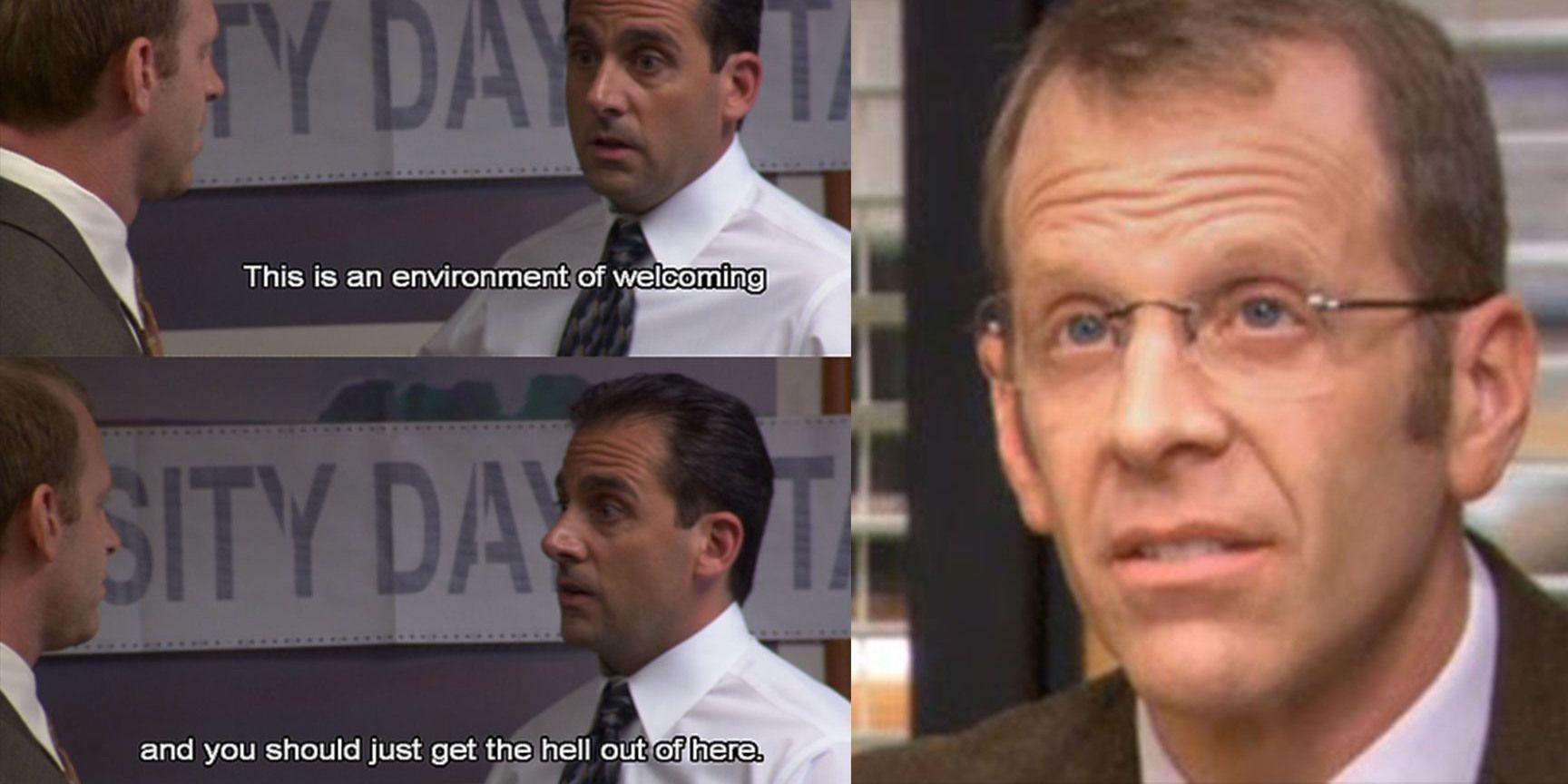 Out of all the fan theories, this one is probably the most realistic. Michael hates Toby because he's with HR. Toby is there to make sure nothing that can get the company in trouble happens in the office. This often conflicts with Michael's inappropriate and risque style of management. Michael does something to break the rules, Toby informs (and reminds) him that he shouldn't be doing that, rinse, repeat. Over time, this causes Michael to hate Toby for no reason other than doing his job.
Michael even says that "Toby's not a part of their family" since he's technically corporate's eyes in the office. Makes sense why he hates Holly at first, right? Michael sees Holly as "the female Toby." He dismisses her until he realizes she not only has the same sense of humor but that there's actually some romantic chemistry between them.
1

Toby's Ex-Wife Is Michael's Ex-Girlfriend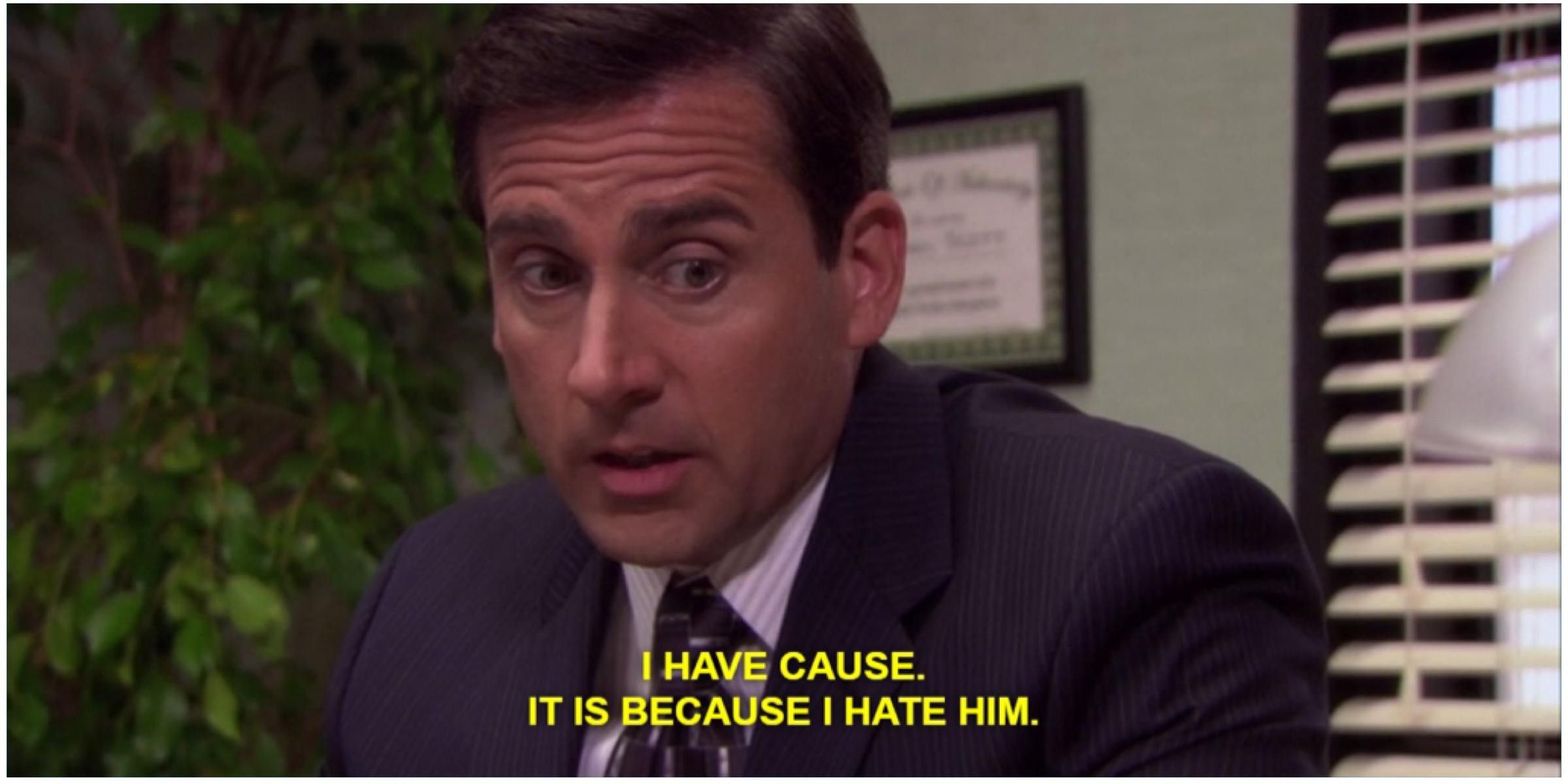 This fan theory is pretty convincing. Viewers know Michael never went to college, but Toby attended Penn State University, near Scranton. Michael, who was born and lived in Scranton, had a good chance of having a girlfriend around the area. What could have happened was she cheated on Michael with Toby.
This is why Toby is so tolerant of Michael's insults and aggressive behavior. He even tries to help Michael on several occasions. Toby knows he did something terrible, but he is not comfortable bringing the topic up as well. And when he tries to talk about personal stuff, Michael overreacts because he remembers the old days when he was happy with his girlfriend.