James Cameron's The Terminator is regarded as a classic of the sci-fi and action genres, but it's really more of a horror film than anything else. While Cameron has since gone on to become one of the most commercially successful directors in history, his early career was still full of classics, if not ones that made billions of dollars at the box office. Cameron's breakout work as a filmmaker was 1984's The Terminator, which of course spawned a giant multimedia franchise that's still going today.
Recent times have been a bit tough for The Terminator franchise, with 2019's third attempt to start a new trilogy – Terminator: Dark Fate – sinking like a stone in theaters. Still, there's just something about the world Cameron created that guarantees the series will never truly die, and that all traces back to the original Terminator film, in which Linda Hamilton's Sarah Connor is hunted down by Arnold Schwarzenegger's cybernetic killing machine, all while Michael Biehn's Kyle Reese tries to save her life.
Related: Terminator's Movie Future After Dark Fate Bomb
The Terminator is generally seen as a sci-fi film, and there's certainly a lot of merit to that. It contains time travel, murderous cyborgs, sentient AI, and the advance knowledge of a coming apocalypse. When it comes to execution though, The Terminator borrows liberally from the horror genre, and can arguably be classified as horror itself.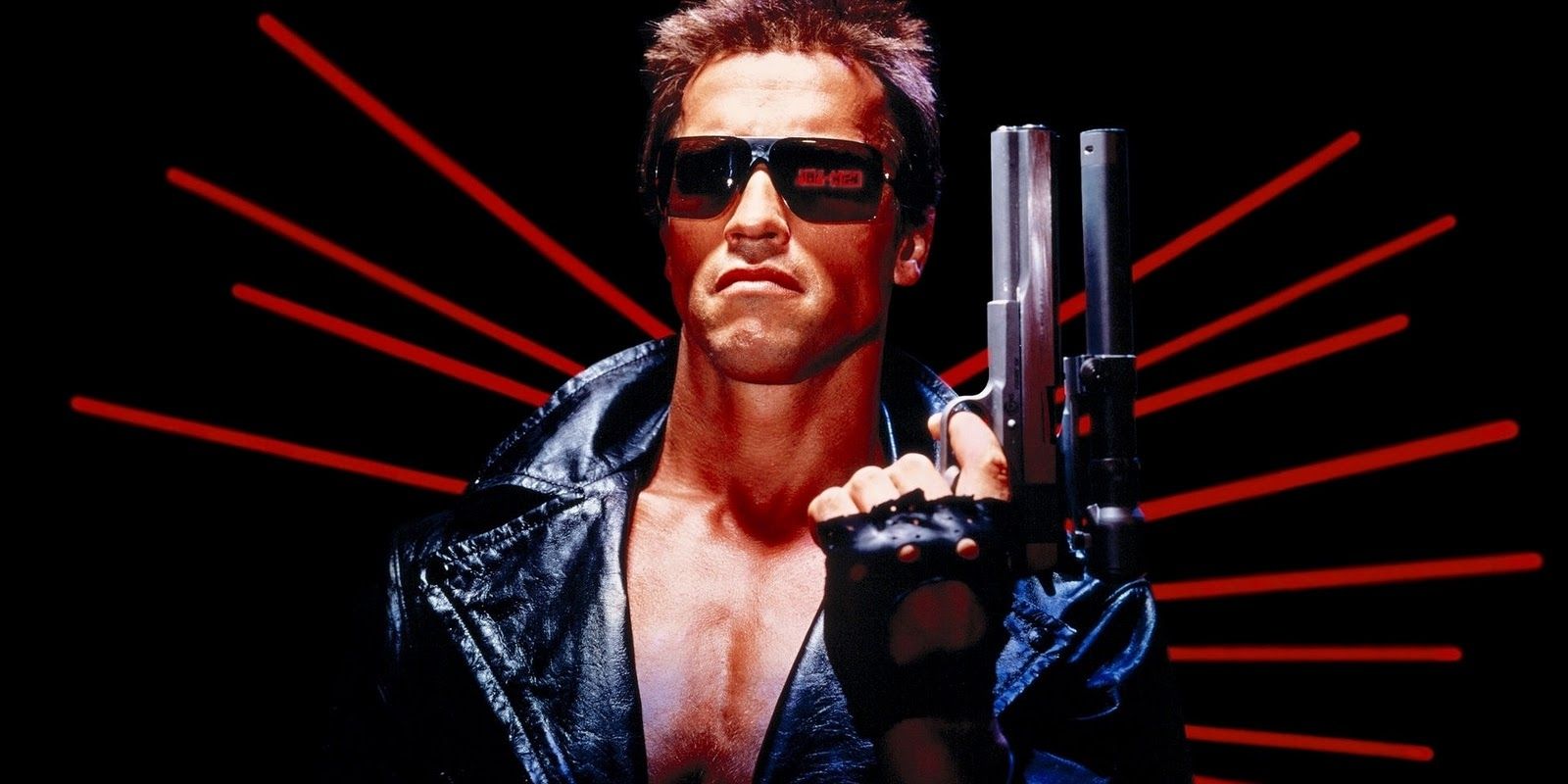 The most obvious parallel between The Terminator and a slasher film is the dynamic between Sarah Connor and the T-800. While Sarah's experiences as a survivor would mold her into a stone cold badass by the time Terminator 2: Judgment Day rolled around, in the original Terminator movie, Sarah is very much a normal person. She's not ready for what happens to her, and very much needs Kyle Reese to survive for most of the running time. In that way, she's The Terminator's final girl, with it operating as a slasher in the zombie Jason Voorhees mold. The Terminator is nearly unstoppable, relentless, will kill anyone that gets in its way, and has no remorse or regret about its actions. It's essentially a cybernetic Michael Myers.
In another parallel to the slasher sub-genre, The Terminator also features police that prove to be completely useless, partly because they refuse to believe the protagonist's assertions that an inhuman killer is in their midst. Sure enough, they're proven wrong, and prove to be no match for the monster. Going even further, Sarah and Kyle – when they should ostensibly be on their guard for a Terminator attack at every possible moment – even manage to work in the standard slasher gratuitous sex scene, complete with nudity. Sure, we know this is how John Connor gets conceived, but it's still a plot contrivance. Finally, as with the majority of final girls, Sarah does find a way to defeat her pursuer in the end, living to fight another day, although in a way that also allows for a sequel, in this case the Terminator arm that Cyberdyne Systems finds before Terminator 2. Basically the only thing missing is a final jump scare in which the T-800 reemerges one last time.