Star Trek has been boldly taking audiences to places that no man has gone before for several decades now. In those journeys, the crew of the starship Enterprise has faced down all forms of alien life, from the benign to the actively hostile. These alien beings and their interactions with the human crew of the ship has allowed the series to expand upon several philosophical and social arrangements in a sci-fi setting in a manner that is both entertaining and thought-provoking.
RELATED: Star Trek Concept Art: 5 Designs We Wish We Got (5 That Should Have Been Passed Up On)
Some of the time. Other times, the aliens are so unintentionally goofy that it is hard to take either them or the storyline seriously. Aliens such as…
10

The Catullans
Hippies exist in space, and they are known as the Catullans. These life forms were all about peace and love, even while taking over the spaceship. Which they did by busting out some alien music that sounds suspiciously like 70s flower power melodies, and refusing to take orders from authority figures like Captain Kirk.
While technically antagonists, these aliens were so lame they did not even need to be defeated. They beamed themselves down to an alien planet and proceeded to eat plentifully of the poisoned fruits that existed there, leaving the crew of the enterprise with a field full of unconscious Catullans to clean up.
9

Sylvia And Korob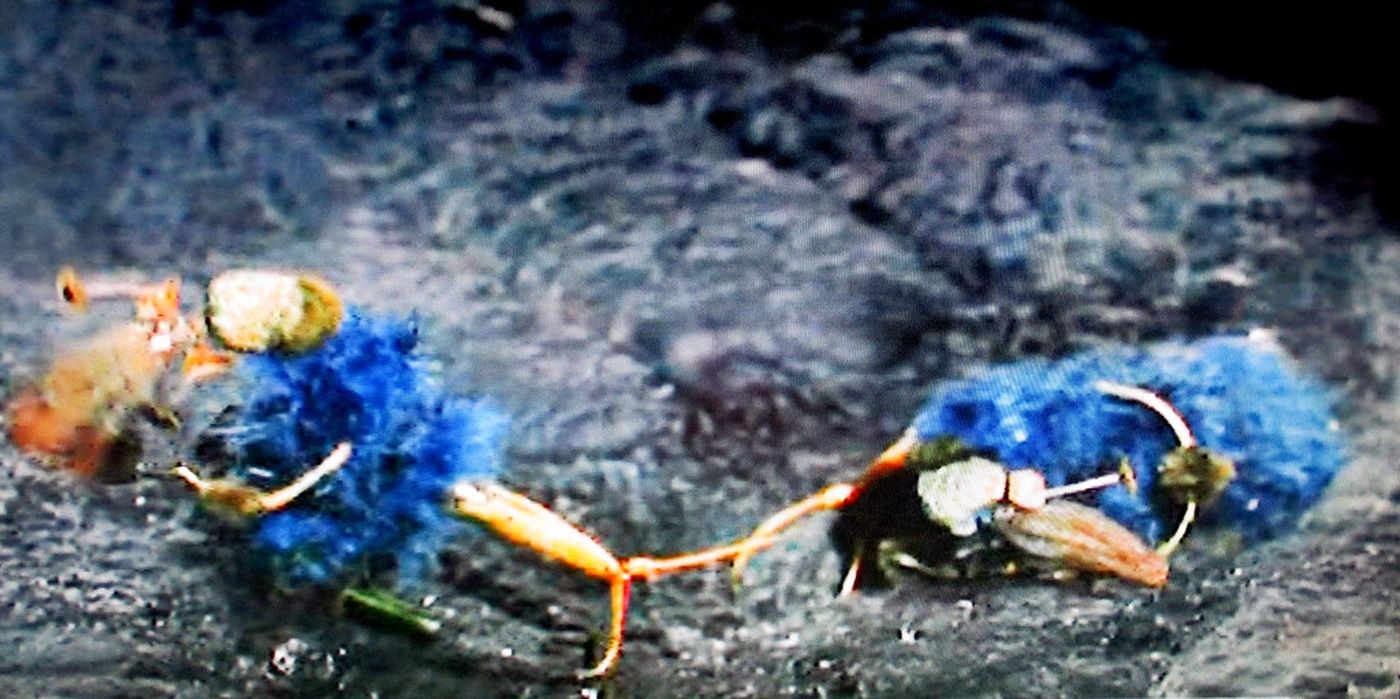 One Halloween episode saw Kirk's crew trapped in a maze full of witches, demons and all kinds of monstrosities. All of this was the result of two wizards called Slyvia and Korob, who serve a mysterious race of gods known simply as the "Old Ones". It's a chilling reference to H.P. Lovecraft's terrifying Cthulhu mythology.
Unfortunately, the impact is nullified by the true form of Sylvia and Korob. The show was still in its early stages, without the giant budget studios are willing to throw at the franchise today. So the two aliens were represented by two tiny puppets made of cheap material and operated with the help of strings that are visible in the frame.
8

Balok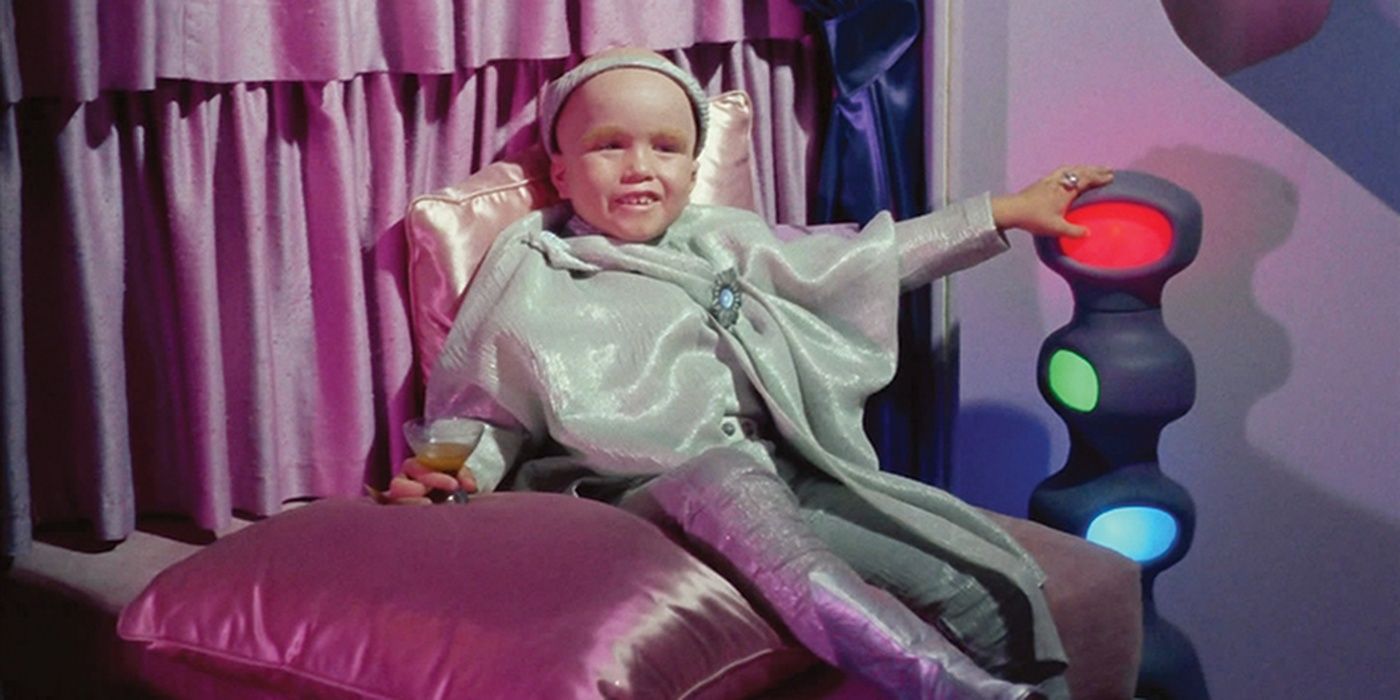 What could be more terrifying for a man like Kirk, who likes to sleep with women from every planet he visits and never wants to settle down, than a child in need of a strict father? Meet Balok, the commander of the massive battleship Fesarius. While presenting the appearance of the malevolent Green Goblin from Marvel, Balok was, in reality, a humanoid alien with the look of a small, bald child. To add to the adorable freakiness, Balok had a deep voice and a fondness for drinking alien spirits.
7

The Iotians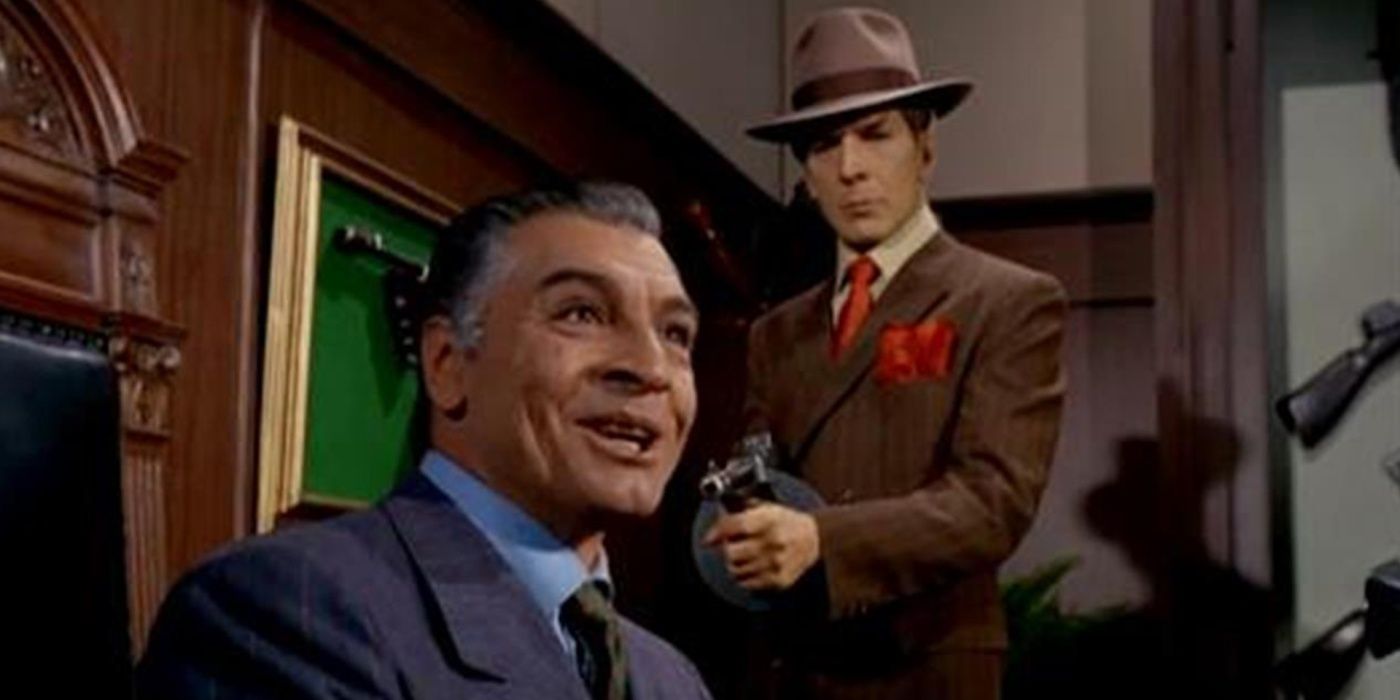 If space hippies are not your thing, perhaps an episode of space Chicago mobsters would be more to your liking? In case you think we're exaggerating, that is literally the premise of the species. We learn that a 100 years ago, a separate human crew visited the planet Sigma Iotia II. At the end of the visit, they left behind a book entitled "Chicago Mobs of the 1920s", because that is a perfectly normal thing for a human space explorer to be reading.
RELATED: 9 Strange Star Trek Crossovers That You Won't Believe Really Happened (& 1 That Almost Did)
Anyway, the inhabitants of the planet proceeded to model their entire society around the teachings of the sacred human text, leading to an unforgettable segment where Kirk and Spock disguise themselves as Chicago Mobsters to infiltrate the alien society.
6

The Providers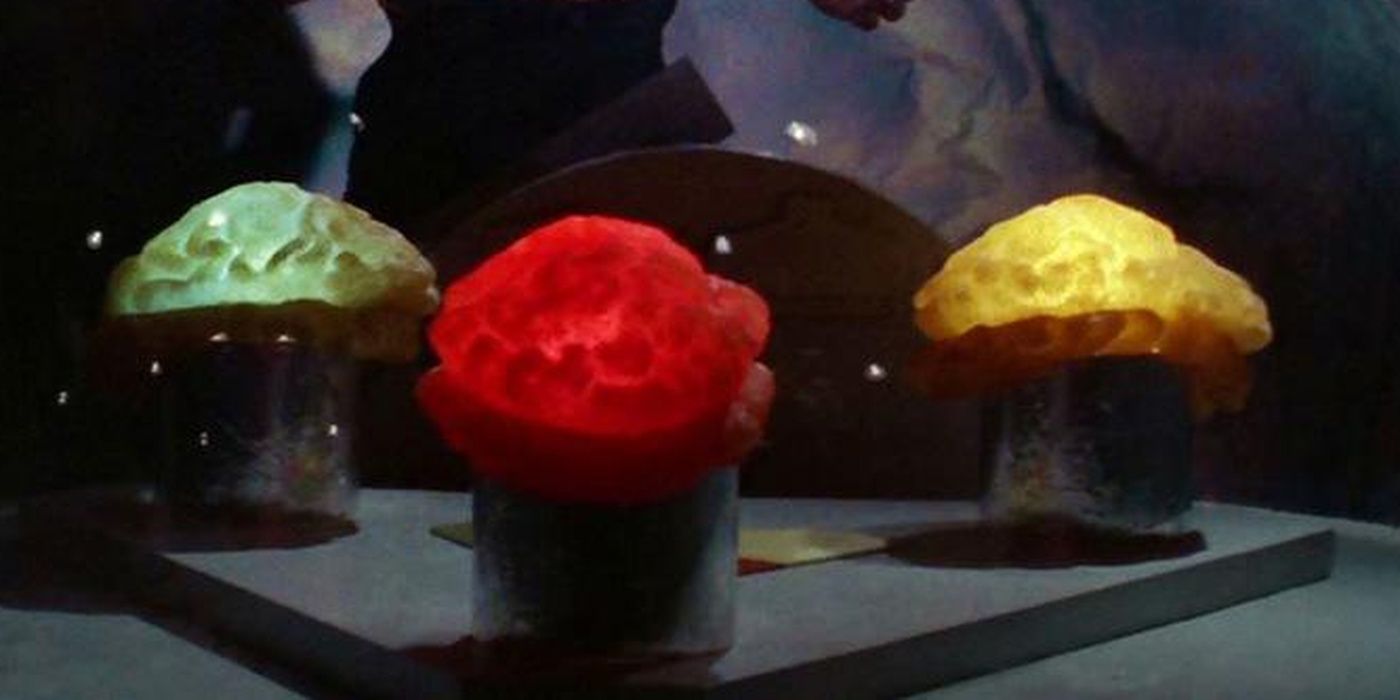 These alien megalomaniacs run a planet which is one giant gladiatorial combat arena. Prisoners are forced to battle it out for the amusement of the Providers. When Kirk finally manages to break through the defenses of the planet's inner sanctum, he and his team discover the Providers are three disembodied brains that control the planet around them via brain signals. So…yeah, the big bad of the episode were not so much alien despots as multi-colored brain impulses that couldn't stand, run, fight or be threatening in any way.
5

Horta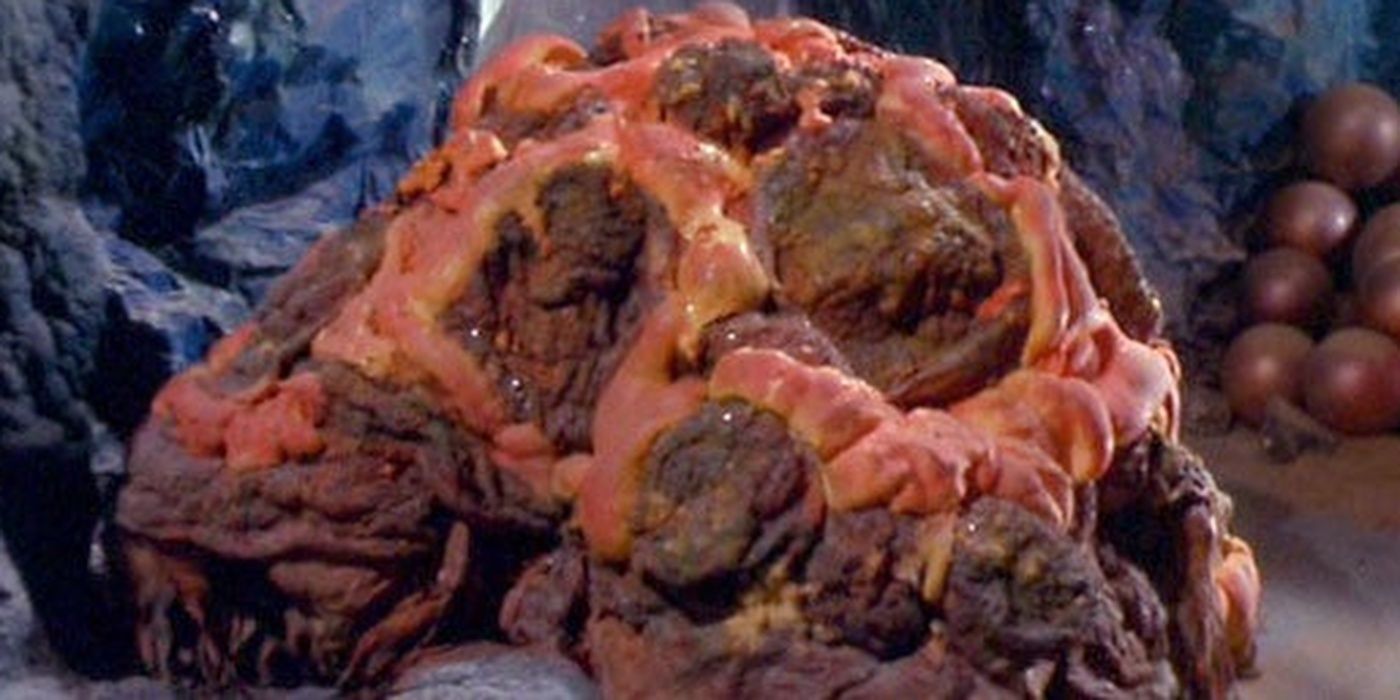 On the planet, Janus IV reside a collection of silicon-based life forms known as the Horta. Like the Providers, the Horta do not possess any limbs or appendages that could be used for locomotion. They are basically just slightly differently colored rocks in look and feel. But the Horta are a lot more badass than the Providers in execution since they can move around on their own via tunneling and expel a deadly acid that can dissolve human tissue within seconds. While we may find the Horta unimpressive in looks, they were equally unimpressed with how humans look, calling the crew of the Enterprise 'ugly'.
4

The Tellarites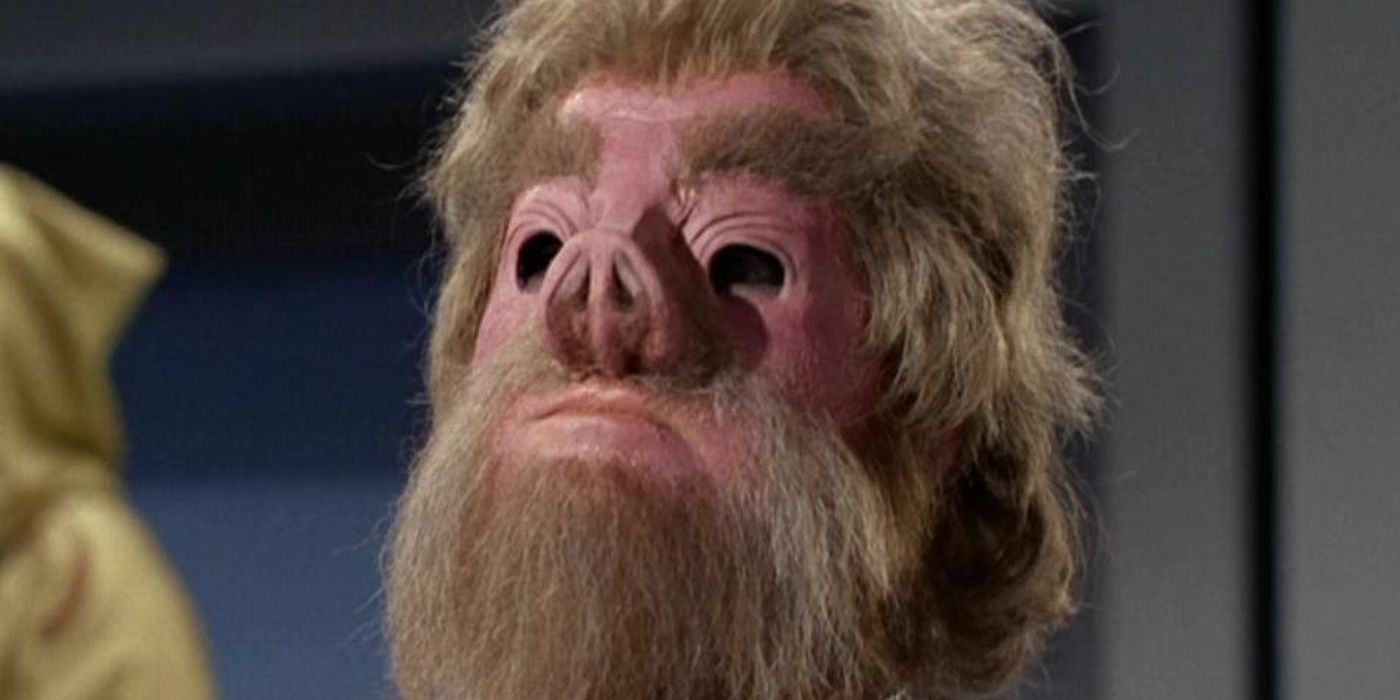 These alien species were supposed to be a big deal when they first appeared on the show. An intimidating mix of man and pig in appearance, the Tellarites were originally conceived as a strong, warriorlike species. What we ultimately got instead were pig-dudes who loved to argue over any and everything, took mud baths and insulted anyone they disagreed with.
To cap it off, their initial appearance on the show was made much less impressive because the eyeholes of the mask of the actors playing the aliens were poorly cut, with the mask simply making them look like poor Halloween costumers instead of otherworldly aliens.
3

Flying Parasites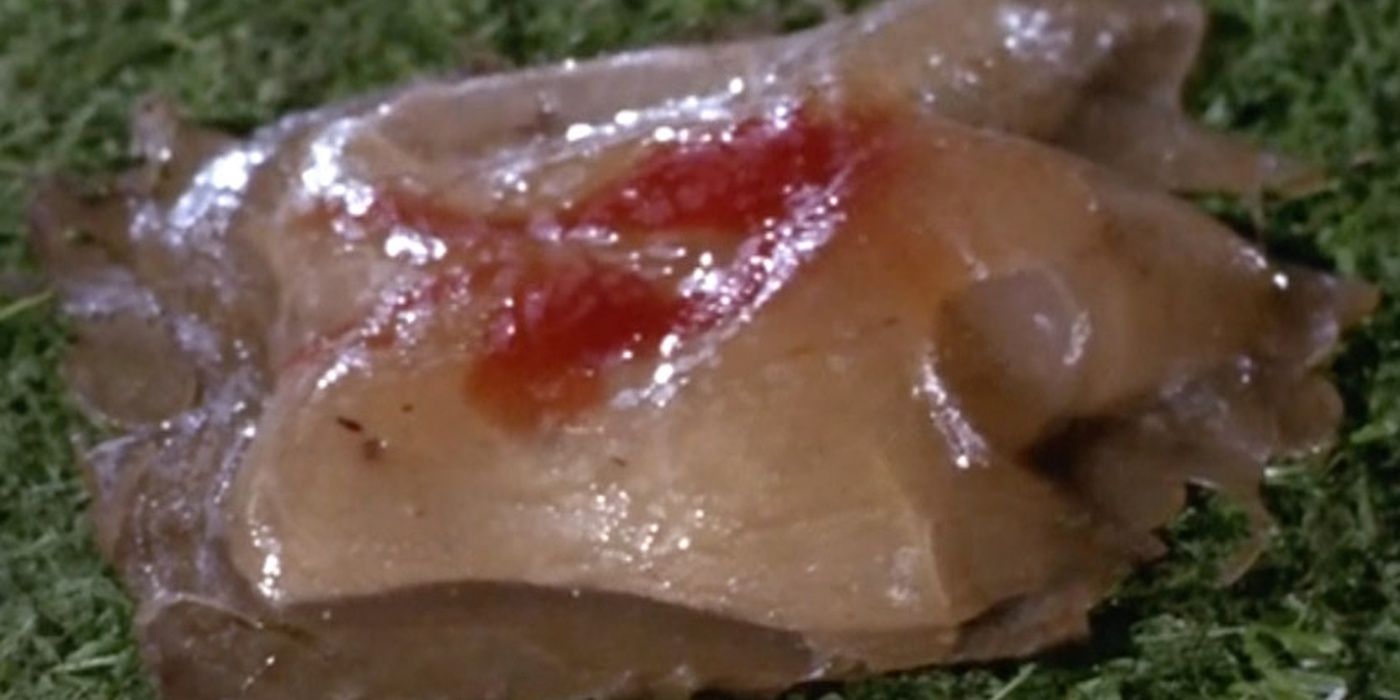 One time, the creators of the show dared to ask themselves, what if they made an alien species out of slimy vomit? The result of this brainstorm was the Flying Parasites, creatures capable of attaching themselves to host species and taking over their nervous systems to make them slaves.
RELATED: Star Trek: 10 Reasons It's Not Too Late To Become A Fan
These little buggers are only about thirty inches in diameter, and move around by hurling themselves through the air in slow, clumsy patterns. Maybe they hit their target, maybe the target moves slightly to the side, and the parasites hit the wall behind them instead. Again, it's hard to feel fearful of something that can be so easily evaded.
2

Pakled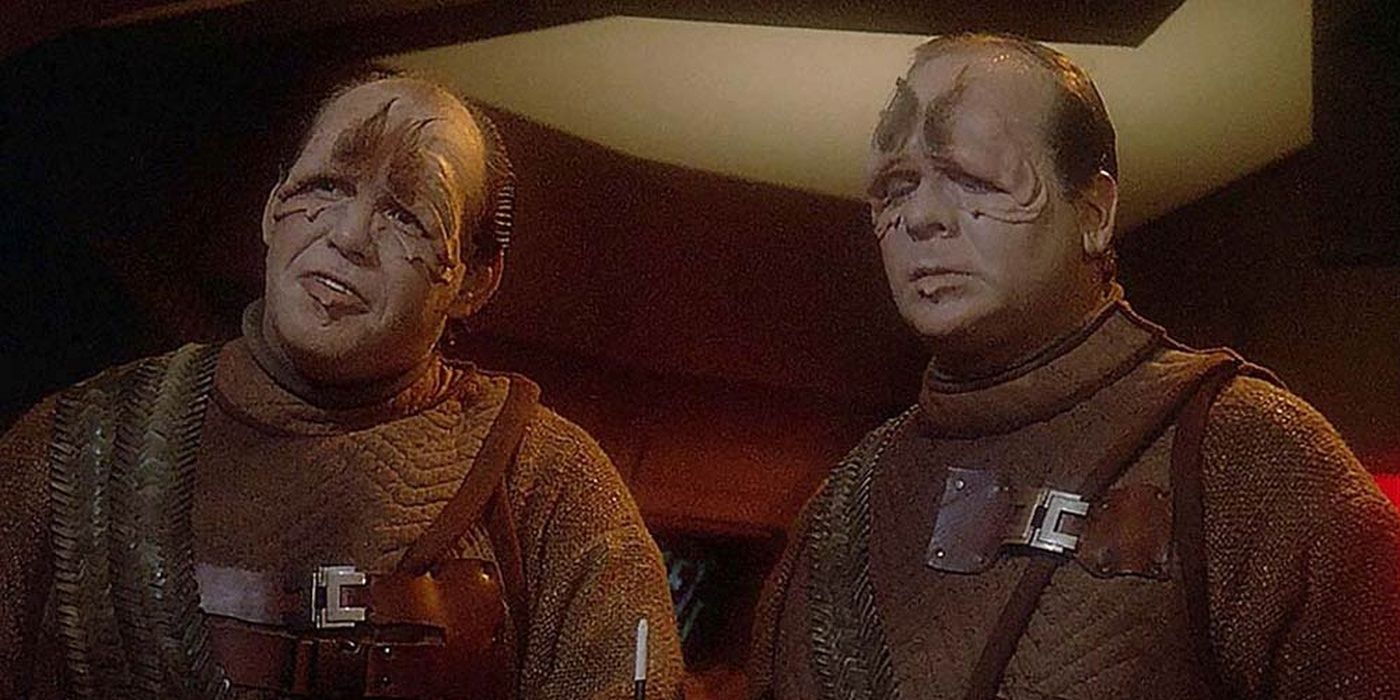 Here's how the Pakled came into existence; Basically, the writers got tired of writing about all these uber-smart and ultra-evolved alien species and decided to go in the opposite direction. Thus was born the Pakled, aliens so stupid that other planetary beings actually wonder how they managed to cobble together space exploration tech in the first place. What kind of threat would a creature pose when other characters describe the species as dull, laughable and grossly overweight?
1

Tribbles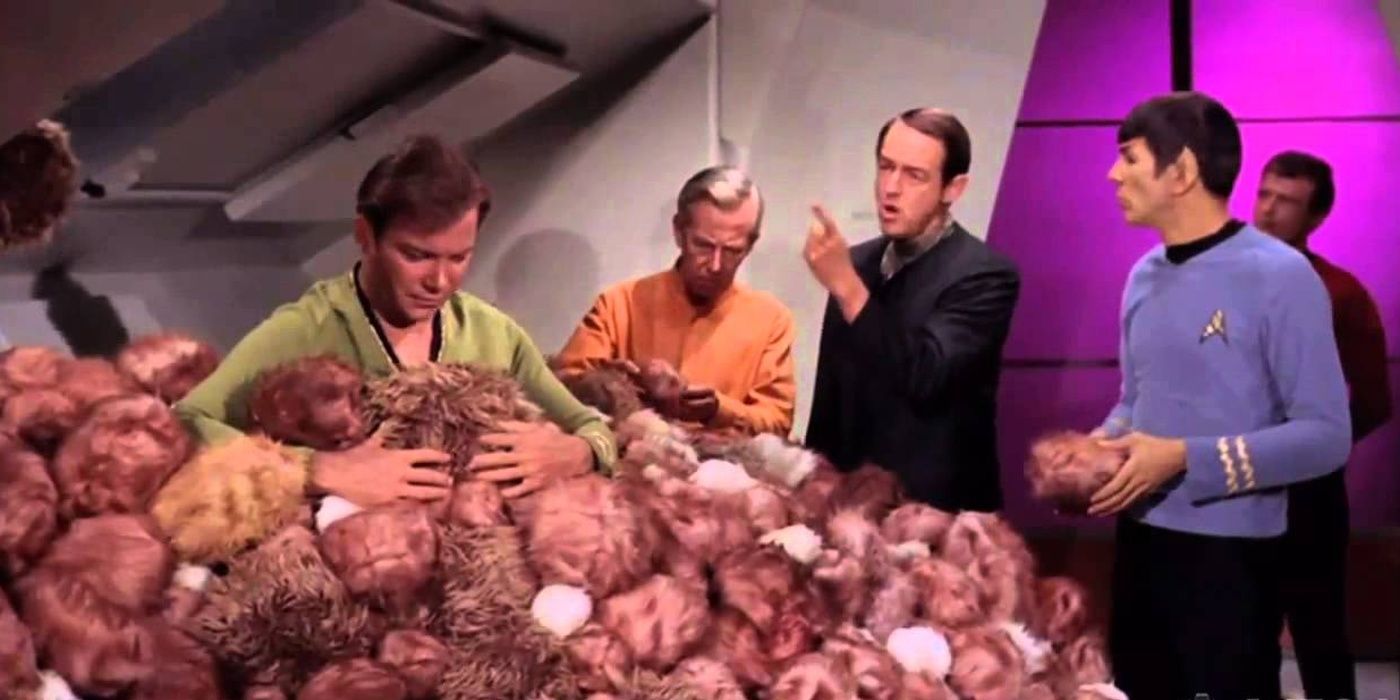 An invasive species that are small, cute and furry. All a tribble wants to do is eat and procreate. They have no plans for world domination and their only notable power is their ability to reproduce at the drop of a hat, rapidly filling up any space they are kept in. It says much about their utter lack of menace when you find out they were inspired by stories of Australian rabbits breeding too much and consuming all the forest resources in the country.
NEXT: Star Trek: Picard – 5 Fan Theories That Make Too Much Sense (& 5 That Are Just Bad)