One of the most anticipated seasons ever, Survivor: Winners at War proves that even on season 40 the show is continuing to be a huge hit. The new season consists of former Survivor players who have previously won, hence the name of the show Winners at War. The two-hour premiere came with new twists and old ones and fans got their first look at the tribes.
The two-hour first episode of Winners at War was jam-packed with exciting news and lots of gameplay. The biggest news bomb was dropped when Jeff announced to the players that they would be playing for 2 million dollars instead of the normal 1 million dollar prize. The game started immediately with players drawing buffs and being split into red and blue teams. The twists which included the return of Edge of Extinction and new fire tokens were explained.
Related: Survivor: Meet the Women of Winners at War Cast
Without a moment to catch their breath, players went immediately into the first challenge and the season was off and running. The speed didn't end there, when players got back to camp there was not a moment's rest before the gameplay we expect in a season full of previous winners, was taking off as well. It was a lot to keep up with, in what seemed like two short hours. Here is a breakdown of events: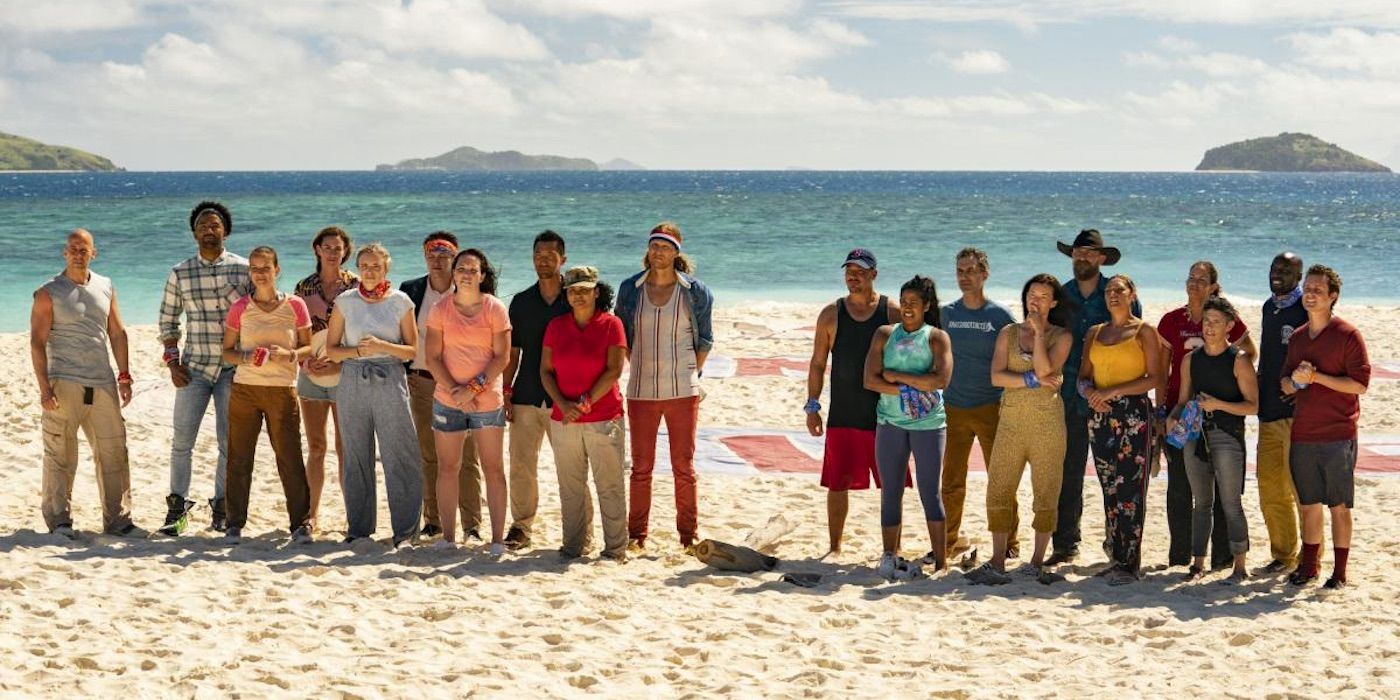 The players drew for either a red a blue buff. Those with a red buff made up the Dakal tribe. Dakal consists of Tony, Wendell, Amber, Kim, Yul, Sophie, Nick, Sandra, Tyson, and Sarah. Theblue buffs made up the Sele tribe. The new Sele tribe includes Rob, Ethan, Parvati, Ben, Danni, Denise, Jeremy, Adam, Natalie, and Michele.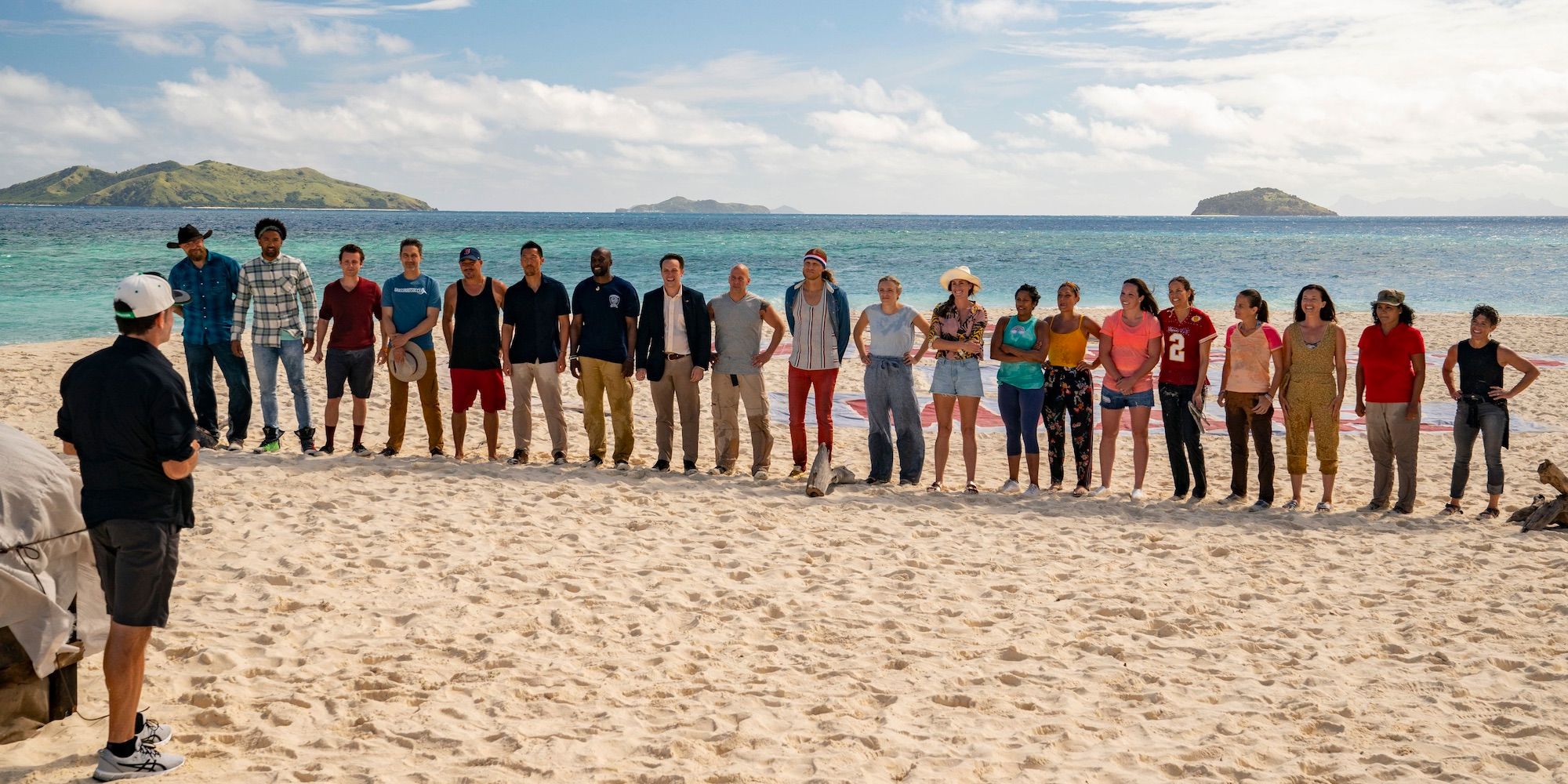 The game has a familiar twist returned in the form of Edge of Extinction. Players voted out will go immediately to this separate island where they will have a chance at a later point to win their way back into the game.
The second twist, fire tokens, is a new one. Each player is given one fire token at the start of the game. During the game, there will be opportunities to get more fire tokens though exactly how this happens is not fully clear. The tokens can be used as in-game currency to buy anything from food to immunity.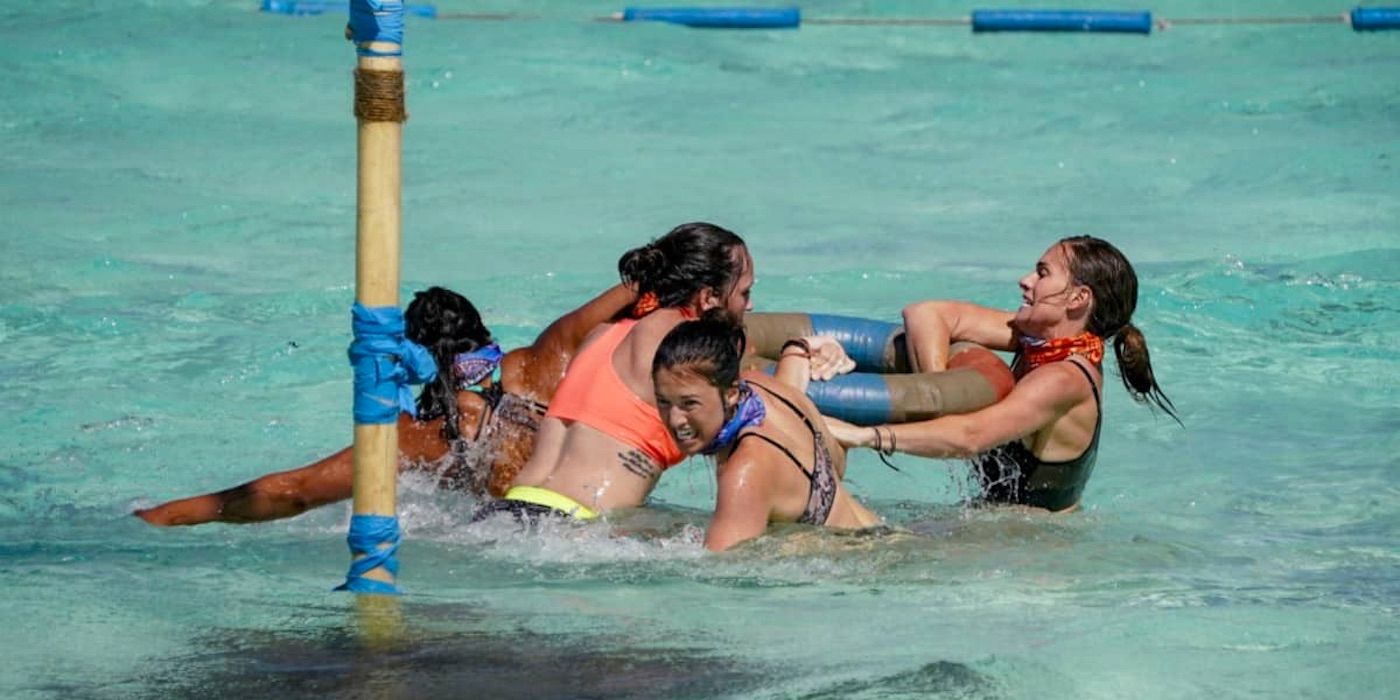 The first challenge started immediately after tribes were determined. This challenge was for a reward, which was fire in the form of flint. Jeff then revealed the challenge would also be for immunity. In the challenge, the teams had to physically fight in teams of two to get the ring close enough to their post to be able to touch it and score a point. The red team, Dakal, seemed to dominate the challenge from the beginning, only giving up one point before reaching the three points they needed to win.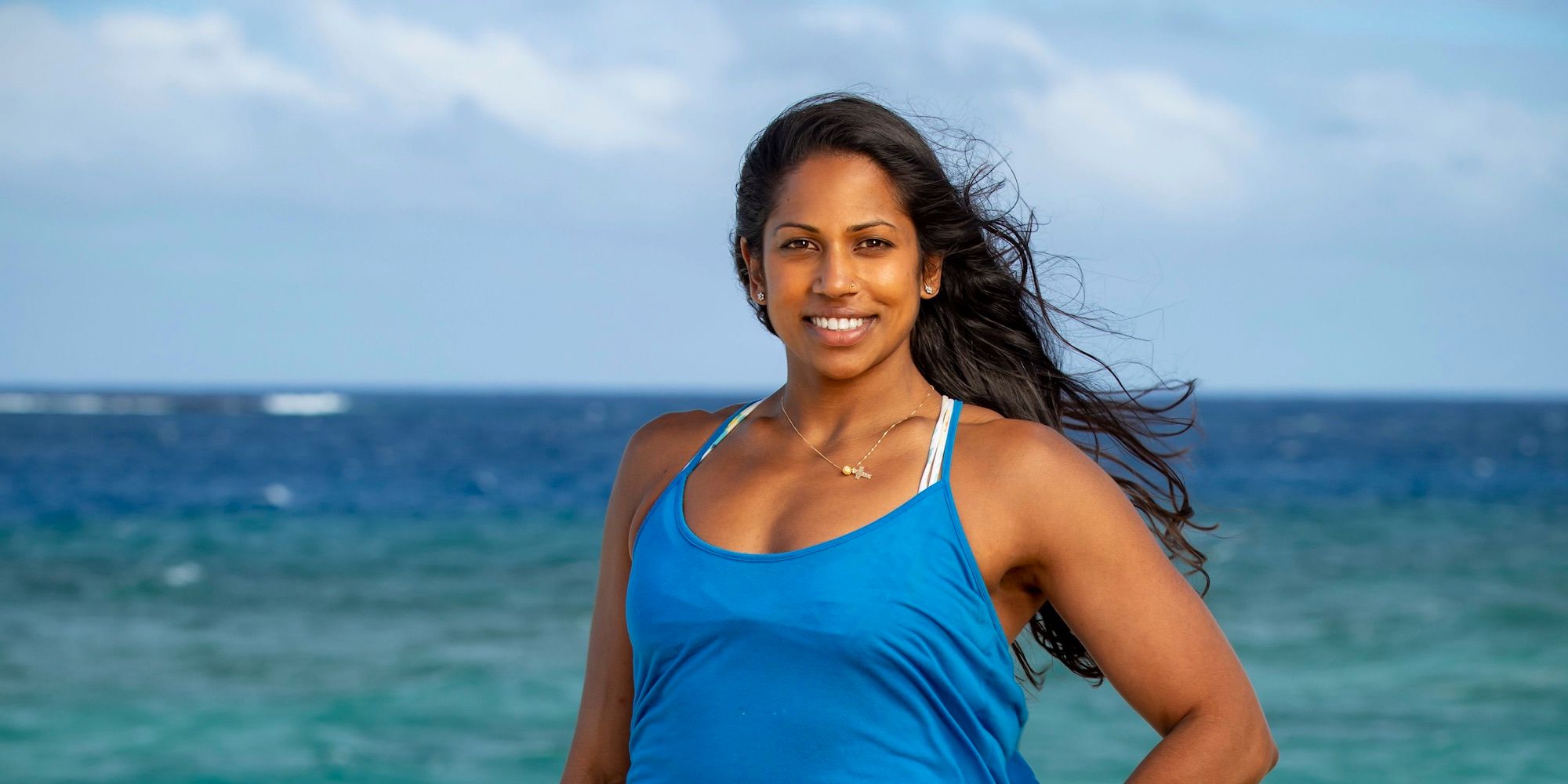 Sele headed to tribal council and there appeared to be varied targets. Some wanted to target Rob due to his wife and other strong allies on the other tribe. Rob managed to nip this plan in the bud by making allies out of those targeting him. Others wanted to target Denise or Adam who made the rookie mistake of being gone from camp too long alone. Turns out they were just looking for the well and got lost but that's all it took to make them targets. Adam managed to shift focus to the tight alliance and real-world friendship of Jeremy and Natalie. This appeared to have been successful when Denise and Adam only received a combined 3 votes and the rest went to Natalie who became the first person sent to Edge of Extinction. Upon being voted out she had to bequeath her fire token to someone and unsurprisingly it went to Jeremy.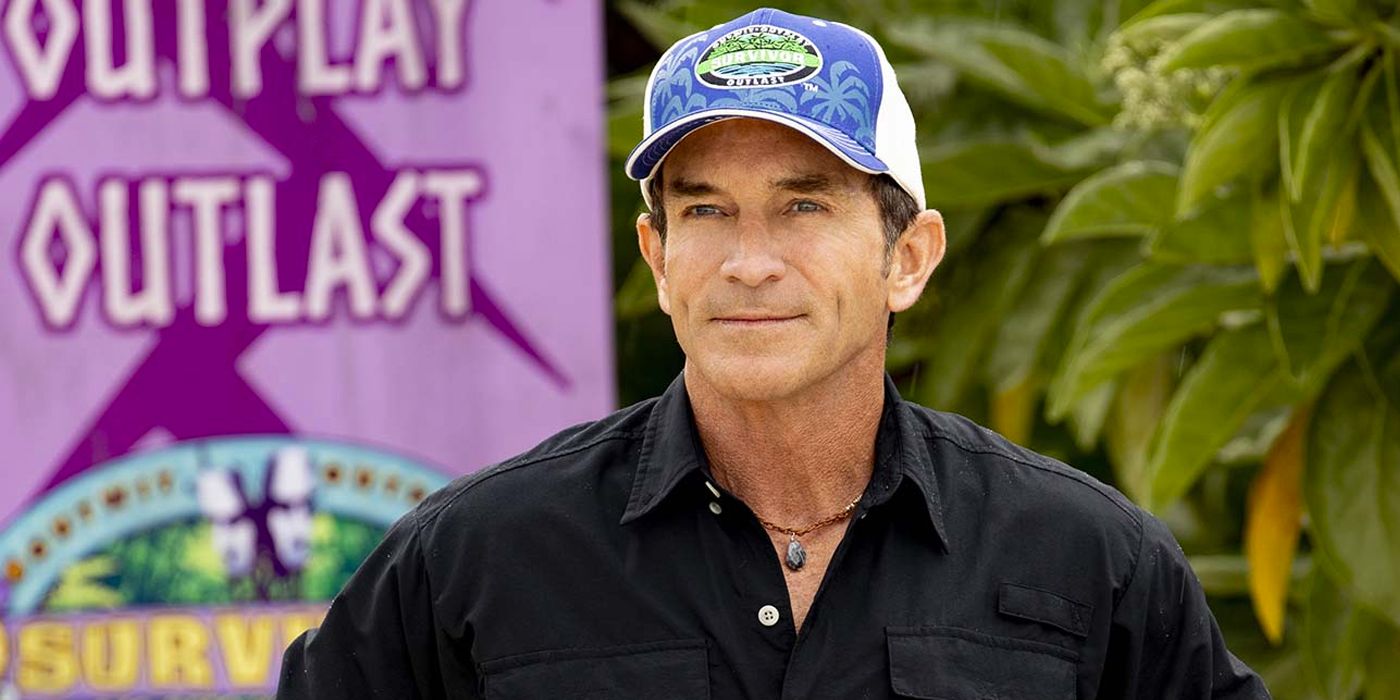 Once on the island, Natalie found a vague message saying she could earn her way back into the game with a menu of luxury and immunity items available with fire tokens. She soon found a clue in a bottle that told her where to find an immunity necklace. She set off on a trek around the island and managed to find the necklace. Though this necklace had no value on Edge of Extinction, she could offer to sell it to the player of her choice for 1 fire token. Later we learn it was Sandra she made the offer to so Sandra now has an Immunity necklace good for 3 tribal councils and Natalie has one fire token.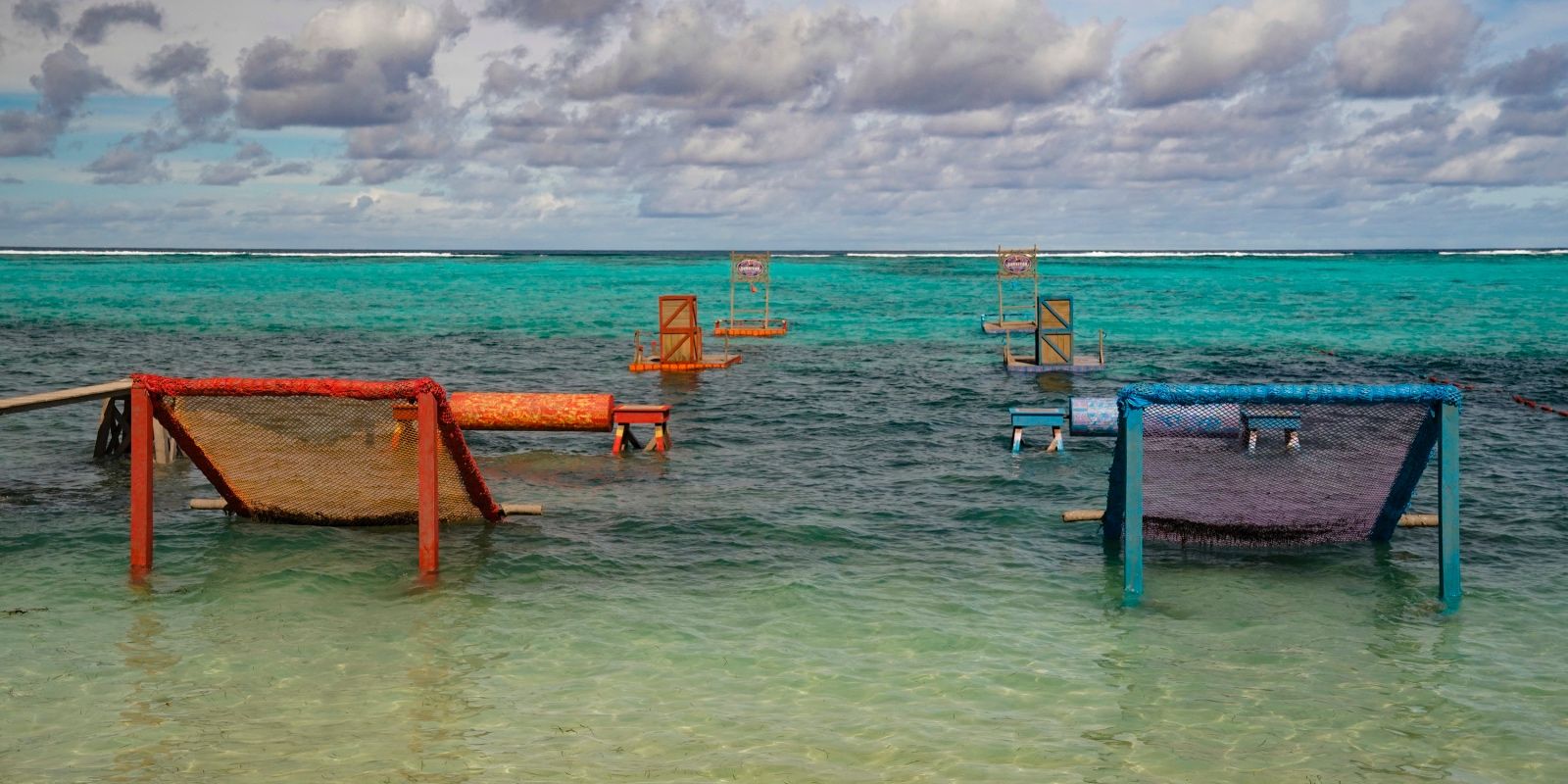 Up for grabs once again was immunity. This time the challenge involved rowing, swimming, getting members over a large spinning cylinder in the water and eventually a ring toss. Despite a lead going into the last part of the challenge, Dakal was no match for Sele. Sele's MVPs were Rob, who got underwater and put teammates on his shoulders and literally chucked them over the cylinder, and Jeremy who made quick easy work of the ring toss winning immunity for his team.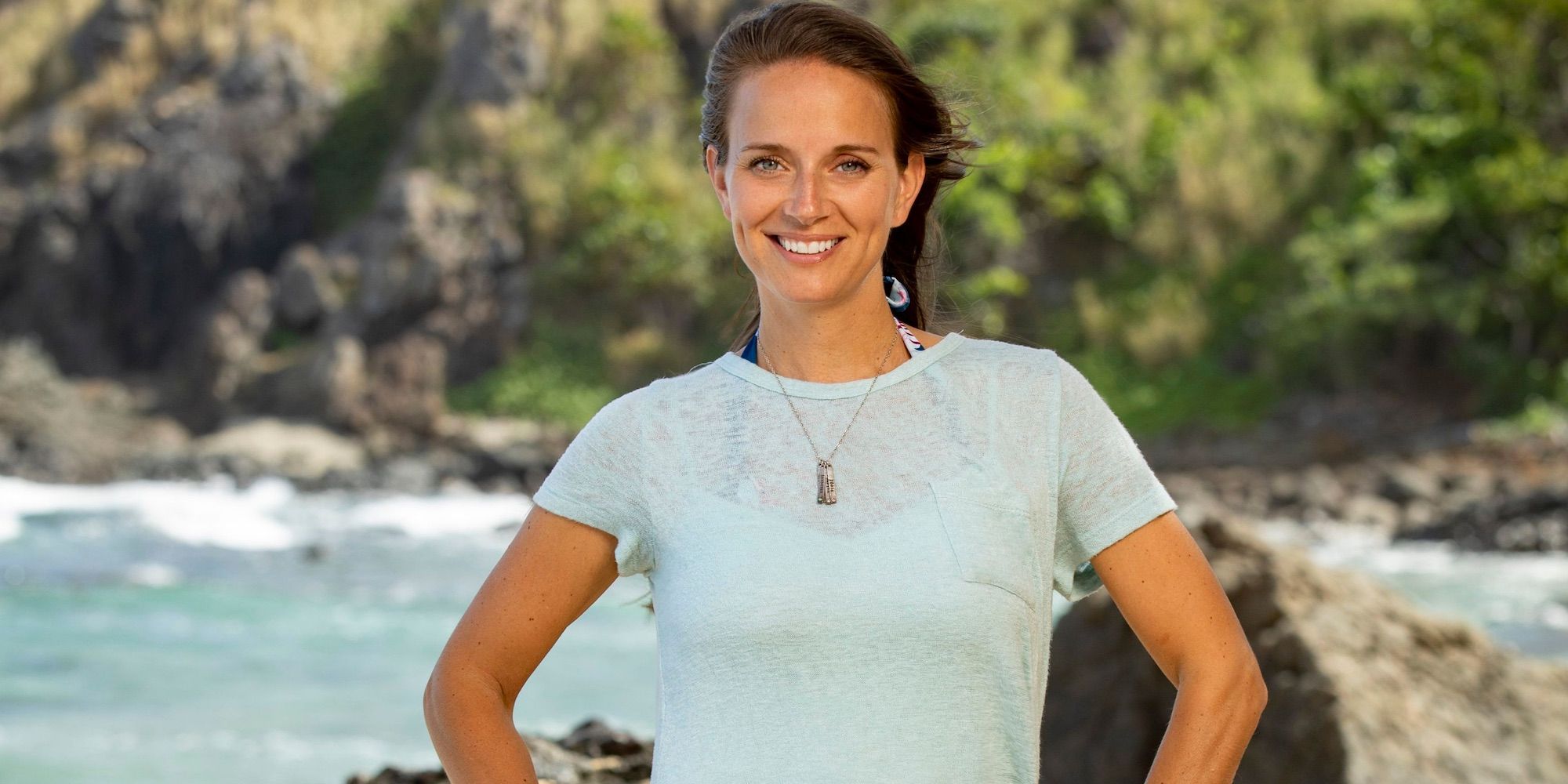 Once again pre-game connections seemed to be deemed the biggest threat and the target was immediately placed on Tyson, Kim, and Amber, who were called the Poker Alliance – because Amber's husband Rob and the other two players had been in a poker game together unrelated to Survivor. While all three did what they could, in the end, they were aware it would be one of them going and it was. Amber was the second person voted off and sent to Edge of Extinction. She left her fire token, of course, for her husband Rob on the other tribe.
Next: Survivor: Meet the Male Contestants of Winners at War Cast
Survivor: Winners at War airs Wednesdays at 8pm EST on CBS.