Hellraiser villain Pinhead is an iconic figure in horror history, but the man who created him, Clive Barker, isn't a fan of his world-famous moniker. As played by Doug Bradley, Pinhead became the breakout star of Barker's original 1987 Hellraiser film, despite not really being in it all that much. The role was considered so brief that Barker even offered Bradley a different small part in the film as a mover, that would've seen Bradley's face displayed prominently onscreen. Luckily for Bradley, he made the right choice.
Bradley would go on to play Pinhead in seven Hellraiser sequels, many of which weren't very good, but all of which were entertaining for the moments Pinhead was onscreen. There's a reason Pinhead quickly became the poster boy for the entire Hellraiser franchise, which isn't just limited to movies, as it's also found quite the life in tie-in toys and merchandise, comic book spinoffs and expansions, and additional novels and short stories not written by Barker.
Related: Hellraiser 2 Deleted Scene Put Pinhead in Surgical Scrubs
While Pinhead was actually killed off by Barker "officially" in the 2015 novel The Scarlet Gospels, one can bet the demonic character will never truly go away. After all, he's set to appear in some form in the upcoming Hellraiser movie reboot. Then again, one wonders if Barker would be fine with that were his most well-known creation to receive a name change.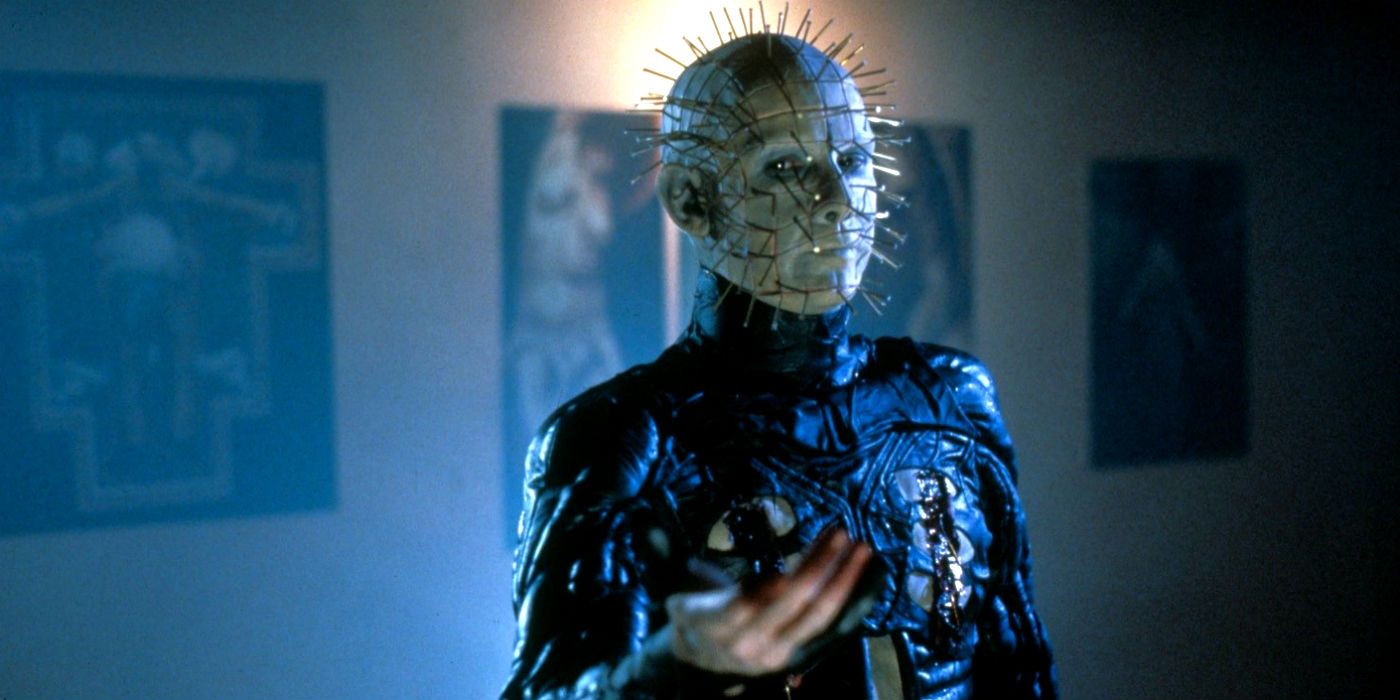 Pinhead technically first appeared in Clive Barker's novella The Hellbound Heart, on which Hellraiser was based. However, that version goes unnamed, and is described differently than the screen version. In Barker's initial drafts of Hellraiser's script, Pinhead was simply called Priest, and the credits of the final film call him Lead Cenobite. Barker hadn't given his villain a unique name, but perhaps he should have, considering what happened.
The name Pinhead was coined by the makeup crew that applied the complex prosthetics needed to transform Doug Bradley into the character on the set of Hellraiser. It caught on, and ended up on the daily call sheet. Knowledge of the name eventually spread to the public, and to Barker's dismay, it stuck. Barker isn't at all a fan of the name Pinhead, as he feels it's far too undignified for his well-spoken, captivating villain. Sadly for him, he didn't end up getting a say in the matter.
Pinhead is rarely referred to by name onscreen, but is called as such in Hellraiser 3: Hell on Earth, Hellraiser: Hellworld, and Hellraiser: Judgment, sometimes in a dismissive manner. Barker's feelings on the issue were made fully clear in The Scarlet Gospels, in which Pinhead is called Hell Priest, and in a bit of meta commentary, the Cenobite expresses his own distaste for what apparently became his nickname in Barker's literary universe as well.
More: Hellraiser's Pinhead Almost Cameoed in Freddy vs. Jason